You have /5 articles left.
Sign up for a free account or log in.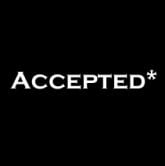 I remember when I made the decision to apply to graduate school. I was excited about the prospect of being able to dig into topics that interested me and to make a life and career out of those interests. I really wanted to examine deeply questions of race and political mobilization among black populations in Colombia. I wanted to take an in-depth look at the relationships between constitutional laws recognizing black populations and the diverse lived experiences of blackness in Colombia. I marveled at the prospect of being paid to read, write and teach about topics that I was passionate about. What could be better?
Fast-forward six years. I had had a great run as a graduate student. National fellowships. International conference presentations. Publications in refereed journals. An offer for a postdoctoral fellowship at a great university located close to my family.
Yet I started to have doubts. I had a nagging feeling of unease. What if the academic path would not allow me to exercise some of the best parts of my personality and talents -- at least not until after tenure, if I could bear it that long?
What If I Decided Not to Pursue an Academic Career?
I will admit that the very thought of forgoing a traditional academic career felt indulgent and selfish. I was the first person in my family to earn a doctorate. Organizations that support diverse scholars had bestowed recognition and fellowships on me. I went to a prestigious, predominantly white university as an undergraduate, so I knew just how powerful it could be as a student of color to have women and men of color as faculty members.
As I considered the cost of leaving, I consulted the National Science Foundation's Survey of Earned Doctorates to calculate how many doctoral degrees in the United States were conferred to African-American women my graduation year. I discovered just 4 percent were -- and even fewer were awarded to black men. Who exactly did I think I was? People were counting on me -- and literally counting me -- to help turn the tide on the low numbers of faculty of color and to contribute great scholarship to my field.
Ultimately, however, I stepped off the tenure track. It was not a straightforward process, but transitions rarely are. To find my first postacademic job, I struggled to determine what was best for me next.
I did not know whom to confide in about my idea to pursue a life and career beyond academic teaching and research. My dissertation advisers had invested so much time and energy in developing me as a scholar. I felt that I could not let them down, and I did not think they could help me determine what could come next for me professionally.
I talked to my college friends who had gone into public health, medicine and consulting careers. They did not understand why I felt stuck at considering and applying to new options. Unlike them, I did not see the world in terms of industries, skills and abilities. They had no clue how to help me reframe my skills and the last six years of my life into a convincing narrative and application materials that hiring managers would find valuable.
I attended workshops at my university's career services office. I met with a campus career coach. I did my best to overlook the fact that the programming was geared toward undergraduates in their early 20s eager to find their first job, while I was in my 30s with a Ph.D., married and looking not just for a new career but for a new way of being, operating and expressing myself. Neither my friends nor campus career services understood what it meant to be an academic in search of a new space and place for myself. For better or worse, under current training models, a doctorate is not just a degree, it is also an identity.
I spent countless hours scouring large job sites like indeed.com, usajobs.gov and idealist.org. But I did not see myself or my skills represented in the job descriptions.
My curiosities led me to professional events in such diverse fields, which, on one hand, was exciting and eye-opening, but, on the other, inefficient and costly. Each event would require me to describe myself in new ways, when ideally you want to hone a particular professional introduction that can eventually lead you to the right contacts and job opportunities. The cost of registration and travel to networking events can mount up quickly, especially with an unfocused search.
I struggled to determine what was best for me next, networked tirelessly and sat through demoralizing interviews. I did not have the information or resources to help me understand and evaluate my options. So I created them.
I desired a more streamlined, step-by-step system for the job search, as an alternative to piecing together information from disparate books, blogs and other sources. I wanted career advice customized to the particular challenges of Ph.D. job seekers who are searching for new career options by choice or by circumstance. I wanted a program that had empathy for what it means to be a person of color or first-generation graduate feeling the weight of social, professional and economic expectations during this career transition.
I took everything I learned and designed a career exploration program called Options for Success. The program allows academics to explore their career options in a safe space. There is no pressure to transition to a nonfaculty career; rather, the emphasis is on information on career options and professional work environments, strategies for determining what you want in your postacademic career and life, and assessments to identify your skills and their value to employers.
Those same tools led me to interview for director-level positions with annual salaries ranging from $65,000 to $95,000 and to secure freelance contracts with nationally recognized companies and nonprofits. But I am most proud of participants in the Options for Success program who have successfully transitioned from being unemployed history, linguistics and mechanical engineering Ph.D.s to employed professionals in data science, nonprofit management and research. I strongly believe that academics have the opportunity and skills to work in diverse careers. We just need a streamlined and empathetic process to help us explore our options and to get us from point A to point B.
If you are wondering whether it makes sense to leave the academy, stay tuned for part two of this article, where I'll share three things to consider as you prepare for your future.