You have /5 articles left.
Sign up for a free account or log in.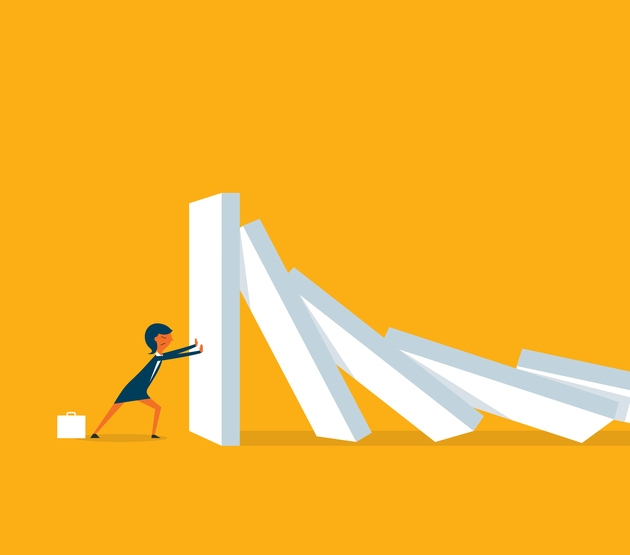 "Last to be hired. First to be fired." "Active recruitment. Conditional acceptance." People of color are familiar with all the clichés, because they are often a professional reality. For women of color, the vulnerability of both race and gender frequently collide to create an ever-shifting landscape. As a result, many women of color are pressured to overcompensate in ways that are unhealthy for themselves, their careers and their institutions. At various times in my career, I've seen this happen as a faculty member, dean and vice president, as well as a woman of color myself.
In American higher education, service requests embody an endless stream of invitations to serve departments, colleges, universities and/or professional organizations, all while trying to get tenure or promotion. They begin as opportunities for faculty women of color to prove ourselves and increase our visibility. Soon, those opportunities turn into expectations, and the pressure to keep up the pace can undermine our ability to successfully create or publish at the highest levels.
While some argue that women of color should just say no, that is easier said than done. Oftentimes, as the recipients of these requests, we have yet to reach tenured associate or full professor status. Many feel there is an unwritten rule that a no is an automatic strike on their reputations, a scarlet letter that can be used later as an excuse to deny promotions, exclude us from social networks or even justify separation from the university.
That usually does not change as women rise through the ranks. As administrators, we often find ourselves as the only women, people of color or both in professional settings, and we are highly likely to overload on responsibilities -- not just to prove we are competent but to combat isolation. Ultimately, we end up working twice as hard as others, only to see our research and creative activity suffer. Even worse, the reward is membership in social networks where we still have to vie for attention or legitimacy, resulting in a constant state of insecurity. Too often, it can seem like a lose-lose situation.
But there is an answer to this dilemma, and it lies on the other side of getting to no. It is not just about saying no. Rather, saying no is the last step in a series of thoughtful decisions that demonstrate why saying no is the logical conclusion.
I offer five tactics that other women of color and I have used successfully in getting to no so that we can truly choose the service that empowers our best skills, while leaving for others the things that help them lead and shine as well.
Work your plan. Lay out your specific goals in an individual development plan. They should go beyond merely getting tenure, promotion or an endowed chair. Five years from now, what do you wish to have accomplished for yourself in your department, institution or profession? Your family? What are the resources and service opportunities that will help you to achieve those ends? Sometimes the answer is unorthodox. For example, as an assistant professor, I was the book review editor for the major journal in my subfield. Many colleagues advised against it, but that service connected me with the major players in my discipline who then served as my mentors. Take time to catalog the opportunities in your profession and university so that you can understand what the service opportunities are and how they fit into your plan. Do not be afraid to create your own service activities, especially if they align your expertise with needs in your profession, institution or department.
Take time to think and process. When asked to serve, take some time to consider it, even if it is just for an hour or two. The distance will give you an opportunity to think strategically about whether or not the request is the best fit for you.
Separate the emotion from the work. For women, a range of emotions from fear to guilt to the need for acceptance often enter into the calculus of making decisions about service requests. Ferret out the impact of the service request on your time, professional goals, mental health and family responsibilities, and then think about how the service responsibilities make you feel. Getting enough time to think makes it easier to separate the work from the emotion.
Make a list and check it twice. Just like Santa Claus has a list, so do the colleagues asking you to engage in service. While it feels good to know that you have been asked, do not let the request alone lull you into an automatic yes. Realize that there are other folks on the list who may need the opportunity to serve more than you do. Saying no may provide just the opportunity another colleague needs to shine.
Wear humility as a badge of honor. Busyness is becoming a badge of honor in the university, and its threatening to undermine both our sanity and our humanity. Colleagues are engaging in a busyness Olympics, competing with each other over long hours spent in the office and on their work. No matter how well intentioned, universities are headed in the wrong direction when we determine their value by how thin we stretch themselves.
As faculty women of color, we must remind ourselves and demonstrate to our colleagues that we value people for who they are, not just what they do. There will always be more work. Instead of pressuring each other to work like machines, we can serve as models of love, authenticity, empathy and courage.
Here's what that looks like in real time: take a few moments every week to refresh yourself and others by letting them know how much you value them. Invite overworked colleagues to take a walk or share a meal or a beverage. Apologize and forgive yourself as well as others when you miss the mark. Kick guilt to the side. Reintroduce yourself to joy as a constant friend.
We must bring the heart and the human touch back into the practice of university service. In the long run, that is how we will get the best from ourselves, our colleagues and our institutions. That is how we will, in turn, contribute our best selves to the world beyond.