Bringing in the Political Self
I want to encourage my students to engage in respectful dialogue with me and one another on the issues we face -- not with a forced or feigned sense of neutrality, writes Katie L. Acosta.
Shortly after the 2016 U.S. presidential election, I attended a meeting at my institution designed to explain the boundaries of academic freedom to faculty members. A second goal was to collectively brainstorm best practices for creating a civil classroom environment that presents students with a balanced picture of contemporary political happenings. The session covered a lot of ground, but the general gist of it was that we should try to appear as neutral as possible when discussing political candidates and issues.
This is where we are in higher education under a Trump administration. I am supposed to teach my students about their social world, about racism, gender, sexuality and the family -- all while remaining neutral on the hostile and deeply offensive statements that our president made during his campaign and since he was elected. But herein lies the problem: my political ideologies are shaped by my sociological lens, and my sociological lens is shaped by my personal experience. These three things do not, nor have they ever, existed in separate spheres for me. Arguably, this is what makes me a good professor, or at least it is what fuels my passion for what I do.
Sitting in the aforementioned meeting, hearing the suggestions being made, brought me back to the morning after Trayvon Martin was killed in 2012. I was an assistant professor at Tulane University at the time, and that morning I was scheduled to be in my Introduction to Sociology undergraduate classroom teaching about racial bias. I remember my heart racing as I scoured social media, learning the details of this awful tragedy: the murder of an innocent teenager. I desperately wanted to cry, but instead I pulled myself together and walked downstairs to teach.
I made the tough decision to avoid the murder entirely. I was certainly not in any position to have a "balanced" conversation about it with my students. Avoiding the topic was the only way that I knew how to keep myself from feeling my pain. Inevitably, however, 10 minutes into the lecture, a student raised their hand and wanted to discuss the events. Most of the class still did not know who Trayvon Martin was. And as this student explained the events that transpired, I remember looking at their mostly blank, white faces, first with perplexity and then with anger.
I began to feel myself shaking behind the podium. How could so many students have such blank stares hearing about this innocent boy's death? My rage regarding this incident is deeply personal. As a mother of a black teenage boy, I imagined my son walking at night with a bag of Skittles. But my rage was also fueled by my sociological understanding of this incident as part of a larger systemic problem in our society -- of this country's fear of black men and boys, and of this country's failure, time and again, to give them the benefit of the doubt during such encounters.
Channeling my sociological lens and harnessing my personally driven passion helps me bring intellectual material to life for my students. It allows me to make their learning about more than just words on a page, key terms or lecture notes. It allows me to make their learning about something real, tangible and consequential.
How do we get our students to understand the consequences of political happenings without letting them see why we are invested in these issues? I would never want a student to feel alienated in my classroom, but I have no interest in perpetuating an idea of myself as a disembodied worker whose personal life and work life do not intersect.
Keeping our political selves out of the classroom also presumes that our bodies do not advertise this self. I am an Afro-Latina queer cisgender woman. Don't these identities speak for me even if I do not? How many of my students believe they know my political leanings before I ever open my mouth? And if they make assumptions about my politics, then why not make my political ideologies clear in the interest of transparency?
I spent the first few weeks of last semester stumblingly awkwardly over how to teach my courses without being "too" political. But I do not believe it has done me or my students a bit of good. Instead, it has flattened my delivery and robbed me of the passion that used to come with every lecture I delivered. So now, this semester, I take a different approach. Our democratic system as it currently stands is the most illustrative example I could possibly come up with for the prevalence of racism in the United States.
Rather than ignoring political happenings, I can draw connections between sociological theories about racism and our contemporary reality. Now my students are unpacking the executive orders, cabinet picks and proposed legislation that the Trump administration has planned or implemented since the inauguration. For instance, I do not mince words in exposing the religious and racial intolerance of Trump's travel ban. Only in a country that refuses to take an honest and direct look at the deep-seated racism that plagues it can we have fertile ground for lawyers, judges and politicians to defend a ban that bars entry to the United States for citizens from targeted Muslim-majority countries.
This past spring, I had my students read Coretta Scott King's 1986 letter in opposition to Jeff Sessions's nomination for a federal judgeship. It was important to me that my students read it, particularly after Senator Elizabeth Warren, a Massachusetts Democrat, was prevented from doing so on the Senate floor. I wanted them to understand Sessions's role in disenfranchising black voters and, subsequently, Senate Republicans' willingness to overlook those actions and confirm Sessions's appointment as U.S. attorney general anyway. Such political happenings speak volumes about the crisis of race relations we are currently experiencing in the United States -- where whites give themselves and others permission to overlook the racial disparities that they are complicit in creating in the interest of preserving their power.
Only in a democracy that is largely run by rich heterosexual white cisgender men who refuse to acknowledge their privilege do we see such willingness to overlook the racist, Islamophobic, sexist, homophobic, biphobic, transphobic and classist actions and policies of Trump's administration. I do not have control over that. But I do have the opportunity to ensure that the next generation does not so thoroughly miss the boat in understanding the covert and overt ways that racism exists and persists in our country. I will continue to encourage my students to engage in respectful dialogue with me and with one another on the many issues we currently face -- not with a forced or feigned sense of neutrality but with the promise of respect and integrity and in the spirit of understanding. For creating this environment in my classroom, I apologize to no one.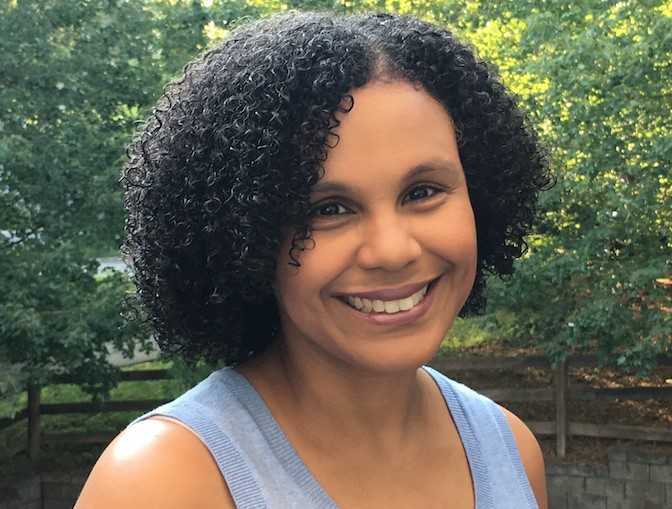 Katie L. Acosta is an associate professor of sociology at Georgia State University, where she teaches courses on race, ethnicity, sexuality, gender and the family. She maintains a blog at katielacosta.com. This blog post was originally published on Write Where It Hurts.
You may also be interested in...
Today's News from Inside Higher Ed
Inside Higher Ed's Quick Takes