Fatphobia and "Hogging" on Campuses
We must stop holding unrealistic standards of beauty, writes Jeannine A. Gailey, and work to reduce the harm and discrimination experienced by women of size.
In 2004, I read an article in the Cleveland Scene magazine about a practice known as "hogging." Hogging, according to the article, is a practice wherein men -- usually college-aged -- attempt to pick up women they deem fat or unattractive for sport, to win a bet or for sexual pleasure. What is implied is that these women are "hogs" -- and, of course, the women are unaware that they are the targets of this malicious game. I was appalled to learn that this sort of thing takes place. Unfortunately, when I started asking some of the men whom I knew whether they had ever heard of it, it was not a surprise to them.
A graduate school colleague and I began searching the literature to see whether anyone had ever written about this. We found nothing scholarly. But we were able to find quite a bit of information about "hogging" on various websites wherein college students blogged about drinking, sex, drug use and so forth.
So my colleague and I decided to conduct our own study on the practice, which was published in 2006 in Deviant Behavior. We collected everything that we could find online and designed a study to interview heterosexual college men about their sexual relationships. None of the men we interviewed admitted to engaging in the practice, but all but two knew what hogging was. In fact, we never even used the term. We simply asked them whether they had ever heard of a practice where men try to pick up women they deem fat or unattractive as part of a bet or for sex, and they responded, "Yeah, hogging." The most disturbing finding was that they all thought it was funny.
The students we interviewed talked about their friends or fraternity brothers giving prizes to the guy who had sex with the fattest woman, in addition to multiple ways in which their friends humiliated the women with whom they had sex. These encounters almost always involved alcohol and began at parties or bars. They talked about taking large women to their car for oral sex and then kicking them out, calling them derogatory names, or having a "rodeo." A rodeo?
One of our participants described as a rodeo to me. He said it takes place when one of the guys takes a large woman home with him to have sex or, as in Michael Flood's research, a hotel. Prior to the couple arriving, a couple of the men's friends hide in the room and wait for the couple to start having sex. Once the couple is having sex and it sounds as though they are "getting into it," the friends jump out with a stopwatch and camera and time how long the man having sex with the woman can hold on to her -- hence the name. Not all instances of hogging are sexual assaults, but those in which women are tricked or intoxicated most certainly are -- and it seems that is how the majority of these encounters were described.
Why are women of size the targets of hogging -- arguably, a form of sexual assault? The answer seems to lie in two basic assumptions, both of which encompass a larger societal phenomenon of fatphobia (the hatred of persons of size): 1) women of size are "easy" and "desperate," and 2) women of size are viewed as deviant and even deserving of mistreatment.
In subsequent research, including my 2014 book, The Hyper(in)visible Fat Woman, I interviewed women of size about their dating and sexual histories because there was so little scholarship on larger women and sex. In addition, I wanted to try to ascertain how women discuss these occurrences, if they would at all. Not surprisingly, the 74 women I interviewed had a variety of sexual experiences, ranging from one-night stands to loving, long-term sexual relationships (that is, counter to stereotypes and myths about the sex and dating lives of women of size). Unfortunately, the themes of abuse and sexual exploitation were also present in many of the women's narratives, and most of these women had heard of hogging.
My research on hogging revealed that many of the men thought that women of size do not regularly have sex or receive much sexual attention from men and are therefore "desperate" or sexually "easy." However, my research with women of size revealed that they have no trouble finding sexual partners. In addition, numerous women revealed that their partners were not "using" them or were with them because they thought they were "easy," but instead were genuinely attracted to them and cared for them as whole human beings. Some women reported harassment and mistreatment and revealed stories that involved instances of sexual assault akin to hogging, but those were not the majority of their sexual encounters.
In The Hyper(in)visible Fat Woman, I argue that the emphasis on the so-called obesity epidemic in the media, medical establishment and political agencies, such as the Centers for Disease Control, works to frame fatness as an individual failing. Persons who are fat are assumed to be lazy, irresponsible, gluttonous and unhealthy. We are told repeatedly that if someone wants to lose weight, all they need to do is decrease their caloric intake and increase their activity level. However, that logic is problematic, because it does not take into account numerous biological and social factors. As the attention on the harms of fat has increased, so has discrimination against people of size -- especially women -- which in turn makes them vulnerable to developing health problems.
The stigmatization of a fat body affects women differently than men. In contemporary Western societies, women are expected to be normatively attractive (thin) and are given considerably less leeway in their bodily presentation. The "obesity epidemic" has led to a conflation in health and beauty, and because fat is considered unhealthy and unattractive, fat women are under pressure to "fix" both. Women are expected to meet conventional beauty standards, and when they do not, they often experience hostility, prejudice and stigma -- or sometimes sexual assault, including the practice of hogging.
During the Obama administration, the U.S. Department of Education sent a letter to colleges and universities that receive federal funding warning that an institution's failure to adequately confront a hostile climate of sexual harassment could represent a Title IX violation. In other words, colleges and universities have an obligation to investigate accusations. Failure to comply could mean the loss of federal funding. After the letter was sent, campuses around the country scrambled to ensure that their policies reflected the best practices outlined in the letter. According to this policy, I argue that higher education institutions have an obligation to educate student organizations and, in fact, the entire student body that the harassment (including sexual assault) of students because of their weight, gender identity and expression, sexual orientation, or disability status will not be tolerated.
Moreover, to reduce the harms and discrimination experienced by women of size at the societal level, we need to eliminate the rhetoric surrounding the "obesity epidemic." Rather than emphasizing the harms of fat or the supposed personal attributes that lead to fatness, we should investigate the social conditions that have led to an increase in people's weights -- such as lack of time and resources to incorporate physical activity, food deserts, food quality and poverty. We also have a responsibility to recognize that bodily diversity exists in the human population. Until we as a society stop reducing women to their bodies and holding unrealistic standards for body size and beauty, mistreatment and behaviors like hogging will very likely continue on college campuses and in the broader society.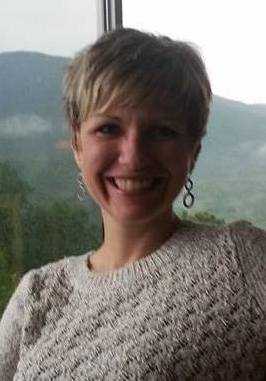 Jeannine A. Gailey is associate professor of sociology at Texas Christian University. She is the author of the book The Hyper(in)visible Fat Woman, and her work has appeared in journals such as Social Psychology Quarterly, Fat Studies Journal, Deviant Behavior, Critical Criminology, Qualitative Research and Journal of Gender Studies.
You may also be interested in...
Today's News from Inside Higher Ed
Inside Higher Ed's Quick Takes