You have /5 articles left.
Sign up for a free account or log in.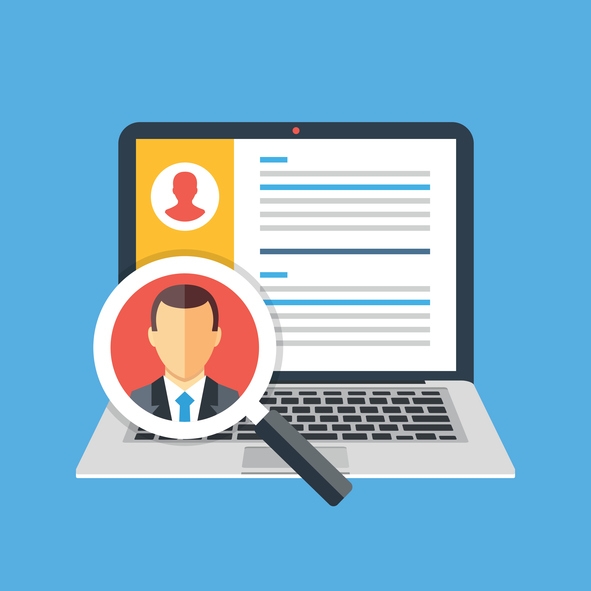 The email message came with the draft cover letter attached. The HERS alumna sending the request asked if I'd also like to have her latest CV. Yes, I replied -- and send the leadership profile you used in drafting this. That would give me the second key document from which a cover letter needs to be created, and with which any draft needs to be compared.
I was particularly attuned to the need of this missing document because I'd just returned from a workshop presented by HERS and Academic Search, which was hosted by Pomona College. One of the main points reiterated during the two days was the importance of making a clear case in both your cover letter and your CV for how you -- wonderful candidate that you are -- match the expectations for the position. Otherwise, no matter how well you can describe your achievements, the search committee will still question why you are the right person for this job. The best source for understanding the expectations for the position and who might make the best candidate is found in the leadership profile.
Using the Leadership Profile as a Guide
The leadership profile, sometimes called a search prospectus, is quite different from the job posting. It provides much more information about the institution and its mission, goals and needs. As Andrea Warren Hamos, vice president and senior consultant with Academic Search, told the group at Pomona College, search consultants and search committee members generally spend quite a bit of time creating this description of the position and the context for the search. "It will tell you what they are really looking for."
The leadership profile (or a comparable document) is usually found on the website of the institution or the search consultant. It may be linked to search information from electronic sources. The leadership profile will generally end with the required qualifications, experience and the personal/leadership characteristics that the search committee is seeking in a candidate. That is typically included in the job posting, as well. What is added is a sense of how the group doing the search understands those qualifications and characteristics and why they have chosen those as most important.
The top three topics you will generally find outlined are the institution's priorities, the position's challenges and opportunities, and the agenda for the next person to occupy the position. Also very important are the key phrases they select for describing current activities or new initiatives that are important to the campus. The language used for each of these will give you signals about what the search committee will be seeking from a successful candidate.
Note that if you are an internal candidate, the leadership profile can be especially important to you. Your challenge is to see that search committee members do not make assumptions about how much they know about you. And you have to be sure that you do not make assumptions about what they have framed as the key institutional characteristics, goals and needs.
Not all positions, of course, are going to use search consultants or create such a document for every position. If that's the case for a position that interests you, you will need to do your own inquiries in order to figure out some of the vital information usually found there. You now know the topics you are looking for, but it may be helpful to find a leadership profile for a similar position or one you know something about, primarily to get a feel for the language used.
With that framework in mind, you can use the institution's website to search for its mission and strategic goals. You can also look at the website for the specific school, department or unit to see what's reflected in mission and goals statements at that level. These websites and that of the specific department will also give you examples of the major initiatives underway or being planned. Use this material to frame what you see as the opportunities and challenges for the new person in the role.
Drafting a First Cover Letter
If you are now informed and remain excited about the position, it is time to draft the first version of your cover letter. While the cover letter is a key document for a search committee, it also serves important purposes in helping you present yourself to the committee. It is your chance to describe your qualifications and characteristics in sentences and paragraphs rather than in the lists, bullets and phrases of a CV. It is your chance to tell a search committee why you are a great candidate -- one whose values, experiences and skills match the mission, goals and needs of the institution and department.
Now that you are familiar with the language from the leadership profile, consider how you might describe the work you are doing within that framework. Using their language highlights connections that may be clear to you but possibly missed by someone not familiar with the totality of what your work involves. If the leadership profile lifts up the value of a "student-centered" campus, you can use that phrase to indicate how your work in undergraduate research has resulted in a more student-centered approach to learning. You can then show the results of the projects that you have led in increasing student retention and success. Or if the profile indicates the need to find more "efficient use of resources," you can demonstrate how your role in transitioning to a shared-services model of registration and financial aid has brought efficiency in service delivery while achieving more effectiveness in assisting students at the beginning of each term.
Revising Your CV Accordingly
Although we like to think that our carefully crafted cover letters will be read first as the guide to understanding our CVs, that may well not be the case. If you have ever been on a search committee, you know that you could be reviewing many applications and want to sort the pile quickly. The shortcut for some committee members is to scan the CVs first.
In fact, Hamos gave the participants in our HERS workshop a good alert: "If experience that makes you a match for the position is not on the first page of the CV, some people may read no further." That will not be the case with most committee members, but it is a challenge you are now ready to address.
At this point, I hope it's clear that, when it comes to preparing materials to enter a search process, there are no universal documents. Your CV may be the one and only document holding everything your institution wants you to enter about your annual activity. There may be the document you've been adding to since you did your first CV or résumé. But for the purposes of the search, you should consider those as your CV source archives. For every position for which you are a candidate, you need to prepare a version of your CV that reflects experiences and skills most relevant to the goals and needs of the institution and department conducting the search. This is not dishonest -- it is showing respect for the time of the search committee readers.
Let's return to your cover letter, with a different goal. Now that you have described your particularly relevant qualifications in a draft of your cover letter, it is time to see how your CV showcases examples and illustrations of the matches you have outlined there. Would someone reading your CV now immediately see the examples? If not, it's time to use your draft cover letter -- based on a careful outline of the leadership profile -- as a guide to revising your CV.
You need to revise the standard academic CV to highlight elements that best match the mission, goals and needs of the unit you will serve. Probably your current position description starts with the responsibilities of the position. That is important information for defining the scope of your role. Beyond that, however, it is also likely that some of the important experience you want to offer in the new position has come from participation in departmental or institutional committees. Is that information buried separately under the heading of Committee Service? Pull it out and add it to the description of your current work. Your total set of experiences and accomplishments should be easily identifiable in the description of your current role.
Honing the Final Cover Letter
Now that you have highlighted more examples of your experience and skills in your CV, it is time to review the cover letter once again. This time, imagine that your reader is looking at this letter after reviewing your revised CV. You don't want to assume they have read your CV, so the examples need to be included, but is there anything else you would want to say -- while also maybe cutting a bit? Anything you would connect more clearly among your accomplishments over a period of time? A shift that has occurred recently but that draws on past experience?
Cover letters almost always need to be more succinct. Have someone read it. Asking one of your references to help will give you feedback from someone in your field. It also gives that person the latest version of your qualifications and accomplishments.
Now you have two closely coordinated but distinct ways of conveying why you are a great match for the position that has drawn you to enter the search process. At this point, the search committee members are likely to experience your cover letter as a letter of discovery: they will have found a candidate they want to interview.