You have /5 articles left.
Sign up for a free account or log in.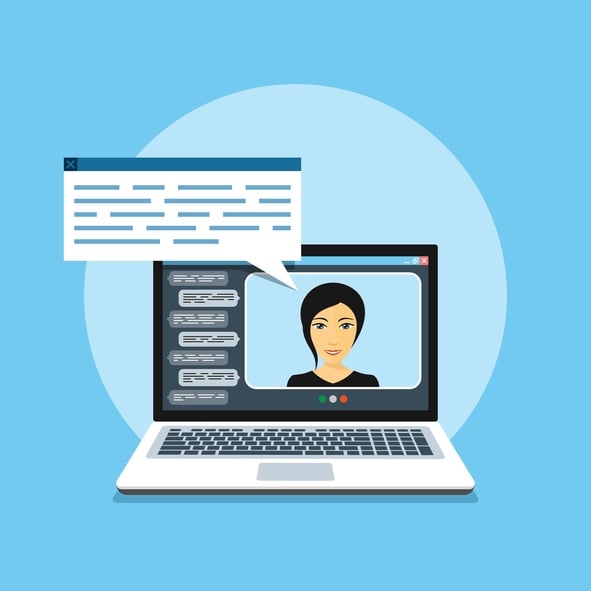 With the new year in full swing, I've seen an increase in colleagues and friends who are on the faculty market and getting callbacks as semifinalists. If you are in this situation, I say congratulations on getting to this part of the hiring process, especially given the competitiveness of securing tenure-track faculty jobs. At this point, the search committee has weeded through numerous applications (in many cases, hundreds) and believes you are a potential fit for the institution.
In the past, hiring organizations have conducted semifinalist interviews on the telephone. But with the rapid increase in technological innovations, many institutions are transitioning to using a videoconferencing format -- such as Skype, Zoom, Google Hangouts and the like. While such a format makes the process convenient for both the candidate and search committee members, candidates should carefully consider certain aspects of the videoconferencing format. Here are some technical tips that may benefit those of you with upcoming semifinalist video interviews.
Consider using Ethernet rather than Wi-Fi. Although Wi-Fi internet access has become increasingly stable, it is not always guaranteed to work. And from my experience, that usually happens right when you need a reliable internet source most: during the video interview! With that in mind, you should have a backup plan if your device is having difficulty getting a reliable internet signal.
One way that you might avoid this issue is to connect your computer via Ethernet to your modem or router so you will have a strong signal, which increases the likelihood of excellent video and audio quality. In addition, when using a cellphone, you may have problems connecting to the Wi-Fi. Consider disabling your Wi-Fi on your phone and rely on your cell signal.
Reduce distractions. You will want to limit the various distractions that could take away from the search committee focusing on you and your work. If possible, find a location with minimal noise. It can be distracting to hear various sounds in the background when trying to hear a candidate speak. Moreover, use headphones, as this will limit the chance of getting loud audio feedback.
In addition, do a test run of your camera to see what your backdrop looks like to avoid visual distractions. Given that you want to be in control of the messaging, your backdrop should reflect the image you want to portray.
Dress the part (at least with what the camera shows). Even though the interview is via an online video platform, you should dress for the interview as if you were going to a face-to-face meeting. In the previous tip, I mentioned conducting a test run of your camera to see what it picks up and how it is important to limit visual distractions. It can also give you an idea of what part of your outfit is visible to the interviewers. So wear interview attire to ensure you convey the right impression.
Having proper lighting and camera positioning. The video interview serves as the first opportunity for the search committee to see you. Thus, it is important to consider the lighting and positioning of the camera in the room where you will be interviewing.
In terms of lighting, you should try to be in a room with enough overhead light that the camera provides an adequate image of you. Sometimes webcams do not always properly capture light. In addition, it may be helpful to use your computer and/or smartphone camera to position your device high enough so that when you talk the camera is at eye level. That will ensure that when you are responding to questions, you will appear to be looking directly at search committee members rather than down or away from them.
This list is not comprehensive, but it offers some ideas to think about when preparing for your Skype interviews. What other tips and suggestions would you consider? Feel free to offer them in the comment section below or interact with me directly via Twitter (@ramongoings).