You have /5 articles left.
Sign up for a free account or log in.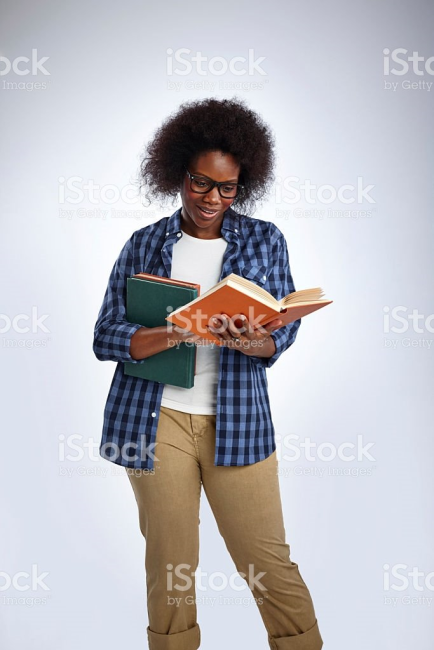 Is it a waste of time to pursue a doctoral degree in your 40s? How can a degree at that stage of one's life possibly compare to traditional ones that follow close on completion of undergraduate degrees and typically give entrance to a career?
I conducted a large research study that looked at the experiences of primarily older, ethnic-minority students in doctoral programs with an emphasis on understanding this question of value. And I came away with a new appreciation for the benefits and challenges.
How do students evaluate the return on investment of pursuing a doctoral degree later in life? I repeatedly heard two main points from the students in my study: 1) the need for effective mentoring to increase the value of their degree studies, and 2) the impact of their midlife studies on self-image.
Doctoral degree programs aimed at working adults have become increasingly popular in recent years. Often focusing on applied fields such as education or business management, they allow part-time attendance and use alternative delivery forms including low residency and online formats. Despite the different audience and structure, such programs generally take the same academic shape as traditional doctoral programs, with a focus on research methods and clearing the dissertation hurdle. Most important, underrepresented minority students attend them in large numbers. In my study, published in The American Journal of Distance Education, the majority of the subjects were African-American, female and over 40 years old. 
There is a clear lack of understanding among people in higher education about participation of underrepresented minority students at the postbaccalaureate level, especially in doctoral programs. Scholars have typically pointed to doctoral programs as a kind of acculturation that requires students to adapt and learn to work in isolation with large amounts of ambiguity about the future. Yet, in many ways, doctoral programs are an apprenticeship, and success is largely linked to a positive mentor-mentee relationship. Mentors are in positions of being gatekeepers who can provide connections to other professionals and the overall academic domain. Those characteristics of doctoral programs can, depending how the programs are structured, create barriers for nontraditional, underrepresented minority students.
A central difference in the experience of such midlife doctoral students and those who pursue their Ph.D. degrees earlier is that it is more difficult to form productive mentor relationships. While many doctoral students of all ages would undoubtedly talk about the sometimes frustrating dance with their dissertation chairs and committee members during the process, the part-time and sometimes more distant nature of study for the midlife students may have a negative impact on this aspect of their studies.
Thus, to improve doctoral programs for working adults, colleges and universities need to make the mentoring process more effective. Institutions that depend on the use of a lot of part-time faculty members should work especially hard to encourage mentoring, since such faculty members may otherwise have few opportunities to share their professional connections. Also, while online and blended learning programs can provide advantages in convenience and access for working adult doctoral students, they can also add a further barrier to effective mentor-mentee bonding. Again, such programs need to make a concerted effort to overcome such obstacles by actively working to establish strong mentorship programs.
Such programs are vital for the guidance and connections that they provide midlife doctoral students. On top of that, the granting of trust by the mentor to the mentee builds self-confidence as well as expertise in the mentee. Many successful mentors focus on developing strong self-esteem in their students and creating a bridge from graduate school to the profession by conducting research together, and by facilitating postgraduation publication and career advancement.
The building of self-esteem in doctoral programs is an especially important issue for students returning to graduate school at midlife. Over all, those whom I surveyed were mixed about the career and financial benefit of the doctoral degree. Nevertheless, they spoke about the positive effect of pursuing a doctorate on their perceptions of themselves. And among many of the ethnic-minority students in this study, there was a strong awareness of the personal and social significance of their pursuit of a doctoral degree.
My own personal experience as a white male returning to study in a doctoral program in midlife, and graduating at 45 years old, is consistent with what I found in this study. While I have few outward similarities to the primarily African-American women in my study, I do identify with their positive experiences in attending doctoral programs later in life. My pursuit of a doctoral degree had a profoundly positive impact on me, both personally and professionally. And for me, two key elements shaped that experience: expert mentors and the admission to a life of the mind.
I attended a doctoral program in higher education at Claremont Graduate University (part of the private Claremont Colleges) which was traditional in terms of delivering academic offerings primarily in small face-to-face seminars, yet the courses were scheduled in the evenings and on weekends so that working adults could attend. The university was also noteworthy for encouraging cross-disciplinary studies, which for me meant some study of business, economics and computer science.
I was fortunate enough to have excellent help from faculty members who were not only leaders in their fields but also very generously included me in their research, which opened the door to an academic network that benefited me greatly. Most important, my experience through the doctoral process changed how I thought about the world and myself. I learned how to read, analyze and think in a much more rigorous and deep manner. I began to view myself differently -- in fact, my doctoral program psychologically repositioned me at midlife.
Over all, we are missing the point in comparing midlife applied doctoral programs to the traditional variety, as well as doing a disservice to the students in these programs by underestimating their value. While midlife students in my study did speak about severe challenges in graduate school -- financial pressures, family responsibilities and academic performance issues -- many focused on the synergy of studying a field in which they were professional employed.
The personal meaning and sense of accomplishment for themselves and their families is a crucial part of the experience for those working adult doctoral students. Many students in such programs link their pursuit of a doctoral degree to a personal journey and view roadblocks along the way as spiritual tests to overcome. Success in the pursuit of a doctoral degree often has life-changing significance to them.
Indeed, many minority students are very much aware of the social significance of their pursuit of a doctoral degree and the impact on their families, as well as subsequent generations. With the proper mentoring and support, the value of earning a doctoral degree in midlife can be extraordinary. It can significantly benefit the individual as well as bring about positive social change.