You have /5 articles left.
Sign up for a free account or log in.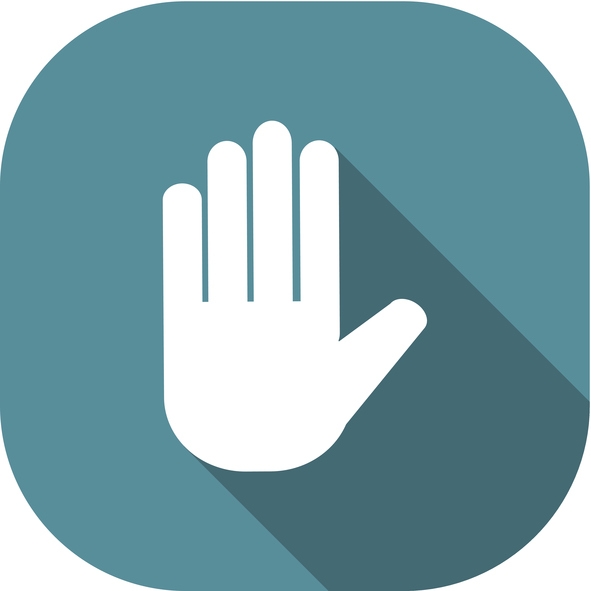 Too often, we imagine career discernment as a straight and narrow path. Once you choose the path, you continue down it. Once you gain experience, you apply that experience to the next related position.
The problem with this pathway metaphor is that it doesn't account for the many experiences that teach us what we don't want (not only what we do). It doesn't account for experiences that are meaningful and point us in an entirely different direction. It doesn't account for the importance of saying no -- of excelling in a particular type of work and yet still choosing differently.
When we find support for career discernment in academic settings (still far too infrequently), we typically find tools for determining when to say yes (e.g., "Using Your 'Strong Yes' to Guide Career Decisions"). It's equally important, I believe, to spend time considering when and why to say no.
At its core, saying no is actually saying yes to something else. Sometimes it's saying no to let what needs to fall away, fall away. Sometimes it's saying no to imagine something different or to build toward something new. Sometimes it's saying not yet or not in this way. Simply put: yes and no are related. Both can block, and both can build. Both are powerful for making career moves.
I've been thinking a lot about the relationship of yes and no, as I've been trying to honor the wisdom "The absence of a strong yes is actually a no." I've been focusing on this wisdom during what has been a turbulent year for me: being promoted with tenure and yet still choosing to leave academe. This decision has come through career discernment, involving meditation, consultations and reflection through writing -- over many months.
Last spring, when I was experiencing extreme exhaustion (which I finally recognized as burnout), I decided to make a list of everything I liked about my job. As a writer and writing teacher, I often recommend free writing as a way to engage in self-reflection, to recognize patterns, to process information and to make decisions. So I decided to follow my own advice and engaged in several writing exercises to identify how, where and whether my commitments and priorities were aligning with my time. What I found shocked me.
I made a fairly long list of activities I truly enjoy as a faculty member. The list included:
building relationships with community partners and contributing to racial justice work in Milwaukee and beyond;
meeting in one-with-one conferences with writers fired up about their work;
writing with an activist agenda to share insights from research and lived experience;
blogging and translating research and writing for nonacademic, public audiences;
mentoring undergraduate researchers, grad students, faculty colleagues and others;
and more!
I could see almost immediately what was missing from this list: teaching for-credit courses, serving on committees, writing for in-field publications and navigating the brutal review process. In other words, the nonnegotiable core of my faculty position was missing from the list. Moreover, the nonnegotiable core was causing me to feel that my time was misaligned with my priorities. In contrast to earlier times when I found curriculum development and in-field research especially meaningful, I discovered that I was now spending hours on work that felt not directly related to -- and, at times, as if it undercut -- my commitments to social and racial justice.
The list surprised me because I'd been justifying that my faculty job was allowing me to do the work I felt most called to, when, in reality, it was the faculty job that was keeping me from aligning my time with my priorities.
This realization felt similar to others I've gained through trying different sorts of work. As an undergraduate, I had various internships, all of which taught me about what I enjoy (and don't). Even those I didn't like taught me what jobs not to pursue and how to identify misalignment and to make change. In graduate school, courses, assistantships and service assignments provided similar learning. For example, I realized through rotating in and out of committees that I enjoyed reviewing scholarship and nominating representatives, but not coordinating conferences or planning events. Such learning was important for informing future decision making: for learning when and why to say yes and no.
I share these stories because I'm recognizing more and more that we have wide-ranging reasons to say no: not only personal enjoyment, liking or calling but also larger commitments, social responsibilities and the potential impact of building or blocking. It's often only through experience -- weeks to months to years of lived experience -- that we discern where the pathway is taking us and whether we want to continue walking that path.
Through making my decision to leave academe (saying no to the straight and narrow path so typically ascribed in graduate school), I've noticed that yes and no work in relationship -- as a push-pull dichotomy. Saying no has the potential to open new opportunities, creating yeses not even articulated. I'm already seeing, for example, new relationships, publishing and learning opportunities emerge. And as new opportunities arise, it's important to remember priorities and listen for the "strong yes," as there's a larger yes behind every no.
Saying no can also signal a change in direction, a choice to tread another path, a journey into pathless woods or an attempt at redrawing/revising the path altogether. I'm hopeful that conversations about alt-ac and non-ac careers will help expand imagined career pathways, as will more images of people creating their own career trajectories, where trajectories haven't previously existed. I'm hopeful, too, about the possibilities of pursuing knowledge (an ultimate, underlying goal of higher education) in new ways, along new routes.
Individual decision making can impact community understandings of available decisions, so in addition to personal reasons for saying no, there's potential behind every no for interrupting straight and narrow paths. Saying no can inspire others to see the value of experience as far more than building credentials. Saying no can build courage, too -- not only for ourselves but also with and for others.
Here's to saying no for modeling, rousing, disturbing, encouraging and shaking up/off inherited ways of being. Here's to saying no for disrupting straight and narrow pathways. Here's to saying no for learning to walk yet-to-be-imagined pathways.