You have /5 articles left.
Sign up for a free account or log in.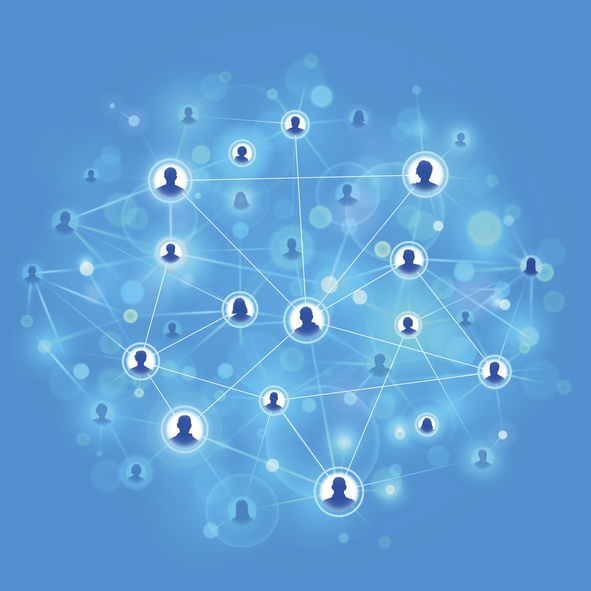 If you are a Ph.D. student looking for a job, maintaining a LinkedIn profile is important. At Beyond the Professoriate's recent online career conference, we received a number of questions about the site and how you can best use it as part of a job search. We share those questions and our responses below.
How do I connect with someone I don't know on LinkedIn? When making connection requests, you should let the person know why you are trying to connect with them. So the first step is to be clear yourself as to why reaching out to this particular person makes sense. Perhaps you're reaching out to them because they have a Ph.D. in your discipline and now work in a field or organization of great interest to you. Or maybe you attended the same university and now both live in the same rural area. Did you meet them at an event? Read an article they published? Do you have a shared connection already?
The closer a link you can establish, the greater the likelihood that you'll receive a response. But whatever the reason, make sure you're explicit in the message about what motivated you to connect with them.
Remember, it's never a good idea when networking to reach out to someone because you want a job or that person's company has a job posted and you plan to apply for it. That is considered bad networking etiquette. If you see a job ad for an open position, it's not the time to reach out to someone you don't know at that organization.
If you don't know what companies might be relevant to your job search, how do you find the companies? Do you just randomly look for them on LinkedIn or other websites? Start with big companies or organizations. They are often easier to find because they will have a strong online presence. Search key terms on Google or job search sites such as Indeed, and you will find relevant companies and other types of organizations.
You can use generic keywords like "data science" and "Denver." What you'll probably find are job advertisements at big firms. Carefully read over the website and identify additional keywords you can add to your search.
Search for these organizations on LinkedIn. In your search results, LinkedIn will show you a list of company employees. Read the individual profiles of employees and make note of where they worked in the past. Expand your online research to include those companies.
Then you can consider connecting with employees of these larger organizations, as appropriate. (Do follow proper etiquette when making LinkedIn requests.) Once you are connected, you will be able to see who is in this person's network. Start reaching out to those people if they work at companies that sound interesting.
Pay attention to professional organizations or online groups that your new connections are part of and join them, if they seem relevant to your job search. Attend local meet-ups hosted by such professional organizations.
Last, when you do informational interviews with people you connect with on LinkedIn, ask them, "What other organizations do this kind of work?" "Who else should I speak with?" "What professional associations are you part of?" and "What local networking events do you attend?"
Is it good to put academic titles such as Ph.D. in a LinkedIn profile? Adding credentials to your name on LinkedIn is an option. You will find us on LinkedIn as Jennifer Polk (no credential listed) and L. Maren Wood, Ph.D., so you can see that we made different choices! Consider who your target audience on LinkedIn is.
In our case, having our doctorates is relevant to the work we do now, and the people we most want to reach on the platform -- potential clients and collaborators -- view the credential favorably. Is that true in your case?
If you are applying to positions where a doctorate is not required or preferred, we recommend putting that information in your education section. Most of our LinkedIn connections who have Ph.D.s do not include the credential in their name.
Is it absolutely crucial to have your own website to refer to? No, that is what LinkedIn is for. Most of us can make good use of LinkedIn to showcase our work history, education and select projects. It even has a built-in blogging platform, which is an excellent place to publish professional contributions.
Is it necessary to buy LinkedIn Premium? No. Start with the free version. If you get to a point where you need to upgrade -- because you're doing lots of searches and have run through the quota, or you want to send "InMails" to folks you aren't connected with -- you can decide if it's important to your job search to do so. Most people we speak with who are LinkedIn experts don't recommend Premium.
That said, in a previous column, we wrote about the strategy that one humanities Ph.D. used to secure employment after graduation -- she did pay for LinkedIn Premium so she could send messages. That strategy worked for her.
Do you have any strategies to get connected with people from other countries on LinkedIn? LinkedIn is an international platform with hundreds of millions of members from around the world. It is no more work to connect with someone from your local area than it is to message a person on the other side of the globe. Whenever you're connecting with professionals, you want to ensure that you are polite and respectful, and that you adhere to business norms. For example, it may be bad form to call someone by their first name. When in doubt, use a formal title.
How would you write a LinkedIn profile for both academic and nonacademic job searches, given the different criteria involved? The short answer is that you can use your LinkedIn profile exclusively for nonacademic work. While academics are increasingly using LinkedIn, it's still not as popular inside academe as it is in other industries.
The longer answer is that there are ways to make LinkedIn useful and relevant to academic and nonacademic audiences.
To start, think about the key skills and competencies you're developing in academe that would make you a good candidate in other fields. For example, you can highlight your strengths as a mentor and educator, your passion for empowering others, and your success as a researcher (assuming these are true). Avoid jargon specific to your academic discipline.
Then use the blogging feature on LinkedIn to write about your research for a general audience, or editorialize about current events as an expert. Maren did her Ph.D. in gender and sexuality in early American history, so she might write a series of blog posts commenting on popular culture or politics from a scholarly perspective.
If a faculty member on a search committee digs up your LinkedIn blog posts, however unlikely, you can describe your blogging as publicly engaged scholarship or science communication. To a nonacademic employer, you will be demonstrating the skill of writing for a general audience and demonstrating that you know how to apply your expertise to challenges facing their organization.
LinkedIn is a dynamic platform, so while your profile should be accurate and include information relevant to your current professional interests, it doesn't have to be perfect right now. Set it up now and then edit and add and delete as necessary.
Everyone uses LinkedIn a bit differently, and the look of the site, its features and usage norms evolve over time. Start by adding your work history (focusing on the past 10 years), uploading a nice photo of yourself and taking a stab at writing a professional statement or summary. Then think about joining and participating in groups, writing a blog post or two, or even posting a video. See what others in your field -- or fields -- of interest are doing on LinkedIn. Have fun, keep things positive and polite and at least mostly professional, and adjust your strategy over time.