You have /5 articles left.
Sign up for a free account or log in.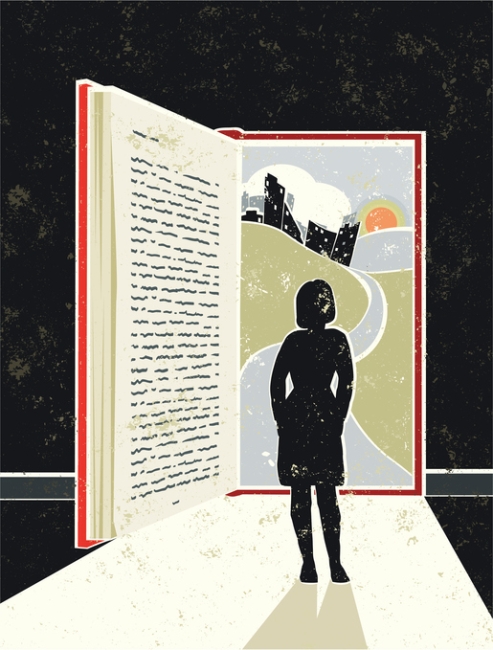 After nearly 20 years as a professor and administrator, I have made a big decision. I have resigned my position as provost at Menlo College and will be moving out of academe and into the world of consulting.
When I left my job as a professor at the University of Texas at Austin in 2015, I knew that I wouldn't be going back to the faculty. I was ready to take on the challenge of being a full-time administrator and excited at the prospect of working at a small college with a great deal of potential. I didn't know how long I would be at Menlo, but with transitions in the last year at the college (including the appointment of a new president) and changes in my life, I know now that the timing is right for me to take on a new challenge.
I won't really be leaving higher education. I will be working with educational institutions and ed-tech companies to take on the challenges that new technology and changing demographics are creating -- with innovative approaches that will influence access to education.
My process of leaving academe began years ago. Perhaps the first step was in June 2010, when I had recently lost my mother and was finishing up a year of sabbatical. I was looking forward to going back to the faculty so that I could work on getting promoted to full professor after a three-year stint as vice provost at UT Austin. My dean and chair had promised to support me, but the college had hit hard times and funding for faculty members had dried up. I would have to get an outside offer if I wanted to get a raise or research funds.
It was a tough position to be in for a Europeanist, and I didn't want to go on the job market since I didn't really want to leave. I decided then that academe was not the place for me, at least not for much longer. I didn't want to be in a situation where I had to constantly worry about getting support for my research, despite being a leading scholar in my area, and if I had to go on the job market, it would be my last move.
My plan was to get promoted to full professor so I could enter the administrative job market from a stronger position. I looked at a range of options but hoped to make it back to the San Francisco Bay Area -- home to Silicon Valley and a place where my husband, an engineer, and I could each thrive. We had both graduated from Stanford University, his family was in the area, and he wouldn't have any trouble finding a job in computer hardware design. And I knew if I was going to eventually leave academe, I should be based in a location that had a community focused on innovation, diversity and access to education.
I was fortunate to land the job of provost at Menlo College. I knew it would be a challenge going to work at a small, private, tuition-dependent school, but I also knew I had a lot to offer. The college had become very diverse over time and was looking for ways to improve enrollment and retention. I was particularly interested in the new president's ideas for increasing enrollment and, given my experience with student success at UT Austin, I was excited about the opportunity to develop new recruitment and retention programs for first-generation students.
I arrived on campus just as we were submitting our accreditation self-evaluation, and my first year would be dominated with faculty personnel issues, our accreditation visit and trying to fill crucial staff positions. I quickly learned that hiring in the Bay Area was a challenge, with the high cost of living and low unemployment. However, I loved the students at Menlo and was able to reach out to community organizations, like the Boys and Girls Club of the Peninsula and Tech Inclusion, connecting with issues related to college access and diversity in Silicon Valley. On the retention front, we started a summer bridge program for students who needed support in math and English, and developed workshops on diversity and inclusion issues.
In the last year, the college went through a presidential search, and I began exploring options as I considered the possibility of moving on. I expected a new president would want to hire their own provost, and I freely admit that I have been feeling burned out after three years of being provost as well as dean of arts and sciences, and without a dean of business for two of those years.
Once I made my decision to move on from academe, a broad vista of opportunities opened up. I considered moving into the nonprofit sector, potentially as an executive director, or even going into industry. As I considered my options, I realized that I want to be able to focus more on my writing, including a few book projects, but I also want to use my broad experience to act as a bridge between ed-tech companies and higher ed.
Over the past year, for example, I have become more aware of the importance of data. As I wrote in a recent post on LinkedIn, "What I have learned over the last three years is that one of the most important yet underappreciated resources for academic administrators is the data that we can gather in our programs and how important that data is to the ability of our institutions to thrive in a changing environment. I am also starting to learn the role that ed tech, and Silicon Valley more broadly, is playing in the development of tools to deal with these issues. What I am finding is that there is a need for more collaboration with the players in tech, particularly from those of us in academic administration."
I'll be spending more time highlighting the lessons I learned in academe in future columns. As I move on, I'll be using those lessons as well in my work with ed-tech companies and to help colleges deal with some of the thornier problems I experienced over time. We are entering a critical time for higher ed, as many smaller institutions face existential crises. Technology is changing the game, and those of us with experience in the trenches of academe must play a role in how the pieces will come together.