The Vital Need for Queer Studies
Steven W. Thrasher explains why they are necessary for journalism education, as well as for education in general.
Earlier this year, the Medill School at Northwestern University hired me as the inaugural Daniel H. Renberg Chair in media coverage of sexual and gender minorities, an appointment I will begin in the late spring of 2019. In the spirit of the late philanthropist and media financier it was named after, the Renberg Chair will allow me to teach and research social justice journalism -- and it will be the first journalism professorship at a major university to let me do so while focusing upon queer studies, subjects and stories.
And this has made me ask myself: Why are queer studies important to journalism education? And not just for queer students and subjects but also for all students of journalism?
There are too many reasons to list, but here are a few.
Queer history is American history and world history. Everyone should learn lesbian, gay, bisexual, transgender and queer history, for LGBTQ people's too often unacknowledged contributions are important to history. Fortunately, due to recent legislation in California and Illinois, all public school students will soon have some LGBTQ-inclusive curriculum in their education. (And, given the death by suicide of a 9-year-old California boy shortly after he told people he was gay, this education can't start too young.)
It's vital for students to learn about the importance of James Baldwin's prose, Audre Lorde's poetry, Kendall Thomas's legal scholarship, Sarah Schulman's novels, Alan Turing's computer science, Marsha P. Johnson's activism and Julius Eastman's compositions. But it's equally vital that students learn that these creators' sexuality and gender expression are not incidental to but a vital part of what allowed them to create new knowledge.
And while everyone needs a critical queer education, journalists -- those of us reporting on and trying to make sense of the world for our audiences during times of social upheaval -- need a queer studies education the most. Since at least the mid-20th century, queer people have been at the heart of the major social movements and civil rights organizations in the United States, including the Southern Christian Leadership Conference, Poor People's Campaign, Stonewall riots, ACT-UP, Occupy Wall Street and Black Lives Matter. Such campaigns have made life better not just for LGBTQ people. Under its master planner Bayard Rustin, the March on Washington for Jobs and Freedom has deeply influenced every mass capital protest since. While AIDS has affected almost every element of our routine medical lives, the lesbian and gay ACT-UP protesters who fought back forever changed the way Americans interact with medicine and politics. And the Stonewall rioters didn't only pave the way for same-sex marriage, but they also modeled how to protest against police en masse -- violently if needed -- and ignited reconsiderations of sexuality and gender for people across the spectrum.
Queerly interrogating the subjectivity of everyone is good. In January of 2017, during the first days of the Trump presidency, radio reporter Lewis Wallace of American Public Media's show Marketplace wrote an eloquent meditation on journalists' crucial need to reflect on their subjectivities called "Objectivity Is Dead, and I'm Okay With It." Wallace was swiftly fired, ostensibly for failing to be objective. Yet -- like all of us -- none of American Public Media's shows and reporters are objective. When I interviewed APM In the Dark host Madeleine Baran and producer Samara Freemark, they talked about what it meant to be white women reporting on antiblack racism. And recently, Marketplace host Kai Ryssdal posted a viral tweet that used the word "lame" as an ableist insult in a similar way that many people find "that's gay" or "that's ghetto" to be offensive.
Yet Ryssdal seems to not have been punished, and neither APM nor Marketplace would even respond to my tweets or emails about it.
Wallace may not be "neutral" or "objective" as a white transgender reporter, just as I am not "objective" in being black, gay and cisgender. But Ryssdal isn't "neutral," either, nor is APM. And yet in allowing their host to flagrantly insult disabled people, Marketplace isn't saying it believes in neutrality, but rather that it believes that white, straight, cisgender able-bodiedness is neutral and good. This lack of neutrality extends to the Washington press corps -- its softball questions and attempts to play out press conferences in predictable ways maintain the status quo rather than questioning it.
One of my favorite gay editors, Kai Wright, often says he doesn't care about objectivity -- he cares about the truth. And how to do we get to the truth? By asking tough questions, remaining open to whatever answers those questions might reveal, not assuming "normal" people (white, straight, cisgender American males) are "neutral," and critically interrogating everyone's subjectivity. And a training in queerness could help reporters to interrogate the subjectivities in themselves.
Queer mentorship is important. For me, while being a queer mentor might occasionally be about offering examples of adulthood that queer students might not see elsewhere, it is most often about listening to my students regarding how they exist in the world. It means listening to and learning from how they're thinking about gender and sexuality roles differently than I did when I was their age. It means learning from how they use pronouns. And it is nominally about helping students (of all kinds of identities) to learn to always look queerly and slightly off center at the world.
Indeed, as queer mentors, it is not up to us to impose a sense of queer relationality upon students or advisees. Rather, it is up to us to listen to our students, allow them to see us doing our work queerly and guide them as they understand the world in a queerly critical way -- in a manner that continually evolves and will no doubt be different from our own generational understanding.
Queerness leads to questioning the status quo. A queer studies education can not only help journalists to question assumed subjectivities and the supposed superiority (and immutability) of certain identity characteristics (like heterosexuality and masculinity) but also to question them. That can lead some queer reporters, such as the Pulitzer and National Lesbian and Gay Journalists Association award winner Ronan Farrow, to effectively unpack sexual harassment. Or to understand that the common thread in American mass shootings isn't being a Muslim, African American or an immigrant, but being a white male -- the very demographic that usually goes underreported because of its alleged neutrality.
Queer journalism can also ask different kinds of questions than gay activism might. For instance, some gay activists might say it's a good thing that U.S. police departments and military armed forces employ LGBTQ soldiers (and, as a matter of employment equality, it is) and stop there. But peering beyond "pinkwashing" and what Jasbir Puar has called homonationalism, queer journalists would also critically ask about and investigate how many queer people are killed by U.S. bombs in other countries and by U.S. police officers domestically.
Queerness doesn't keep us from being objective. It helps us to ask more questions, to dig deeper and look harder -- and that can make for better journalism.
Journalism education isn't just about news reporting. The obsession with "subjectivity" and "objectivity" is often rooted in a desire for news to be balanced (which is still going to be subjective). Yet there is also so much journalism that is blatantly subjective: opinion writing. Documentary filmmaking. Podcast producing. Graphic design. Data journalism. And mediums not yet dreamed of. For these things, journalism students need to be trained in ways to think critically and pointedly subjective, learning about critical race theory, queer theory, identity politics and intersectionality.
In an increasingly mediated world, queer reading practices are important for everyone. What constitutes "media" is ever expanding, and so the tools and urgency of a critical media education should also be expanding. Media is not simply entertainment or news to be consumed. Social media is not even obviously composed of text posted to Twitter, photos posted to Facebook and videos posted to YouTube. An increasing number of life's most basic experiences -- shopping for food, finding people to date, finding people to have sex with, arranging travel in a taxi, consulting with a doctor -- are mediated through a screen. And so critical media education is important for contemporary students to understand how their very lives are being mediated.
Again, queer studies are extremely helpful in this endeavor -- for queer people are often the canary in the coal mine for tech.
Take, for example, BuzzFeed News's investigation of how the gay hookup app Grindr was sharing the HIV status of the people using it with third-party developers earlier this year. As I wrote on Twitter at the time, Grindr "sharing" HIV status opened up people living with HIV to the possibility of prosecution, job loss, harassment or visa denial. A gay-rights frame might see Grindr as a "good" gay company, but queer journalism asks, "What is the sharing of this HIV status doing? Can insurance companies get it? Does HIPPA apply to an app or just to health companies? Can prosecutors (HIV is a crime in many places) get it, or can employers or immigration officers use this information to discriminate?"
And this queer journalism doesn't stop with Grindr, gay people and people living with HIV. It makes us ask, "What other information does tech have about our health? If you've posted about your health on Facebook, does Mark Zuckerberg keep a record of that? Does Google remember what diseases or symptoms you're searching or emailing about? What can these tech giants do with this information? And are they being regulated?"
As authors, readers and viewers of media -- and as our experiences and, increasingly, parts of our consciousness and personhood themselves become mediated -- we need queer studies more than ever.
Bio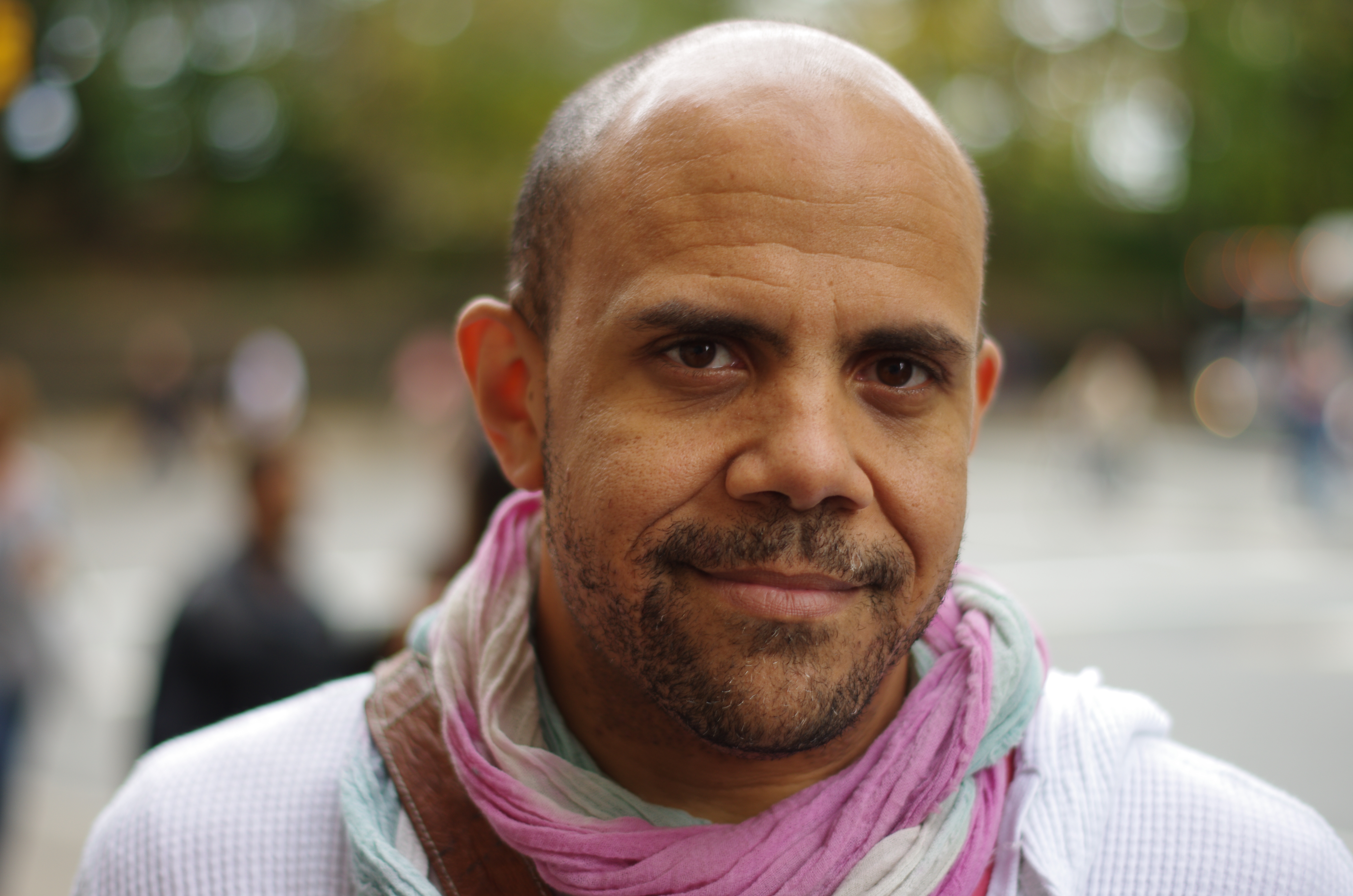 Steven W. Thrasher, a doctoral candidate in American studies at New York University, is a regular contributor to The New York Times, The Guardian, Esquire and BuzzFeed News. In 2019, he will become the inaugural Daniel H. Renberg Chair in social justice journalism and queer studies at Northwestern University's Medill School of Journalism. He tweets @thrasherxy.
Opinions on Inside Higher Ed
Inside Higher Ed's Blog U