You have /5 articles left.
Sign up for a free account or log in.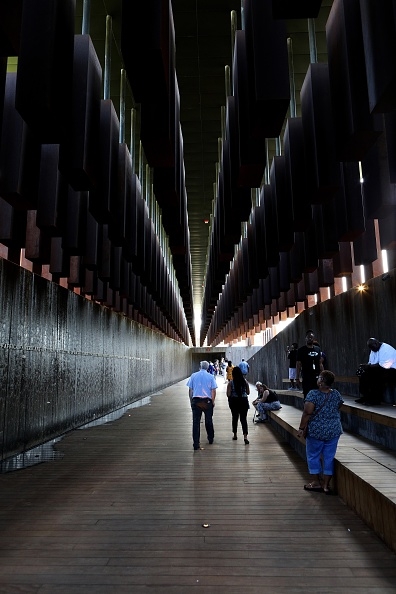 It has been six months since I left my position as provost at Menlo College and began my life as a consultant, speaker and author. I have written numerous blog posts, columns and commentaries, and I have been traveling around the country and the world giving lectures on my research topic: populism, the radical right and immigration. I have explored issues of diversity with university administrators, I briefly ran a nonprofit and I've been courted by several ed-tech start-ups that are interested in my expertise but are still working on getting funding. It has been a busy six months.
In many ways, this was a plunge into the unknown. I knew that I had writing to do and had already been talking to several ed-tech companies about doing work for them, but I wasn't sure how things would play out as I navigated this new world. As I'm sure most consultants experience, plenty of folks would love to have me work for them, but they can't quite pay me yet. I'm already on four nonprofit boards and advise two others, so my volunteer time is rather limited. I have done work for a few companies, and I'm developing my repertoire as I visit universities around the country (and abroad). That has mostly confirmed my initial expectation that a lot of ed-tech companies are looking for ways to work with higher education administrators. And, for their part, a lot of higher education administrators need a better understanding of the software and data offerings that could help them recruit and retain students and faculty members.
Now that I'm no longer tied down as an academic administrator, I have been able to accept more speaking engagements. Interest has grown in my first book, Voting Radical Right in Western Europe and I also have an article on the "Radical Right Gender Gap" that is considered a classic in the field. Given the current political situation, and the growing support for populist parties and candidates around the world, I have had to revisit my original research that I began in the mid-1990s. I have given keynote addresses at conferences in Bath, England, and at University of Alberta in Edmonton, Canada, and I will be attending the Doha Forum in Qatar to discuss populism and social movements. I have also given talks at Emory University, the Georgia Institute of Technology, the University of Alabama, the University of Georgia and the University of Oregon. At those universities, administrators have asked me to meet with them to discuss ways to incorporate diversity in hiring and how to use technology and data to improve outcomes. My administrative expertise has been especially useful in discussing strategies for recruiting and retaining students and faculty members from diverse backgrounds -- a critical issue as colleges and universities in most of the country are becoming more diverse and admitting more first-generation students.
The biggest change for me has been in my writing productivity. (See my media page for links.) I finished a textbook manuscript that had been languishing for a couple of years, and I have been trying to write at least one column or blog post per week. It has been very freeing to be able to write for a broad audience and not be limited by the constraints in writing for political science journals. My research and opinions are reaching a much broader audience, and I'm learning to write in a way that avoids the jargon and complexity that has marked my books and articles that got me to the level of full professor. I appreciate having the time to develop my interests in current political topics such as racism in electoral discourses and voter suppression.
During my visit to Georgia and Alabama, I visited a number of historic civil rights sites, including the Martin Luther King Center in Atlanta, 16th Street Baptist Church in Birmingham and the National Memorial for Peace and Justice (a.k.a. the Lynching Memorial) in Montgomery. I had been wanting to visit the memorial since I heard of its opening last April; I'm working on a book on the roots of racism and felt a visit would be helpful for my research.
I went, not knowing that I would find a personal connection. My mother grew up in Opelousas, La., which is part of St. Landry Parish. As I approached the pillar with the names from my mother's home parish, my trepidation grew. What if I found the name of a relative on the pillar?
My fears were confirmed as I read the list of names and saw Julian Stelly -- my mother's maiden name was Stelly. As the family genealogist, it didn't take me long to find that he was a distant relative, but I was also drawn into more research on the town where my mother had been raised. I found out about the Opelousas Massacre, when 200 to 300 black inhabitants were killed in an effort to keep blacks from voting during Reconstruction. Learning of that history has helped me to develop a second book project, and I hope to learn more as I connect the violence of the past to issues of voter suppression in the recent midterm election.
My overall assessment of my time out of academe has been very positive. I have gained some invaluable experience over the last few months that will help me with future consulting gigs, and I'm happy with the direction of my writing and research. I have been able to take more time for exercise and to be with my kids, particularly my high school senior, as he is working on college applications.
I have also been able to reflect on issues of diversity and inclusion in higher education and politics and become more active in pushing for change, particularly within my discipline of political science. Although I have officially left academe, I will never truly be away from it. I will continue to do work that is relevant for political science and academic administration, and I am proud of the fact that I have been able to write pieces that contribute to public policy debates. As issues like immigration and populism continue to make headlines, I am glad that I am in a position to use my expertise and distinct experiences beyond the ivory tower.
For those who are considering leaving academe, I'm happy to share my experiences, and I continue to mentor former students who are dealing with a tough job market and issues around work-life balance. One of the main reasons I wanted to get out of academe was to have more control over where I live. It has been important to me to be able to stay in a city that keeps me close to family and where my kids can get a great public education and in a state with great public colleges.
We don't always have options in academe, and many of us have to make tough decisions when considering the careers of spouses and stability for kids. But I can attest that the post-ac life is a viable one, and many resources are available -- including Karen Kelsky at The Professor Is In and Gradhacker -- for those of you who are considering it. It can be scary, but with some hard work and tapping into areas of expertise, it can be a rewarding change.