You have /5 articles left.
Sign up for a free account or log in.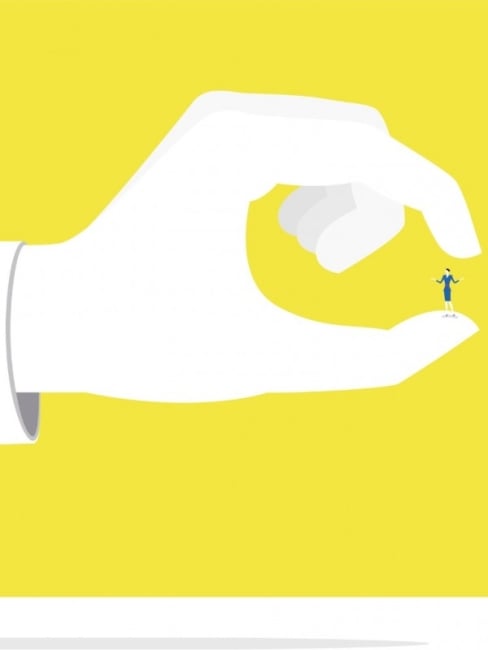 When I give a mock interview to a student, I occasionally ask the classic question that still pops up in interviews in various forms: "What is your greatest strength?" The answer that students give usually starts off sounding something like this: "Um … well …I think my greatest strength is …"
This hesitant, uncertain beginning doesn't really fill the listener with much confidence, especially when the pauses are long. If I ask the related "What is your greatest weakness?" question (still common in interviews in a range of different career fields), the answer I get is noticeably differently. It's usually without any of the pauses heard in the previous answer and goes something like this: "Well, one of my weaknesses is [weakness that sometimes is the strength they just talked about in the other answer], and I also have a hard time [second weakness], and also [third weakness] …"
Students and postdocs are far more comfortable talking about their weaknesses than their strengths. We can debate the usefulness of these particular interview questions, but they do illustrate a general lack of confidence that some students and postdocs have in their own abilities -- or at least the lack of practice they have in communicating their abilities to others.
Perhaps this is common at all levels of education. But I will discuss below certain aspects of higher education that increase the likelihood that people are not comfortable highlighting what they are good at doing. This hesitation and reluctance to talk positively about one's strengths can be a significant issue when applying and interviewing for jobs.
Knowledge and Expertise
I teach an online master's degree course about animal behavior and welfare at Hunter College. This year as part of my online course, I combined one of my career-focused workshops on networking that I normally give at the University of Pennsylvania with the animal welfare topics we are discussing. The outcome was an exciting, chimeric lecture that covered networking strategies my students can use to connect with welfare experts in the field from whom they can learn more about the course's topics.
It was fun to do, because it combined the two aspects of my professional identify into one cohesive whole, albeit for one lecture. As part of the online discussion forum for this lecture, I asked the students to think about how they might describe themselves as part of their introduction and elevator pitch. And I gave them a series of questions to answer as a way to explore the positive aspects of their professional identity:
Thinking about the knowledge you have, what are you an expert in?
Thinking about your skills, what are you an expert in doing?
What makes you stand out from others like you in a positive way?
What positive words do others use to describe you?
Why do people seek you out when they need help?
How can people benefit from working with you?
Of all the questions, the first one seemed to cause the most trouble. Here are five examples of the responses I received:
I don't think I'm an expert in anything yet.
I wouldn't say I'm an expert in anything, but …
I don't believe I am an expert in anything, although …
I don't think I am an expert at anything, however …
Many of the people in my life would consider me an expert in animals and their behavior. This is nowhere near the case.
It is true that it is impossible to be all knowing in any research field. New discoveries are always happening. New, fascinating papers are always being published -- many remain unread because there's simply not enough time in the day. Given all that, no one can ever be an expert in anything. Let's take a closer look at one definition of the word expert: "a person who has a comprehensive and authoritative knowledge of or skill in a particular area." Since no one can have all knowledge, even students can have sufficient knowledge in a field to be experts in it if they can also share that knowledge confidently enough. (It's how I might define authoritative.)
In fact, no matter what your research is on, if you have been focusing on it for a few years, you will be an expert in not only the topic but also the methodologies used to study it. You will also have expertise in understanding the broader field of your topic: what other research people are conducting about it and who those people are, what questions remain unanswered, where the best source of information for your topic area can be found, which ideas are controversial, and so forth. The fact that some people may have more knowledge or experience doesn't actually make you less of an expert.
After the "but," "although" and "however" in responses No. 2, No. 3, and No. 4 above, my Hunter students did actually share their expertise -- but only after saying that they didn't have any! The phrasing of response No. 2 is interesting, because if you don't highlight your own abilities, then who will? Your reference writers will, but in between the long periods of time applying for a job when someone might read a formal reference letter, you should take responsibility for advocating for yourself.
And when other people do talk up your expertise (see response No. 5 above), then definitely build this into a professional narrative, because it can become part of your professional brand. What people say about you can give others a positive impression of you -- that is, as long as you don't deny it and can illustrate these skills in action as you are telling stories about your experiences.
Critical Feedback and Positive Reinforcement
Another common attribute of doing research in a higher education setting is that most of the feedback you get will be critical. Now, critical doesn't mean negative, but it certainly doesn't mean positive, either. Professors, mentors, book and journal editors, and random scholars at conferences are always more than happy to tell you where your research falls short, what you have failed to looked at, and why your argument is wrong. What is generally missing is a plentiful supply of positive reinforcement for all the things you got right about your research approach.
In animal training terms, a reinforcer is something that increases the likelihood that a behavior is performed more frequently. A positive reinforcer is something that animals are motivated to work for. If you want your dog to shake your hand with its paw, then giving it a yummy treat as soon as it lifts its paw will help it make an association between paw lifting and treats. Your dog will lift its paw more frequently if it knows treats may be coming, and you can use this to shape its behavior by reinforcing only the movements you are seeking.
In terms of academic research, few students receive a plentiful supply of positive reinforcement during the course of their daily research, and rarely are specific skills highlighted. Advisers and principal investigators should always be encouraged to do that more often. But students and postdocs can also seek to put their skills into practice in situations outside their academic research where positive reinforcement is more likely.
For example, if you set up a departmental panel of alumni to talk about their post-Ph.D. experiences, the panelists will probably express their gratitude to you for having the opportunity to share their advice. Attendees who found it helpful will thank you for organizing the event. You are demonstrating relationship-building, event-organizing and project-management skills that the positive feedback you are receiving will reinforce. The more these types of skills are strengthened and applauded through your involvement with a student or postdoc group, volunteering projects or other side gigs you may be working on, the more you will actually believe that you have them -- and the more natural it will seem to you when you talk about them.
People worry that by highlighting what they are good at they will come off as bragging, self-important individuals. The way to avoid that becoming a reality is to practice telling stories about your skills rather than just saying that you have them. If you wanted someone to know you have good leadership skills, then simply announcing that you are a great leader is really not going to sound very convincing. But if you tell a story about a time when you used your leadership skills, the challenge you faced and what you did to overcome it, then you help people to experience your skills in a more meaningful way. If you also reflect on what you found enjoyable about the experience you had and what you learned from it, then you will find that people will begin to form an image of you in their own minds where your skills are prominently defined -- not because you told them you have these skills, but because you depicted them in action.
Don't let the sometimes cold, harsh academic environment make you doubt you have marketable skills for a wide range of career paths. You really do have them. You can certainly develop them further, but you must take every opportunity to practice talking about them to others. The more you do, the more they will become a natural part of your professional identity.