You have /5 articles left.
Sign up for a free account or log in.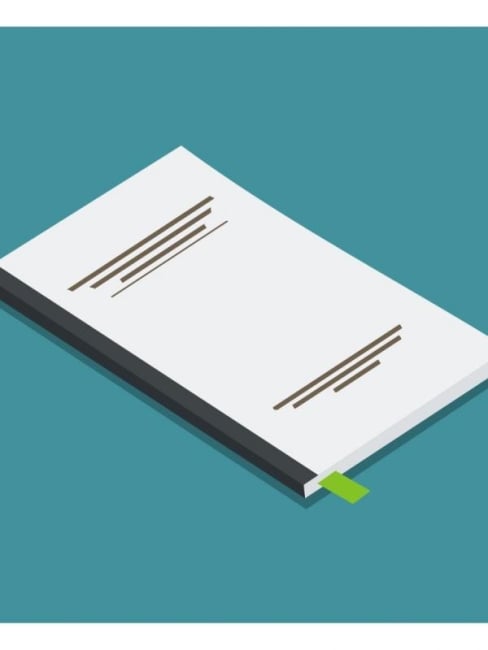 Istockphoto.com/supirloko89
Students take about eight years to complete a doctoral degree -- twice the time of a bachelor's degree. Also, the average age of a doctoral student is 33. Many doctoral students work full-time and have families and outside responsibilities than can make completing a dissertation an impossible task. In fact, almost half of all doctoral students complete their course work but not their dissertation.
This article explains how to avoid the dreaded doctoral degree attrition -- by being your own manager, surrounding yourself with wise people, developing a professional relationship with your chair and creating good habits. You can increase your odds of finishing your dissertation by following these four steps.
No. 1. Practice time management, be organized and meet deadlines. Time management is essential. Make two-week deadlines for every part of the dissertation process, including reading, writing, edits and meetings. Set your own goals for dates on writing your proposal, defending your proposal, seeking IRB approval, conducting your research, conducting your analysis, writing chapters and preparing for your defense. Create deadlines for each week and always stick to them.
Once you start dissertating, don't spend fewer than 10 hours a week researching, writing, editing and repeat. Schedule this time in. Dissertating now becomes your priority and routine. Cut out extra noise in your life. Trying to be a rock star at work, doing PTA work for your kids or committee work, teaching extra courses, taking lunch breaks, working out and sleeping all need to get cut out of your life. I'm kidding … OK, only a little. Make your dissertation a priority to be done in a year. Dragging this out even longer will make you feel like you are scratching your nails on a chalkboard.
Organize a folder on your cloud drive that has subfolders for chapters, presentations, tables, figures, meeting notes and example dissertations. You might create at least five drafts of every chapter, so this will help keep you organized.
Know your graduate school's deadlines. There is the defense notification deadline, the abstract deadline, the application to graduate deadline, commencement RSVP, regalia purchases at the bookstore deadline, the defense deadline, submission of dissertation for formatting review and the defer commencement walk deadline (optional). Oh, and you need to complete forms for all these deadlines. Knowing all this information -- and your faculty or staff liaisons in the graduate school and your college -- is important. It is not your chair's job to remind you.
No. 2. Surround yourself with wise and supportive people. Get your life partner on board with you. Let your partner read this article and let them say to you, "I love you, I support you, I'm right here to help you to the finish line." Then specifically outline what you need from your partner. I told my husband to do all the dishes, take out all the trash, take our son to school, grocery shop every Saturday (I wrote the list), help me prepare meals on Sundays and let me shower once a day in peace. I also let him know I'd need to write on some Sundays, so he'd better prepare for life as a single dad. You need a "unicorn partner," so turn yours into one for a year.
Second to your life partner, get your boss on board with you. I told my boss I was ready to finish and asked him to give me one working day a week to complete my dissertation. He agreed, and I promised him I would always put work first, use lunch breaks if needed and come in to work early.
Before bothering your chair with questions, first ask other sources -- such as your other doctoral candidate friends or your graduate school writing center -- and research answers online. Also ask your doctoral friends for their favorite statistical analysis books. This will help you with references for your methodology chapter.
Hire a tutor if you are deficient in one area, like statistics, before bothering your chair with endless minor questions. It's not their job to teach or reteach you statistics. For example, I hired a graduate student that knew STATA statistical software and paid him $400 cash for 16 hours of consulting. We met for four hours every Friday for a month.
Also, get help editing the final draft. Hire a professional editor if needed. In addition, have a staff member in the graduate school writing center help you. After staring at this document for more than a year, you are bound to make a few extra spaces, forget a comma or spell "from" as "form." Get it perfect, and get it right … just one last time.
Read/skim at least 10 different dissertations using the methodology you like -- whether quantitative, qualitative or mixed methods. Then pick your top three favorites. Do not plagiarize, but use the structure of your favorite dissertations as a guide for your own. This isn't rocket science -- don't reinvent the wheel.
Finally, attend a dissertation proposal and defense. That will help you see the room, prepare you for what you need to bring, help you understand the flow of the process and help ease your fears.
No. 3. Develop a professional relationship with your chair. Understand your department chair has a research agenda, courses to teach, service committees to deal with and a plethora of other dissertating students just like you. You are a small part of their life. Don't take advantage of this, because you will wear them out for future students.
Have a solid conversation with your chair at least once a year, either face-to-face or on Skype. Get your check-ins with your chair down to every two weeks and make good use of their time and expertise for the 20 minutes you have their attention. Remember, meetings with your chair are effective by phone or online. Learn Zoom and Skype for Business.
When your chair says, "You might want to …," "investigate …," "maybe I suggest …," know that isn't really an invitation to intellectually debate. Don't argue -- rather, write down what they have to say, and go do it. At this point, your chair has listened to you and is giving you words of wisdom, not merely making suggestions. Take notes in every meeting with every committee member, then come back to your desk and type out your notes. This information is crucial to how you will prepare for your defense.
No. 4. Create excellent dissertation habits. Before you solidify your topic, you need to research. Don't bore your chair with endless conversations about what you could research. Simply present your chair with three ideas, and then let your chair pick one.
Save research articles on Mendeley or a system that works for you. I eventually printed out my 100-plus sources and put them in binders alphabetically.
The next step is to write an annotated bibliography of at least 30 peer-reviewed articles. Create at least three headings of general topics you are going to talk about. Then write a draft of your literature review. Present this to your chair and ask them about theories to use. Then go with the suggestions you receive and just start writing.
Take care of yourself physically, emotionally, mentally and spiritually. Close the door to social media to simplify your life. Write when it's a good time of day for you. Carry a notebook and pen to write things down, as you will start obsessing over your dissertation.
Know your APA manual; keep it close. Refer to it often. Also, keep the book Complete Your Dissertation or Thesis in Two Semesters or Less with you at all times. Read it often.
When presenting your proposal and your defense presentation, practice out loud at least five times. Type out what you will say in the notes section of your PowerPoint. Ask a recently graduated professor whom you respect for a copy of their PowerPoint, and use it as a template.
No single piece of advice will help you complete your dissertation, but these suggestions may help. Know that, in the end, completing your dissertation is worth it. You may finally feel like you have a seat at the table, and others finally listen to your wisdom and insight. A raise and promotion may even come your way. Good luck.