You have /5 articles left.
Sign up for a free account or log in.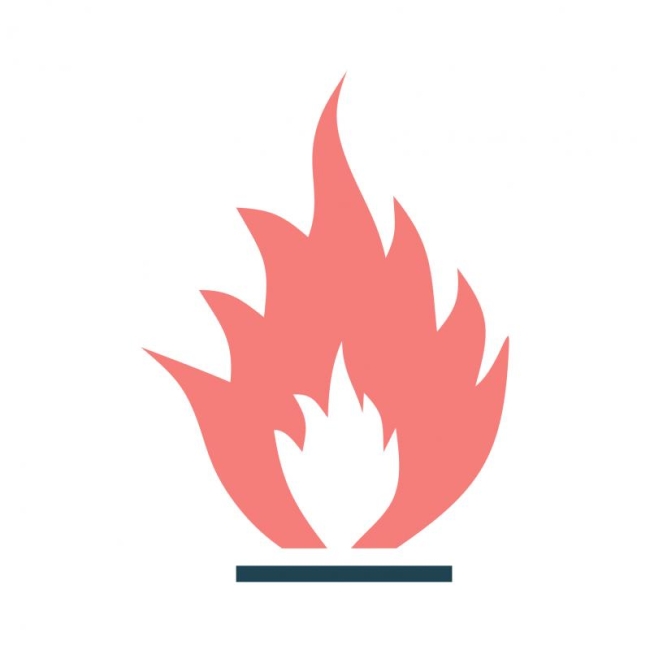 Vectorios2016/digitalvision vactors/getty images
My students are often both apprehensive and excited about the future. Some worry how they will earn a living, but they are also committed to living their values, maintaining social connections and achieving simple happiness.
In response, I'm experimenting with career discernment in the classroom, beginning with graduate students. My original goal was to counter the misimpression that degrees in the humanities are impractical, but it turns out that discussing life choices in an academic space has more profound results. Engaging students' hopes and concerns created a campfire-type interaction with moments that felt close to epiphany.
When the American Academy of Arts and Sciences surveyed attitudes toward the humanities in 2019, it confirmed that the public understands -- at some level -- the practical value of the humanities on the job and the larger role the humanities play in meaningful lives. Americans know that skills in communication and qualitative analysis improve their performance at work, and they spend considerable time reading books, watching documentaries and participating in other public programming related to the humanities.
Yet even professors and practitioners struggle to articulate the significance of what we do. The survey suggests the value of fostering an appreciation of the humanities that is visceral and intellectual. We can show, as well as tell, why they matter. In-class career discernment is one strategy.
So far, I have piloted my plan in a graduate class of seven students. In the graduate context, my efforts dovetail with career diversity initiatives. Marquette's history department offers alternative assistantships, and the university recently joined the Humanities Without Walls consortium, which, among other things, facilitates optional career workshops for graduate students. Professors complement such work in powerful ways when they bring career planning into the classroom.
I took 30 to 45 minutes of class time each week for students to complete and then discuss a career discernment exercise. The exercises would not surprise anyone who has read any career guide, but I leaned heavily on one in particular: Bill Burnett and Dave Evans's Designing Your Life. Burnett and Evans emphasize that most college graduates do not enter careers directly related to their majors and that job advertisements are not a reliable route to fulfilling positions. They propose a design approach that is particularly useful to students who are not pursuing vocational degrees. "Life design" requires embracing the process of imagining possibilities, "prototyping" them and "failing forward" into new opportunities.
In my classes, students began the semester by writing short "worldview" statements about the purpose of life and "workview" statements on where paid employment fits in. We took a detour into mental health to brainstorm what faculty members could do to make the university less stressful. We used Burnett and Evans's strategies for tracking engagement and energy in everyday activities ("catch yourself in the act of having a good time") and diagrammed and evaluated possible five-year plans in light of the results.
Students also identified someone with whom they could conduct an informational interview for insight into a particular career or organization. We tackled the limitations of the traditional job search before exploring other possibilities. Reflecting on examples from our own experiences, we tried to recast "failures" as growth opportunities. Finally, we talked about mentors and allies and imagined a community of support.
Blending Research, Experience and Emotion
Each session was reasonably simple. For informational interviews, as one example, I briefly introduced the idea of short, low-stakes chats with people who do interesting work. We rolled our eyes a bit at Burnett and Evans's terminology ("life design interviews"), but I shared the authors' point that these interactions allow us to gather information and connect professionally without the pressure of interviewing for a position. The interviews might occasionally lead to job offers, and they always increase your knowledge and network.
The activity itself took five to 10 minutes, as the students conducted internet searches to find people whom they might want to approach. When the time elapsed, the students could share their proposed interviewees or just participate in an informal exchange. They made suggestions to each other based on people they already knew, while I pointed out that various faculty and other members of the university community could facilitate introductions. We discussed using their status as students and their scholarly expertise to connect with strangers.
The discussions were always more important than the activities themselves. In conversation, we drew meaning from potentially gimmicky exercises and compared our values and priorities. (We learned you can roll your eyes at self-help literature and still glean significant insight from it.) Instead of demanding that students disclose personal information, I asked them to share what they learned from doing the activity. Many chose to be quite personal, but they also reached larger conclusions and supported each other.
It was in discussion that I connected career discernment with class material, showing how content knowledge and the skills of analysis, research, writing and oral communication appear outside the classroom. We talked about how we experience intellectual stimulation and confront big questions in other parts of our lives. In an area I plan to expand, we considered the inequities that shape whether individuals can carry out the sorts of plans Burnett and Evans propose. Our readings in United States' history -- the main subject of the class -- were particularly useful in that regard.
The process of career discernment exceeded my expectations in blending reason, experience and emotion to foster a holistic appreciation of the humanities. I had an exceptional group of students who encouraged each other and educated me, yet I believe that the idea itself is transferable to many different types of courses and students.
I will have to adjust my plans for undergraduate classes, but career discernment could be even more valuable there. The trick will be to balance the benefits of small-group interaction against my desire to guide discussion. If I can pull it off, freshman classes filled with majors from around the university offer a perfect chance to influence how students conceive of the purpose of a degree -- and to convince them that the humanities are part of the good life.