You have /5 articles left.
Sign up for a free account or log in.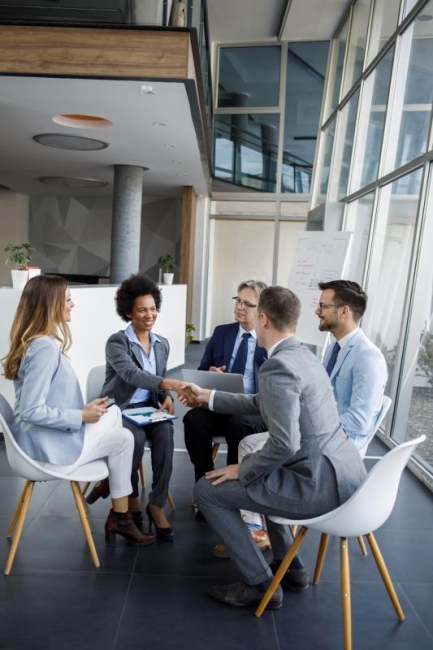 EmirMemedovski/E+/Getty images
Since the murders of George Floyd, Breonna Taylor and Ahmaud Arbery, followed by ensuing protests, antiracism has assumed a more prominent role in public discourse. This debate, which is not new but only newly popular, implicates institutions and individuals alike, including universities and the educators they employ.
At the University of Southern California, organization around antiracism, and specifically antiracist pedagogy, has emerged through multiple avenues, including a small cohort of doctoral students. Concerned about the resurgence of alt-right and nationalist agitation after the 2016 presidential election, those students planned and led a forum for exchanging ideas on their varied approaches to antiracist pedagogy. By recounting the successes and shortcomings of the subsequent multiyear development of this exchange, we will advance a bottom-up model for antiracist work among university professionals.
In that initial forum, some contributors suggested approaches that focused on the dismantling of white supremacy while others emphasized intersectional analysis of race, class, gender and sexuality. Informed by participants' identities and experiences as early-career academics, the conversation acknowledged the need for changes to university policy and curriculum while deliberately centering antiracist pedagogy as a practice available to any educator willing to engage it.
After the forum, doctoral students also partnered with university librarians to create a library guide with short synopses of texts such James Baldwin's "A Talk to Teachers," Kimberlé Crenshaw's "Mapping the Margins: Intersectionality, Identity Politics, and Violence Against Women of Color," and Robin DiAngelo's White Fragility. The following academic year, 2018-19, the group aimed to increase cross-departmental collaboration by hosting community discussions that broached topics such as diversity, allyship and structural racism.
As early group participants who helped secure funding for the community discussions through a USC Libraries Dean's Challenge grant, we first thought about starting a reading group, as many other institutions and departments have done. But we wanted to make the barrier to joining the conversation as low as possible because, as far as we could tell, this type of conversation was not commonly accessible across our university. Aiming to create an entry point into key concepts while still inviting analytical reflection, each discussion facilitator read deeply about, or drew on previous knowledge of, a given topic. All topics were framed as specific but open questions, such as "What is authentic allyship and does it really exist?" After presenting ideas from thinkers who have attempted to answer the relevant question, facilitators then introduced a series of discussion prompts for small group exchange.
Using this format, facilitators located expertise in the readings and research they engaged, not themselves. In the discussion about allyship, for example, references ranged from books like Racial Battle Fatigue in Higher Education to activist organizations like Indigenous Action Media. Rather than provide easy definitions or detailed checklists, a research-based approach also helped facilitate informed and nuanced reflection among colleagues.
Publicity for discussions invited "learning, new, and seasoned teachers of all kinds who want to make their classrooms not only safe but also just" to participate, and a range of faculty members, doctoral students and teaching assistants attended each meeting. In a group that convenes regularly over time, discussion norms are often developed and reinforced by the group in its initial meeting. Because our attendance varied, we instead built this process into each event separately. When participants RSVP'd for a discussion, they were asked to suggest discussion guidelines or conversational norms in order to create a space where they would feel comfortable listening and speaking. They were then required to check a box next to the statement "By attending, I agree to abide by norms set by the attendees of this discussion."
At the beginning of each discussion, the facilitator presented the norms suggested by attendees, and everyone again agreed to them before continuing with the discussion. Common norms included using "I" statements, avoiding ad hominem arguments and practicing active listening. Such norms seemed to minimize, but unfortunately not eliminate, inappropriate behavior, as one facilitator did experience heckling from an uninvited undergraduate attendee. In our experience, limiting discussions to university professionals with teaching responsibilities was most effective for ensuring collaborative and productive exchange.
We planned out the topics of each discussion at the beginning of the year so as not to overlap either too much or not enough; however, facilitators chose the specific questions for their discussion according to their interest and field of work. During the 2018-19 academic year, we discussed:
What is antiracist pedagogy in the age of diversity?
What is authentic allyship and does it really exist?
How can teachers encourage and value diverse knowledge?
How can we acknowledge and work to change racist structures of academia in the classroom?
What do we do about racist texts in an antiracist classroom?
Drawing on research and experience to address those prompts, participants troubleshot classroom challenges, workshopped assignment ideas and exchanged suggestions and doubts in equal parts. For example, we contemplated bell hooks's notion of "education as the practice of freedom," reflected on representation in traditional and digital publishing, and brainstormed ways of soliciting both personal and analytical critique in writing prompts. Because we didn't require regular attendance and each discussion theme attracted different participants, the group dynamic was ever-changing. This, along with our discussion norms and frequent breaking into smaller groups, prevented any one voice, topic or conversation pattern from dominating.
At each community discussion, a member of the group took notes on the conversation, and the slides and notes were posted to our website soon after. We hoped that posting anonymous discussion notes made the barrier to engagement even lower, as it allowed people to engage asynchronously and to catch up before the next discussion.
Six Guidelines
At the end of the 2018-19 academic year, we met to discuss how to move forward. While the community discussions were successful in creating an opt-in learning community of educators who identified as nonexperts in antiracist pedagogy and were willing to engage in meaningful and impactful conversation, we wanted to both deepen and widen the scope of our influence. To connect with students more deeply, we designed a quantitative and qualitative study inquiring into undergraduates' opinions about best practices for antiracist pedagogy at our university. As we continue to seek adequate funding for this project, we maintain that such student feedback will help ensure the practical relevance and efficacy of our work.
To connect with colleagues more widely, many of our members also have begun leading conversations within their respective departments as part of graduate seminars, staff training and pedagogical workshops. Additionally, we have continued to maintain the research guide, the online views of which have skyrocketed since conversations about antiracism exploded into the mainstream in mid-2020.
As interest in antiracist pedagogy surges across multiple institutions, often resulting in associated demands for quick fixes, we would like to offer some guidelines for initiating a university group committed to long-term, sustainable change. They are as follows:
Incorporate antiracist pedagogy discussions into pre-existing frameworks. We offered free on-campus lunches during our community discussions, but if remote work continues to be the new normal at your institution, consider initiating an online group at lunchtime, when people are probably eating from home. Alternatively, consider incorporating antiracist pedagogy discussions into already established, and often mandatory, department meetings.
Be prepared to wrestle with external demands for expertise and concrete takeaways. Diversity as a university brand is often prescriptive; it trades in numbers, rules and predetermined outcomes. In contrast, we approach antiracist pedagogy as an ongoing practice of questioning and honing our own teaching philosophies so that new classroom practices can emerge naturally and authentically. This approach is part and parcel of our advocacy.
Think creatively when it comes to establishing partnerships and organizing groups. At first, we thought institutional offices and training centers on the campus would be ideal partners for us, but ultimately our best conversations and partnerships came from people who also identified as nonexperts -- such as writing program faculty, librarians and graduate students. When pedagogical experts were also present, the dynamic changed. We recommend breaking large groups into small groups, and small groups into even smaller groups, so that people with similar levels of expertise can talk freely with each other.
Acknowledge the realities of people's abilities to create change. Many instructors who participated in the discussions were adjunct faculty or teaching sections of a course where the syllabus was predetermined. While large structural change is an ultimate goal, this group specifically encouraged members to put energy into what they had the ability to change, such as framing classroom discussions, how they interacted with students or establishing classroom norms and community.
Start from shared pedagogical concepts and keep the focus there. People in our discussions were coming from vastly different knowledge bases about antiracist pedagogy and related concepts. We chose readings that we felt could be accessed by people lacking experience with the topic, while still offering growth for people with a lot of knowledge. Anchoring our discussion in a particular argument or set of principles -- for example, safe/brave spaces or individualized instruction -- also helped focus our conversations without leading to despair or circular discussions.
Be careful of re-establishing the very hierarchies you're trying to dismantle. The university is a hierarchical institution built around the student/professor or novice/expert divide. To avoid that divide in community discussions, we recommend having participants collectively establish discussion norms each time. In our experience, such norms prevent any one person, or type of person, from dominating the conversation, including the facilitator.
As colleges and universities respond to ongoing demands for antiracist efforts through largely administrative changes, we maintain the equal importance of a bottom-up approach. Instead of assigning individuals, and particularly people of color, with the responsibility of reinventing whole systems, antiracist pedagogy groups can help address racism as a community issue in need of an equally communal solution.