The Exclusivity of Inclusive Excellence
Andrea Y. Simpson reflects on how the phrase, as interpreted at so many institutions, can undermine the goals of diversity and inclusivity, as well as limit the scope of first-rate scholarship.
Many institutions of higher learning are using phrases such as "making inclusivity excellent" or "making excellence inclusive." What do we mean by "excellence" or "inclusivity"?
In a study of the usefulness of "excellence" rhetoric, Samuel Moore, Cameron Neylon, Martin Paul Eve, Daniel Paul O'Donnell and Damian Pattinson found that "the performance of excellence is completely at odds with the qualities of good research." They contend that that such rhetoric is destructive and subverts worthy research and new knowledge. Here, I am reflecting on how a similar focus on "excellence," as it is interpreted at so many institutions, can also undermine the goals of diversity and inclusivity, as well as limit the scope of first-rate scholarship.
Most institutions define excellence in candidates for the professoriate using the status of the candidate's graduate program, publications, teaching evaluations (if available) and letters of recommendation. If the recommender(s) are luminaries in the discipline, they boost your bona fides. What is inclusivity? It prioritizes building a campus community with various races, ethnicities, gender identities and research interests who are part of college and university life at all levels.
The phrase "inclusive excellence" conveys that if an institution consciously welcomes students and faculty of different races, ethnicities and socioeconomic strata, it will not sacrifice "standards." That appears reasonable. We all want an excellent education provided by excellent instructors. However, "excellence" is too often a code word for upholding the status quo and eliminating all those (ideas and people) that disrupt it.
On the surface, seeking "excellence" sounds like a fair and well-intentioned pursuit. However, it does not do the work of diversifying a set of values and ways of thinking in academia. Instead, it often reinforces the double standard that those of us invested in equity and fair play seek to destroy. The word "excellent," in all its forms, frequently supports one of the axioms of critical race theory: institutions often do not adopt policies that promote equity and fair play unless they benefit whites. Moreover, "making inclusivity excellent" as a phrase or slogan is increasingly so ubiquitous that it has more or less become meaningless.
Using the traditional and mainstream industry standards, we can all agree on the status of various university graduate programs. Ivy League institutions and those with outstanding research records are "excellent." Scholars with numerous publications and accolades are "excellent" and more than qualified to judge "excellent" candidates.
In contrast, "inclusivity" is measured by the number of minority students and faculty members recruited and retained. We count minorities using self-identification. The truth is that one can be classified African American but not be at all familiar with the culture, history or folkways of the group with which one is legally identified. Meanwhile, the status of the university from which candidates for faculty positions graduate influences outcomes. The scholars who write recommendations from high-status institutions influence outcomes. Both may distract us from the quality of work done by candidates. Our challenge is to consider institutional and recommender status, along with identity, with the same scrutiny we bring to research assessment. Each metric has built-in biases. For instance, many excellent institutions exist outside of the Ivy League circle, and many excellent candidates emerge out of non–Ivy League institutions.
We can apply "excellence" and its iterations to anything. However, when applied to diversity and inclusivity efforts, its ambiguity is part of the problem. Established and widely known experts act as gatekeepers and define excellence in any field. Such experts usually populate the mainstream of the area of study, and they are rarely those who challenge accepted paradigms. In contrast, those who challenge the paradigms are often marginalized, working on the outskirts of their fields and encountering hostile work and research conditions.
What's more, a diversity of ideas should not be confused with "viewpoint diversity." The claim that universities are leaning entirely left is based on the notion that the lack of libertarians or conservatives in the professoriate means that the viewpoints of people in those groups is not represented. However, as do many scholars, my practice is to include all ideologies—conservative, libertarian, liberal and radical—in my pedagogy. Ideological bent or partisanship are not proxies for minority groups, or "outsiders." We cannot recruit underrepresented groups for a diverse campus while denying that group membership matters. And by focusing on ideology, we automatically eliminate members of minority groups who are more likely to identify as Democrats or consider themselves liberal. But personal partisan identification does not automatically translate to the indoctrination of students.
When candidates for faculty positions look, speak and act "professorial" and work in established areas of their discipline, they are more likely to be judged as qualified. There are also respectability politics and professionalism—both raced and gendered—that minoritized candidates are judged on as de facto requirements for membership into this "excellence" club. Just this past week, Ilya Shapiro, tapped for the executive directorship of the Georgetown Center for the Constitution, resigned following an investigation into a tweet in which he suggested that Joe Biden would make a "lesser Black" choice for the U.S. Supreme Court—a choice that eventually resulted in the confirmation of Judge Ketanji Brown Jackson.
The association of Black identity and incompetency is a deeply imbedded bias. The judges of what is "excellent" are usually part of the majority population of the professoriate: they are white males and produce "new" knowledge within the field's constraints. In other words, they often simply test established theories and solidify the findings. We discriminate as we struggle to end discrimination.
Under the banner of "inclusive excellence," institutions are reassuring constituents that they are not lowering standards while seeking minority faculty. In an analysis of discourses at 20 institutions of higher education, Susan VanDeventer Iverson found that the following phrases frequently appear when referencing recruitment efforts: "high-achieving," "high profile," "talented" and "scholarly distinction." Aside from the semantic problems with the slogan— we cannot make "inclusivity" or "excellence" do anything—these are just words. They reflect the institution's intention, but they also demonstrate how easy it is to reify established notions that diversity implies that the institution is willing to "settle" for mediocrity.
Post–George Floyd and Failed Promises
After police officer Derek Chauvin murdered George Floyd, colleges and universities all over the country responded with a variety of initiatives to demonstrate a commitment to racial justice. Institutions renamed buildings carrying the names of enslavers or avowed racists. Some removed Confederate statues and established diversity initiatives. (See, for example, "How George Floyd's Death Changed College Campuses.")
For many colleges and universities, however, such efforts did not bring about much change in the campus climate. At many institutions, the biggest challenge remains inclusivity or belonging. How can institutions refocus their efforts on eliminating the isolation of minority groups, including international students?
When we concentrate only on hiring and admissions, we are not addressing the core of the problem, which is a combination of othering and isolation. How much interaction is there between Black students and the majority at most predominantly white institutions? According to Amanda Eakins and Sheldon Eakins at Idaho State, not very much. Minority students are more likely to stay involved with the university and become possible donors if they see themselves as part of its legacy. The identity of the university, or its brand, is strengthened by eliminating the outsider status of Black and other minority faculty and students.
We justify diversity and inclusivity efforts by citing how beneficial it is to all students if they learn from other people who are different from themselves. How can we make our aspirations of an inclusive campus real? We can do better by minding the gap between recruitment and retention and acknowledging our shortcomings. As is, "making inclusivity excellent" means it is easier to exclude qualified minority applicants because it is conveniently ambiguous.
We who do this work are committed to developing strategies that come from a clear vision of what we mean by inclusion as we create authentically diverse institutions. For example, it might be more accurate to use the following phrases as our watchwords:
"A community in pursuit of knowledge through diversity and inclusivity"
"Advancing new knowledge through diversity and inclusivity"
"Exemplary scholarship through diversity and inclusivity"
The difference in the words above and "making inclusivity excellent" or "making excellence inclusive" is that there is no implication that we have to "make" sure we are excellent, especially if we plan to be diverse. There is no separation. Diversity and inclusivity are imbued with excellence as we solve problems, sort out the ethical questions of the day and create a more productive society.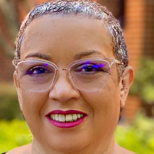 Andrea Y. Simpson is the associate dean of thriving, inclusivity, diversity and equity in the School of Arts and Sciences at the University of Richmond. She is also an associate professor in the department of political science. Simpson has expertise in the politics of race, environmental justice, intersectionality and social movements. The race, ethnicity and politics section of the American Political Science Association named her first book, The Tie That Binds (New York University Press, 1998), the Best Book of 1998 on Racial Identity. In 2009, the women's caucus of the American Political Science Association awarded her the Woman of Color Professional Achievement Award.
You may also be interested in...
Today's News from Inside Higher Ed
Inside Higher Ed's Quick Takes