You have /5 articles left.
Sign up for a free account or log in.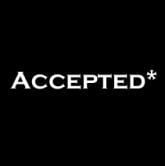 Just over two years ago, George Floyd was brutally murdered by police. Since then, our nation has seen a sharp rise in anti-CRT legislation and white supremacist attacks, as well as continued mistreatment of Black people at the hands of the police.
Colleges and universities responded with public commitments to racial justice. But two years in, little has changed.
While we are not the first to argue that such statements were performative, our combined two decades of experience in higher education tell us that despite best intentions, a statement of words will not bend institutional structure. Only specific, concrete actions have the potential to produce change.
As sociologists, we understand the role that structures and systems play in upholding white supremacy. Higher education, like other institutions, is grounded in white supremacist ideology, and so, while words are a good first step, transformation comes from sustained structural changes.
It is not always intuitive to think that institutions can be aligned with different ideologies, as they aren't living, breathing things. However, sociology teaches us that when an institution is created, the ideological belief system of the people who create it becomes embedded in the institution through the policies, procedures and overall design of the institution.
So, for example, because the United States was founded on the idea of enslavement and white supremacy, white supremacist ideology shapes things like what type of knowledge and labor are prioritized, who gets hired, what kind of resources people have, and how success is defined.
For the two-year anniversary, institutions took a range of actions from inaugural summits on race to documentary screenings—to not acknowledging the anniversary. Still, true markers of change, such as increased Black student enrollment or greater numbers of Black faculty members, are slow to materialize.
Without structural and financial resources, proposed initiatives to increase diversity, equity and inclusivity will fail. For example, in this coming year's proposed California budget, Governor Gavin Newsom requested the University of California system work toward promoting equity for students, but to make that really happen, more must be done. Budgets are a stark statement of priorities, and racial justice needs to be a specific line item on the budget.
During the 2021–22 academic year, campuses have had to contend with the continued reality that Black students and faculty do not always feel welcome. At the University of Massachusetts at Amherst, 26 percent of Black students report feeling like they do not belong on campus, compared to 8 percent of white students. A few days after these survey results were released, some Black students received a racist email, perfectly illustrating why a quarter of Black students do not feel welcome. In May, a noose was found hanging from a tree on Stanford University's campus. Three tenured Black professors are leaving the University of Denver due to campus climate and workload inequities.
To be sure, two years is a short time for an institution that often moves slowly, and some change has occurred, with a reported increase in diversity among college presidents. But it remains to be seen how many presidents will be able to enact true change on their campuses.
While higher education tends to move at a glacial pace, true racial justice is already long overdue. Some institutions are on the right track. For example, the University of California system announced in April that it will waive tuition for Native students who are part of a federally recognized tribe. That is a great first step, though the program should be expanded to all Native students, regardless of tribal affiliation.
Colleges and universities must make a true commitment to racial justice and renew their promise to actually address issues of white supremacy. This commitment will require more aggressive concrete efforts that include, among other actions:
Recruiting more diverse faculty and staff members;
Providing funding for hiring groups of faculty members, or cluster hires, with expertise in race and racism;
Investing in campus supports for students of color and especially Black students at predominantly white institutions;
Requiring courses on race and racism; and
Pushing back against legislatures that create policies banning the teaching of those topics.
While many college leaders may think they are already taking such necessary steps to create a welcoming and inclusive campus, there is much more work to do.
One way to determine progress is to measure faculty, staff and student diversity. No magic number or tipping point reveals whether or not an institution has hit an ideal level of diversity, and only using these counts won't provide a complete picture. College leaders must also consider the conditions of their institution and the experiences people have in it. If faculty and students do not feel welcome on the campus, then it is not genuine change.
That said, numbers can help to demonstrate improvement and provide a goal to work toward. Each institution should carefully consider the metrics they set. They might consider their demographic composition relative to the community they serve. They might also establish truly firm targets to increase diversity through hiring and recruiting practices or to monitor employee and student retention. In addition, leaders must ensure faculty, staff and students have the resources and support they need. It is essential to also carefully consider questions that can help identify future interventions like, which faculty are earning tenure? Who rises to leadership positions on campus?
Each college and university has its own set of challenges and strengths. Administrators don't always know what is happening on the ground. Collecting data from faculty, staff and students can help to provide a more accurate picture of the campus environment. Those data should be collected anonymously and in ways that people who are marginalized at the institution feel comfortable sharing their perspectives. Who collects the data—whether faculty experts, DEI staff, student leaders or an outside research team with expertise—and how they are collected will vary by institution. Regardless of the plan, administrators should be transparent in all steps of the process; collaborate with faculty, staff and students; and share the results and how they plan to address the findings to create a campus that is welcoming and inclusive.
Institutions should commit to regular review of their processes and climate, as true change will only come from prolonged and transparent commitment to these goals. The promises that leaders of higher education institutions made two years ago must be fulfilled to ensure all students are able to learn, and faculty and staff members are able to work, at institutions where they are supported and treated as whole human beings.
It is important to remember that, despite what people in institutions may want, the structures of those institutions often make progress difficult and slow. We cannot let the lack of action so far stop us from creating genuine change and building a new world where there is true equity and inclusion. Higher education leaders can do much more to advance efforts toward racial justice if they're willing to try.