You have /5 articles left.
Sign up for a free account or log in.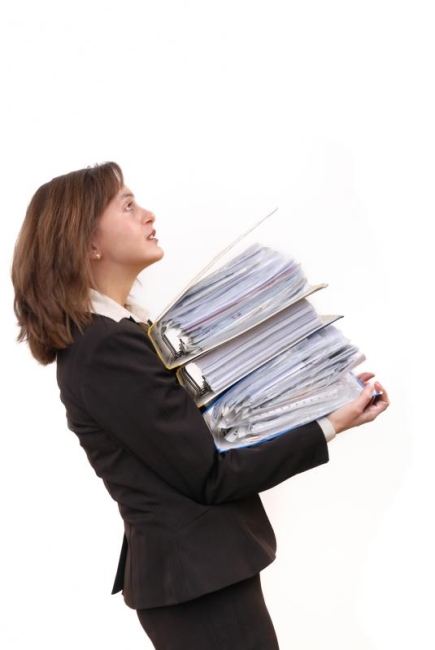 Martinan/istock/getty images plus
The 2021 Netflix series The Chair opens with Ji-Yoon Kim, the newly appointed chair of the English department, walking to the office she will now occupy. She enters an antique wood-paneled room with well-appointed leather chairs and shelves of weathered tomes—a hallowed space reeking of finely weathered authority and prestige. We see Ji-Yoon, the first woman to hold this illustrious position, sitting down at her executive desk with an air of satisfaction. And then the chair breaks and Ji-Yoon falls down to the floor. Welcome to the brave new world! So much for the honorific trappings and traditions of being a department chair.
Salary gaps between women and men faculty members and administrators persist in colleges and universities in the United States. Women, and especially women of color, are underrepresented in the ranks of full professors and top administrators. Yet alongside such inequalities, women are generally well represented as academic department chairs. In fact, a 2017 report suggests that, although the situation varies enormously across fields, more than half of department chairs are female. And the numbers are likely to grow as colleges and universities recruit women chairs as part of their diversity and inclusion initiatives.
During my years as an associate dean, I enthusiastically supported the recruitment of women faculty into chair posts, applauding it as a strategy to shake up academic environments long dominated by white male faculty members. But over time, I have become skeptical about the value of channeling women into a job with high demands and stresses accompanied by relatively little in the way of institutional support and rewards.
The growing numbers of women who step into chair positions confront a mushrooming array of duties. Chair tasks have ballooned in response to elaborate and ever-changing administrative systems, reporting requirements and new institutional initiatives. Domenick Pinto, a chair at Sacred Heart University for more than 25 years, has listed his chair duties at two points in time. The 1987 list: creating a schedule of classes, advising students, hiring adjuncts, evaluating faculty members, reviewing the curriculum and reporting directly to the dean. The 2013 list more than doubles that to also include managing alumni relations; fundraising; grant management; dealing with issues of class size, budget and retention; and service on numerous college and university committees.
Is it a mere coincidence that more women are becoming chairs at a time when the position is becoming more burdensome? Or does the concurrence of these trends implicate them in the reproduction of gender inequalities in higher education? Sociologists use the term "feminization" to describe the entry of women into jobs and employment sectors where they were not generally present before. As women enter them, the positions are reorganized and redefined. They become "women's jobs": lower in prestige, rewards and authority than those occupied by men with similar qualifications. Those positions also "feminize" to include more routine, housekeeping tasks and emotional labor—work that has a hidden quality and garners little in the way of recognition and rewards.
I recall a day in 2016 when as chair I helped clear the debris left behind in an office in order to make room for an incoming instructor, counseled a tearful graduate student having communication problems with their adviser, filled out forms for the approval of new courses and convinced the office administrator to wait until after the hectic commencement weekend to go on a cruise. No, it was not an unusual day. I was doing the below-the-surface work necessary to keep the trains running in my department.
In tandem with the rise of women chairs is a broader trend of disproportionately higher levels of service contributions by women faculty. In comparison to their men counterparts, women faculty members spend more time on student advising and mentoring and local committee work. Service burdens are especially heavy for faculty women of color, who also face pressures to serve on diversity and inclusion initiatives.
And it's not just a matter of more service but the type of service. Joya Misra has referenced Tanya Fitzgerald's Women Leaders in Higher Education: Shattering the Myths, noting how faculty women's service is clustered at lower administrative levels and frequently consists of dealing with compliance and implementation rather than strategy and decision-making. These contributions often fall under the umbrella of "nonpromotable tasks"—service for which faculty members receive little to no credit in promotion and merit evaluations. The work is veiled by an absence of institutional recognition.
Pros and Cons
Among the former and current women chairs I know, accepting a chair post is a fraught decision—unless the job is at an institution where it's assigned on a rotating basis among faculty. Besides the compulsion to step up to the plate and be a good department citizen, there are anticipated rewards, especially the satisfaction of supporting faculty members and students and seeing the department thrive. Those with ambitions of moving into careers in administration may also view the chair position as a stepping-stone.
But countering those pros are the cons of a job legendary for its long, open-ended hours; endless bureaucratic tasks; and emotional stress. Faculty members at research institutions, where promotion and merit are linked to productivity in grants and publications, must also pay the cost of lost time for research and writing. Taking on the chair post is a potential hit on one's scholarly profile and reputation, the negative impacts of which then spill over into career growth and salary levels. Under such conditions, the chair role becomes part of a broader cycle of gender inequality in higher education rather than a means to address it.
To be sure, college and universities have good reason to actively recruit chairs from underrepresented and historically marginalized backgrounds. But the ongoing feminization of the role should give us pause. Without restructuring it to include more support and recognition, we may not be advancing the project of diversity and inclusion. Indeed, we may even be detracting from it.
Chairs are leaders of higher education's core mission to educate and to support research and scholarship. They bring a distinct package of proficiencies to their labor: familiarity with the topics and approaches that guide department teaching and research; knowledge of the larger institutional environment in which the department is situated; and an ability to respond with professionalism, collegiality and compassion to the needs of faculty and students as human beings. Especially when it comes to women chairs, colleges and universities must do a better job of recognizing, supporting, and rewarding that distinctive and crucial work.