Most Americans say they pursue a degree or other credential after high school to improve their job or career prospects. So many efforts to judge the value of a college credential have focused exclusively on graduates' income. A new report from the Postsecondary Value Commission expands that definition, considering other, longer-term economic measures (such as economic mobility and wealth) and recognizing the noneconomic benefits that accrue to individuals and society when people get more postsecondary education.
But ultimately, the report from the commission recommends that institutions and programs be judged primarily by economic outcomes -- and analysts are divided on that approach.
In this episode of The Key, which is sponsored by the Bill & Melinda Gates Foundation, the American Enterprise Institute's Beth Akers argues that it's logical to focus on economic measures given that postsecondary education in the United States is increasingly funded by individuals. Meanwhile, Claude Pressnell Jr., president of the Tennessee Independent Colleges and Universities Association, says that overdependence on income and other career outcomes in judging institutions' success minimizes colleges' role in preparing graduates to be productive members of our society. Pressnell also notes that like many such studies, the value commission's report largely ignores independent nonprofit colleges and universities, which make up nearly 40 percent of American colleges and educate about one in five U.S. undergraduates.
Hosted by Inside Higher Ed co-founder and editor Doug Lederman.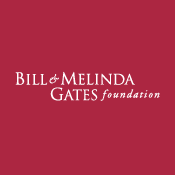 This episode is sponsored by the Bill & Melinda Gates Foundation, which works to ensure that every American can learn, grow and get ahead, regardless of race, gender, ethnicity or family income. Learn more at https://usprogram.gatesfoundation.org/.