You have /5 articles left.
Sign up for a free account or log in.
Higher ed is complex and marketing and communications doesn't escape this reality. Developing or implementing an integrated marketing and communications strategy is complicated. Here are some reasons why:
We have varied audiences who need different things from the institution. And their attention is fragmented across a rapidly growing number of channels.
Institutions have silos and the responsibility of communicating to those audiences may fall to many different people in many different units of the institution. 
Because of lack of community engagement, it's difficult to  implement an institution-wide communication strategy successfully.
My colleagues on Call To Action have already written about issues two and three…
… so, I'll focus on our fragmented audiences.
To overcome audience fragmentation, our communication channels must tell a consistent story and mutually reinforce each other. 
This approach relies on:
The foundation of a strong brand strategy. Your brand positioning and attributes will help you build your institution's unified and cohesive messages.
Understanding the need to systematically connect messaging across multiple channels. Back in 2009, Jon Jantsch of Duct Tape Marketing noted that the real integration opportunity is when you "intentionally blend online and offline tools and tactics around a single marketing strategy." Last week on Call to Action, Michael reinforced that everything is connected to everything else. (Whether we like it or not!)
Knowing the strengths and weaknesses of your various communication vehicles. For instance, your the website can host the nitty gritty details about your biology program, freeing up your print materials to enchant prospective biology undergrads with images of field work, local research opportunities, or outcomes-based stories. And Instagram can provide a repository of crowd-sourced imagery for use in your next viewbook.
If we want to triumph over audience fragmentation, being intentional about cohesive messaging is no longer an option.
Let's look at a few examples of institutions that are doing this well.
The annual City Challenge at Georgetown University uses gamification to turn fundraising into a one-day competition among alumni living in different cities. Donors not only need to learn about the competition, but resonate with the reasons why they should give. Well-timed direct mail, social media blasts, online posts, videos, intentional word-of-mouth outreach, and a microsite promote the competition with both philanthropic and fun messaging. The Challenge is a success year after year. 
The College of William & Mary planned a viewbook and website to communicate the essence of the WM experience and intentionally let each medium work to maximum effect. Prospective students receive a box of cards featuring word pairings about campus activities, programs, and experiences unique to the College. The site provides further details on the highlighted programs and interactivity -- the community is encouraged to submit their own word pairings.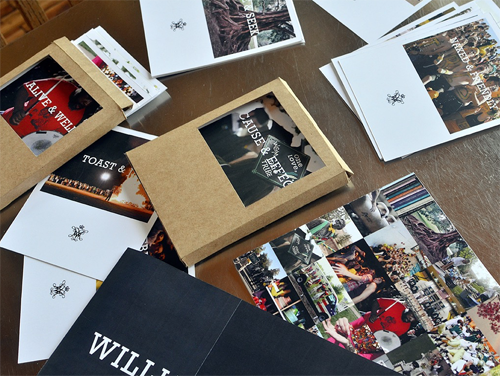 With an impressive following across the board, The Museum at FIT serves as a great example of how to utilize social media to encourage in-person experiences. A Pinterest page gives interested visitors an in-depth look at upcoming, current, and past collections. A Facebook page focuses on current events at the Museum, creating curiosity by highlighting key pieces from current collections and relevant third-party articles. And through Twitter, they can provide glimpses of what's happening at events for for those unable to attend in person. 
As you work to develop or improve your integrated marketing and communications strategy, pay attention to where your audiences are and serve them consistent and cohesive messaging in each of your main channels, whether online or offline.
Mallory Wood is director of marketing at mStoner, Inc..