You have /5 articles left.
Sign up for a free account or log in.
In a small stoneyard, at the entrance to the other trailer park abutting The Dominion, men were shaping wallstone for the exteriors of expensive homes, and cutting and polishing granite countertops for luxury kitchens. We were waiting to hear from Dave, who'd said that as a realtor he could get us in The Dominion to see some houses for sale, but the call never came. We walked into the trailer park on Shady Lane, a closed loop.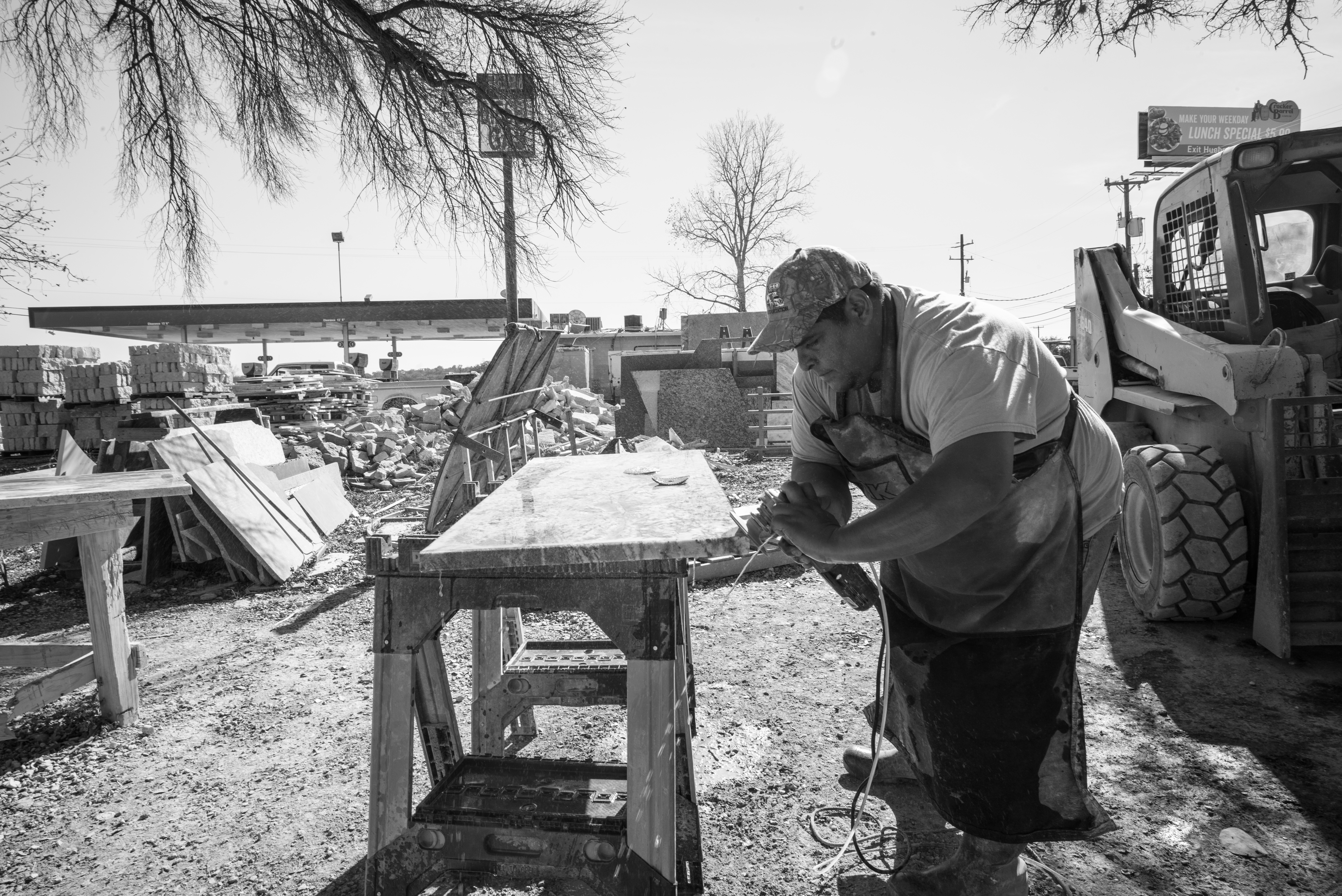 Donato started shooting. In the middle distance a Lexus billboard rose over the highway, and beyond it a half-built McMansion sat skeletal on a hill against the sky. A woman came out of her trailer with half-a-dozen small dogs and a child and asked why he was taking pictures of her aunt's trailer. When he explained, she said that was alright. Everyone here is family, she said, and we look out for each other.
She told us the trailer park was originally retirement housing for Camp Bullis and Camp Stanley, US Army camps just up the road. The government originally bought trailers that were exactly alike, but over time other residents were allowed in, and different trailers were bought, and things were updated to their means. In 1998 a disastrous flood ruined and carried off some of the trailers, and the city bought out those who remained. As a result it was the city, the woman said, that prevented The Dominion from taking the land from under them, or tearing down the ruins of a 100-year old church in a nearby city park, or demolishing the Leland Springs dancehall, which old-timers remembered as the old Texas. Despite her confidence in the city, she urged us to go see the dancehall, which in recent years became a banquet hall, and now seemed to be closed. She had a pride in resistance—in not going anywhere just to please the people of Dominion, she said.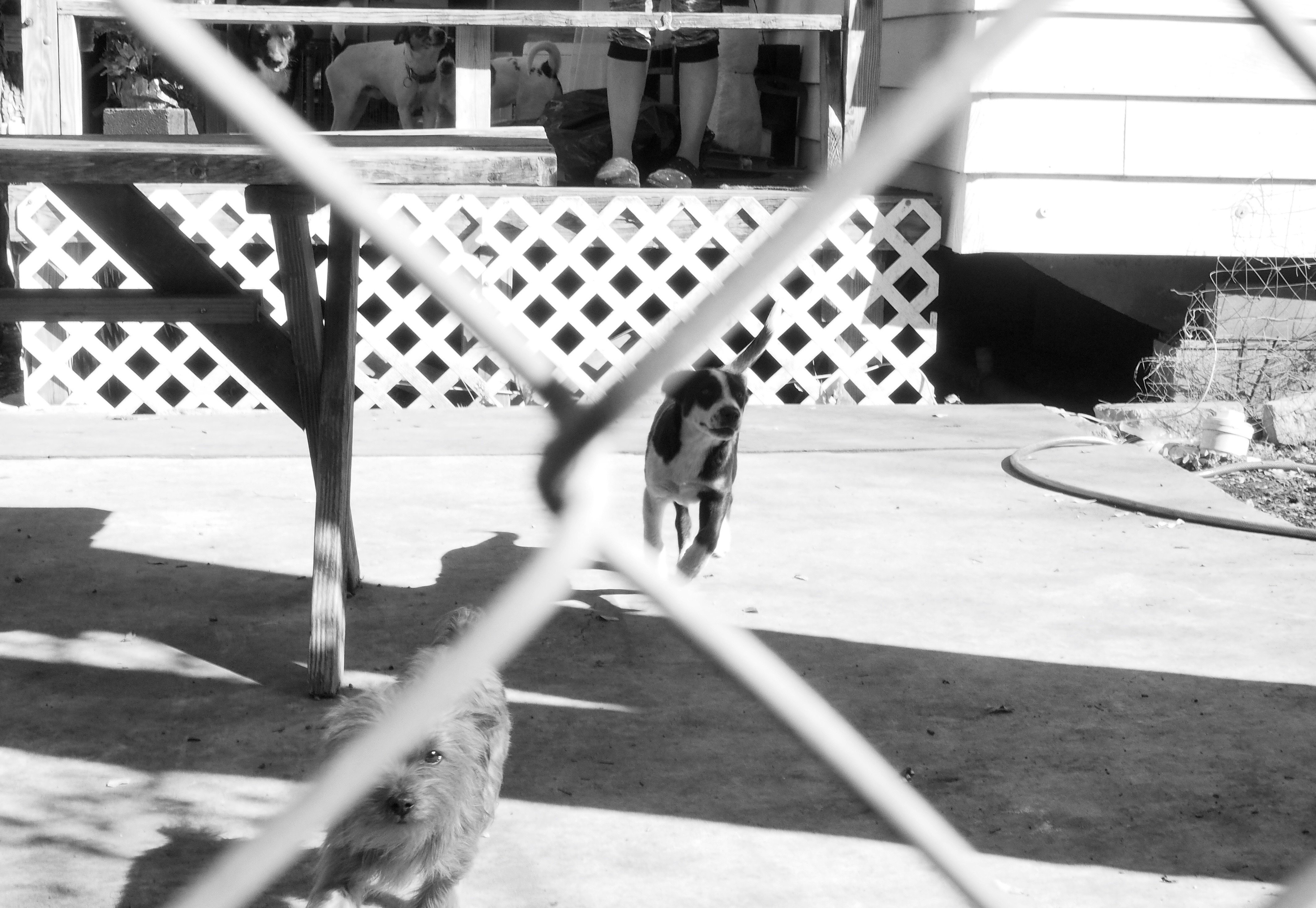 Donato told her she had a wonderful face and asked if she would sit for a portrait with her black Chihuahua, Whiskey. She agreed but said she needed to change clothes first. If we wanted, we could walk over and see the river that had caused all the problems while she got ready. She liked us enough to warn of two pit bulls that roamed free a few trailers down. She didn't even let her kids go down there. We should cut through a specific empty lot and head to the back of the park, where there were no trailers, so we stayed safe.
When we got back 15 minutes later, no one was outside. Donato called her name several times, and the little girl came out to say, "My mommy can't take pictures because she says she had to go back to work."