Oronte Churm is the pen name of John Griswold, who teaches in the MFA program at McNeese State University, proudly nestled in Cajun country on the Louisiana Gulf.
Title
Chasing the Lit Mag Photo Essay, 18
Working with NYC street photographer Donato DiCamillo, San Antonio, Texas, January 2018.
Unmarked offshoots from Camp Bullis Road head into the hills north of the trailer park. We took one that twisted up through dry vegetation and reminded me of Napa. (In fact, Hill Country, the "Texas Napa," begins just a few miles away.) I made turns at random, intent only on gaining elevation, and was surprised when we were suddenly running along another Dominion wall. I suppose I should have noticed the Audis, the Lamborghini, and the steady stream of service trucks.
The only sign for Dominion on the entire route was a six-foot stone with a monochrome logo, decorated in Christmas garland and wreath and bows, outside the checkpoint-charlie gatehouse. A black security truck idled nearby.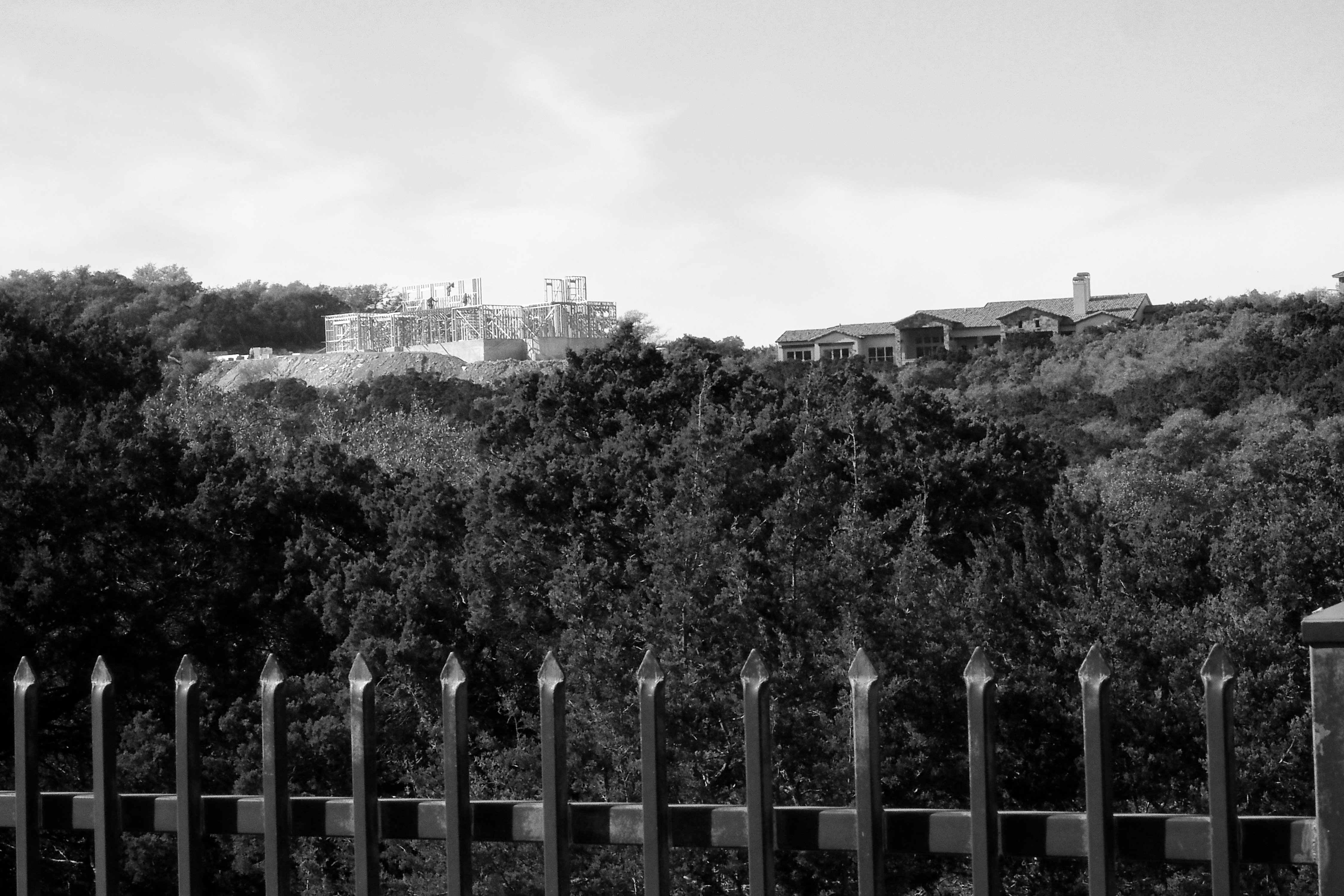 There was a feeling of the sublime in not knowing the contours of The Dominion as it crawled up the hills, determined but hiding from view.
You may also be interested in...
Today's News from Inside Higher Ed
Inside Higher Ed's Quick Takes