You have /5 articles left.
Sign up for a free account or log in.
Matt said the story was about our welcome on the south side. We were taken in by near-strangers, fed, offered places at the fire. These were working people, not corporations, and we were invited into their living spaces without hope for gain. The rich on the north side wouldn't even let us through the gate of their compound, or let themselves be photographed with their Ferraris.
I agreed but said Matt had served as our scout, guide, and translator on this trip, as surely as he did for US forces in Afghanistan. I asked what would have happened if Donato, Dustin, and I tried to walk into our host Chris' backyard, to drink at Dirty Muggs, without an introduction from Matt.
He said the Dirties would have thought we were cops, and in fact Chris had two locked gates and an alarm system that went dingdong if somebody came in. It had happened, and Chris told the police then, I'm happy to have the conversation, but you're on my land—get out.
I asked Matt if the story wasn't about melting hardness. One of the benefits of the four of us working together was that each had his own way to communicate and make contact with others, and it got us pretty far. What if I was friends with LaMarcus Aldridge? Wouldn't I be allowed into someone's home at The Dominion? I thought maybe so.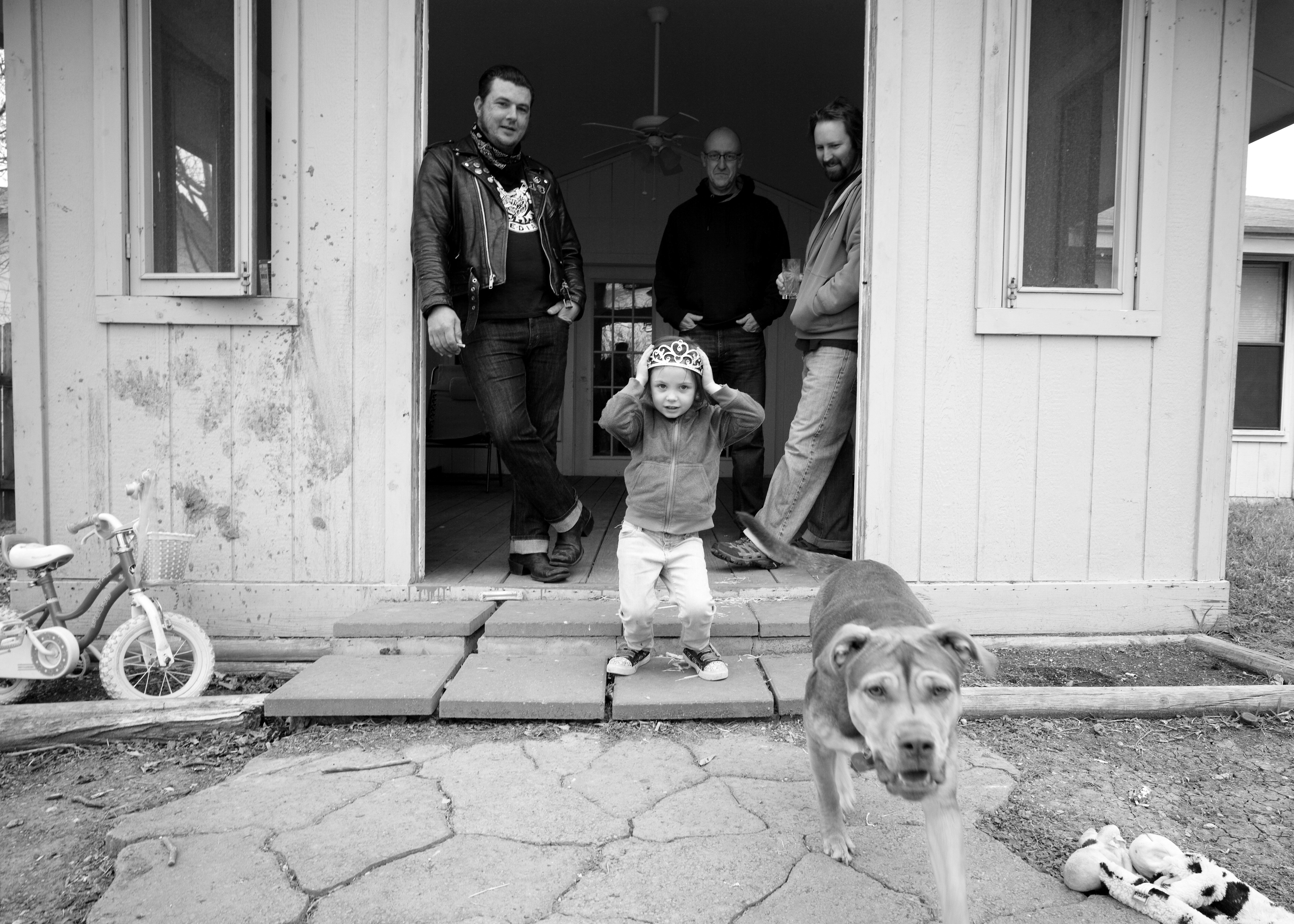 What if stories are to get us through the gates? It might be enough.
In Fortress America: Gated Communities in the United States (1997), Edward Blakely and Mary Gail Snyder write:
"Underlying our study is the question of how gated communities reflect community and citizenship in America. The real issue is not about the actual gates and walls, but why so many feel they need them. What is the measure of nationhood when the divisions between neighborhoods require guards and fences to keep out other citizens? When public services and even local government are privatized, when the community of responsibility stops at the subdivision gates, what happens to the function and the very idea of a social and political democracy? Can this nation fulfill its social contract in the absence of social contact?" 
I've begun to see America as a place where many, used to performing their lives unselfconsciously,  have become aware of themselves as performers. They must now both play their parts and defend the production. Many times, no script has been written for these combined roles. Actors everywhere are confused, angry, and defensive.  
I dropped Donato in Houston and drove home to Lake Charles. A week later Matt posted on Facebook that he'd been installing water systems on the north side of San Antonio. For his friends who didn't know, he wrote:
"There's a place on the outskirts of town where mansions litter the hillside. Basketball players, George strait, and Tommy Lee Jones have places there. Huge walls subdivide the mansions from the trailers and dilapidated homes, while tall trees protect the eyes so rich folk can live guiltlessly in their prison. Guards stand at gates checking people in like a military post. Security is tight. However, the rich are stowing their belongings at a storage facility across the interstate and selling their hill country abodes because, I'm told, their homes keep getting burglarized. It's as if the wall, checkpoints, and increased security did nothing to protect them—only their egos."
Nothing to protect the stories of seclusion and safety they'd built up. Stories everywhere, breaking down. It was a strange time. Something would need to be done.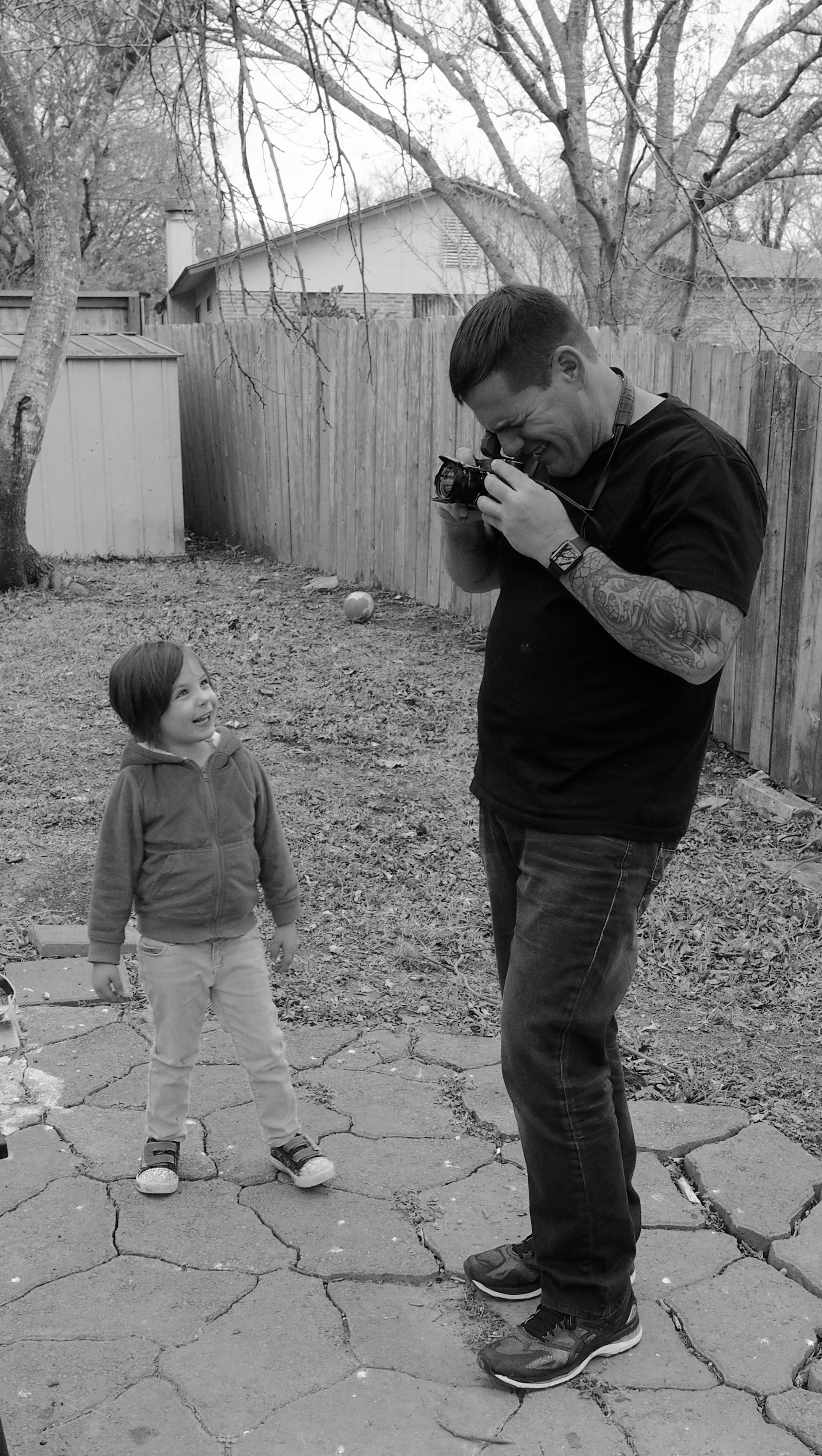 ***
These pieces were adapted for use in The McNeese Review, Issue 55.