Oronte Churm is the pen name of John Griswold, who teaches in the MFA program at McNeese State University, proudly nestled in Cajun country on the Louisiana Gulf.
"The Demystification Process" by Tim Peters
By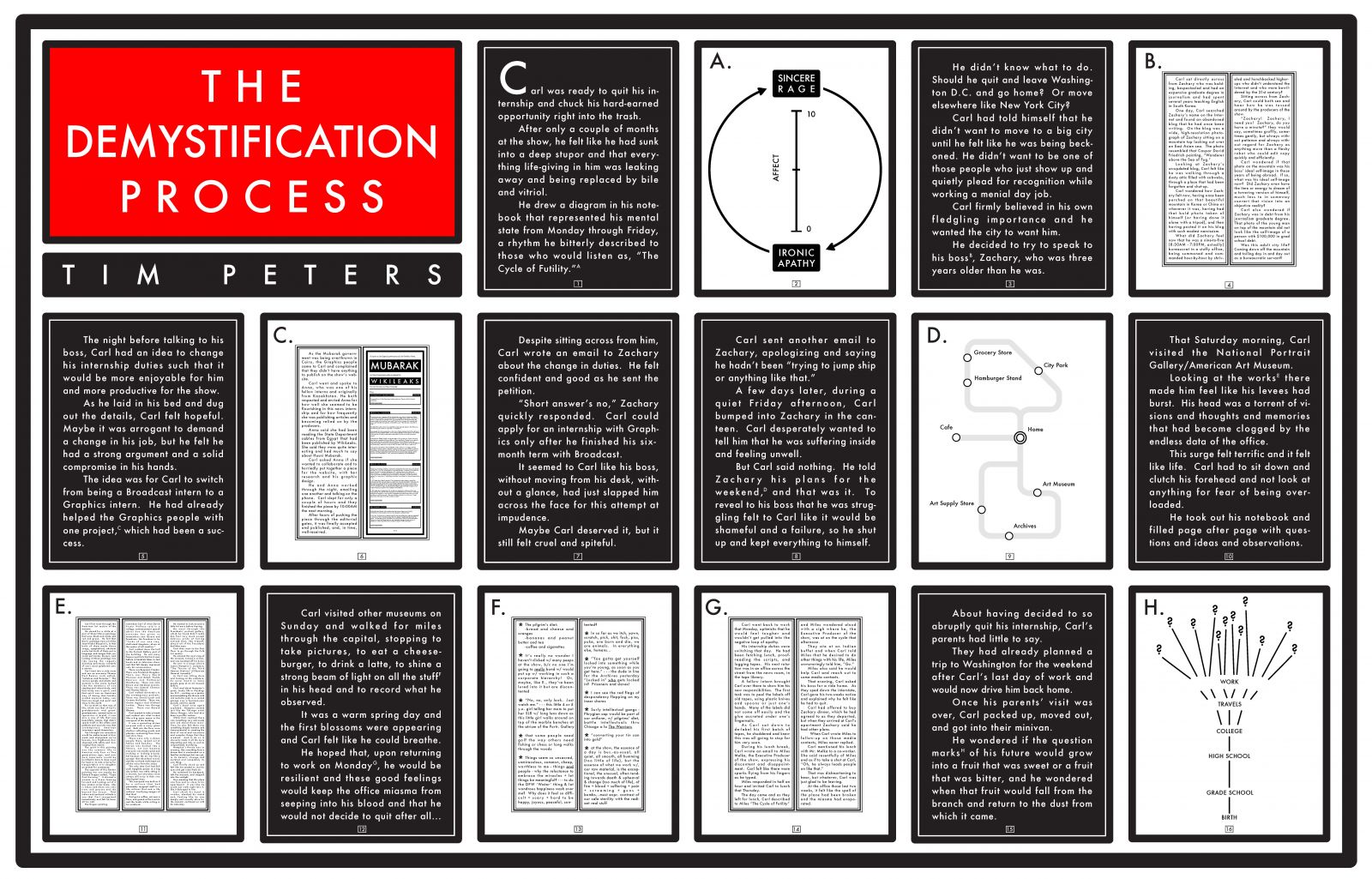 Those of you who read with pleasure, as I did, Tim Peters' "Varieties of Gratification" a while back, one in a series of what Tim calls "diagram stories" or "comics without pictures," will enjoy this new graphic narrative, his latest. Click the image of "The Demystification Process" to get a PDF file you'll be able to move around in and read at full size!


Topics
Job Categories
Related Jobs
Wilson College is an independent college with a proud history of educating women since 1869 through rigorous study of the liberal arts and sciences...
Hunter College, located in the heart of bustling Manhattan, is the largest college in the City University of New York (CUNY) system. Founded in 1870...
Most
Past:
Day
Week
Month
Year