You have /5 articles left.
Sign up for a free account or log in.
Travis Grandy is a PhD student in Composition and Rhetoric at the University of Massachusetts Amherst. You can find him on Twitter @travisgrandy or at his website.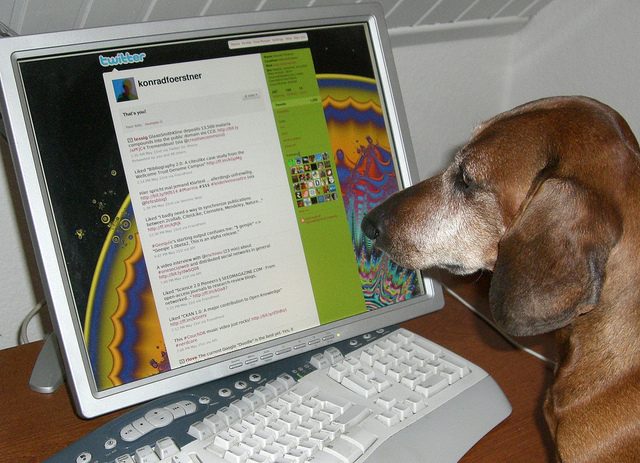 With the school year coming to a close, it's a great time to start mapping out some summer projects, including developing your online presence. Now, managing your online reputation includes a lot more than just a personal website (Twitter, Academia.edu, and LinkedIn are a few other places you might want to think about). Rather than feeling overwhelmed by all that work, I subscribe to the philosophy of starting small. If you start by building your own website, you'll end up developing the story you want to tell about yourself (a personal brand) that will come in handy for other social media platforms. If you're not confident building a site from scratch with html (or don't want to invest the time) there are a lot of great options out there!
I recently just did a revamp of my own personal website (shameless plug) and decided to ditch HTML and Dreamweaver for a simple WordPress site. From a practical standpoint, a personal site is a really simple way to influence top search results for your name, can help forge social and professional connections, and is part of consistently representing you and your work to an online audience. Your digital reputation will reflect the work that you put into it, and it's more than just promoting yourself. For more ideas, be sure to check out this great resource put together by Torrey Trust, Assistant Professor of Learning Technology.
Plan your content: The first thing that should be on your mind is what you actually want to publish on your website. Do you want it to be a landing page with a link to your CV, or do you want to make it more of a digital portfolio of your research, teaching, and service? Remember, it's okay to start small and add things to your site as you go. Start by writing a short bio about yourself and your work, and then spend some time updating and polishing your CV. From there, based on the strengths you want to emphasize, consider incorporating links to places you've had work published.  Don't go overboard with formatting or design, as you want your content to shine—which means it needs to be easy to read (and not in a magenta, scripty font).
If you are thinking of publishing your research through your website, make sure you're not violating copyright if the work is published elsewhere.  Also, keep in mind it can be really difficult to prevent others from using your intellectual property without permission (as in someone plagiarising your work). In my case, I opted to post abstracts of papers rather than the full text. Another option can be to convert an academic paper into a blog post more tailored to a general audience. Once you have some content created, be sure to run it past friends, colleagues, and advisors.
Pick a content platform: There are many platforms out there designed to showcase content for people with little to no design experience. Typically you can choose from among a set of templates to control the look and layout of your site. Wix can be a good place for more of a portfolio format. WordPress is versatile for either a blog or website. Google Sites is a great option if you want to share files from your Google Drive with colleagues or students. Lastly, many educational institutions offer online platforms for blogging and/or webhosting. In all of these cases, since these are free* services, you won't have your own custom domain name.
*Some of these services display ads.
Register a domain: If it's important to you to have your own domain name (i.e. "yourname.com"), then you will need to purchase a domain through a registrar. Lifehacker did a great review of registrars, but a few to consider are Hover and Dreamhost. I happen to use Hover, which currently costs $12.99 per year and had a really positive experience when I transferred my domain from another service.
Find a web host: If you're using a custom domain, then you'll also need to find and pay for a web hosting service. This is a good time to consider what features you want (like a custom email address) and amount of bandwidth given how much traffic you expect to get your site. If you're like me, the traffic will likely be low, but it's good to find services with good reputations for support in case you need help getting set-up, or run into a technical problem. Laughing Squid happens to be my service of choice because they have great customer service and even installed WordPress for me. Their basic plan runs $4 per month. Another option is NearlyFreeSpeech.net which charges you per access to your site (when I was using this service, I was paying about $4 per month as well). There are many other hosting services out there, so if you've had a positive experience you want to share, please post in the comments.
Do you have any strategies for developing a professional website for your academic work? Do you have recommendations for particular platforms or hosting services? Share in the comments!
[Photo by Flickr user Konrad Förstner and used under Creative Commons License]