You have /5 articles left.
Sign up for a free account or log in.
Natascha Chtena is a PhD student in Information Studies at the University of California, Los Angeles. You can follow her on Twitter @nataschachtena.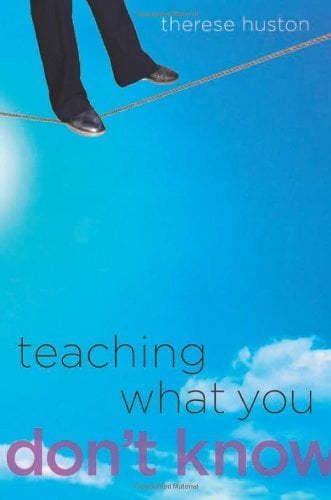 With the start of the fall term, many graduate students are entering the classroom as teaching assistants for the first time. While new TAs usually get a day or two of training from their universities, most of us discover pretty quickly that we need more guidance than that as we learn to lead a class or discussion section. Your school might have a center for teaching and learning or similar resource center, and you can also discuss teaching skills with more senior TAs or the professors in your department. But there are also plenty of books out there that can help, too, six of which I picked out for you below.
As I discovered, there are—more or less—two types of books on teaching. Those that tell you step-by-step what to do, and those that encourage you to think about what you're doing and why. This list features more of the latter—at the end of the day, I have found much more inspiration, food for thought, and practical advice in the titles listed here than in your typical "survival kit" about college teaching.
If you are looking for an introduction to college teaching or a step-by-step analysis of how to teach, then other teaching resources will better suit your needs (for starters, check out First Day to Final Grade: A Graduate Student's Guide to Teaching, On Course: A Week-by-Week Guide to Your First Semester of College Teaching, or The Online Teaching Survival Guide: Simple Practical and Pedagogical Tips). I should also mention that the list was compiled from a humanities/social science perspective and might not appeal much to lab instructors, for instance (I'd love to hear from you folks in the comments section).
You may find some of the titles below a little … unorthodox, and you're probably right. Yet each of these books has shaped my teaching in some substantive and practical way: the way I prepare for lessons, the nature of my homework, how I test for comprehension, the way I communicate with students, the feedback I give them. Whether you're an anxious newbie or a seasoned instructor eager to improve, I hope you'll find some inspiration in the pile:
What are some books that have changed your teaching? Have I missed your favorite? Let us know in the comments below!