You have /5 articles left.
Sign up for a free account or log in.
Kelly Heuer and I have been collaborating in the context of my college's portfolio of online programs on the edX platform. In our work together, I've been impressed with Kelly's understanding of academic culture paired with her deep expertise in learning science. Kelly graciously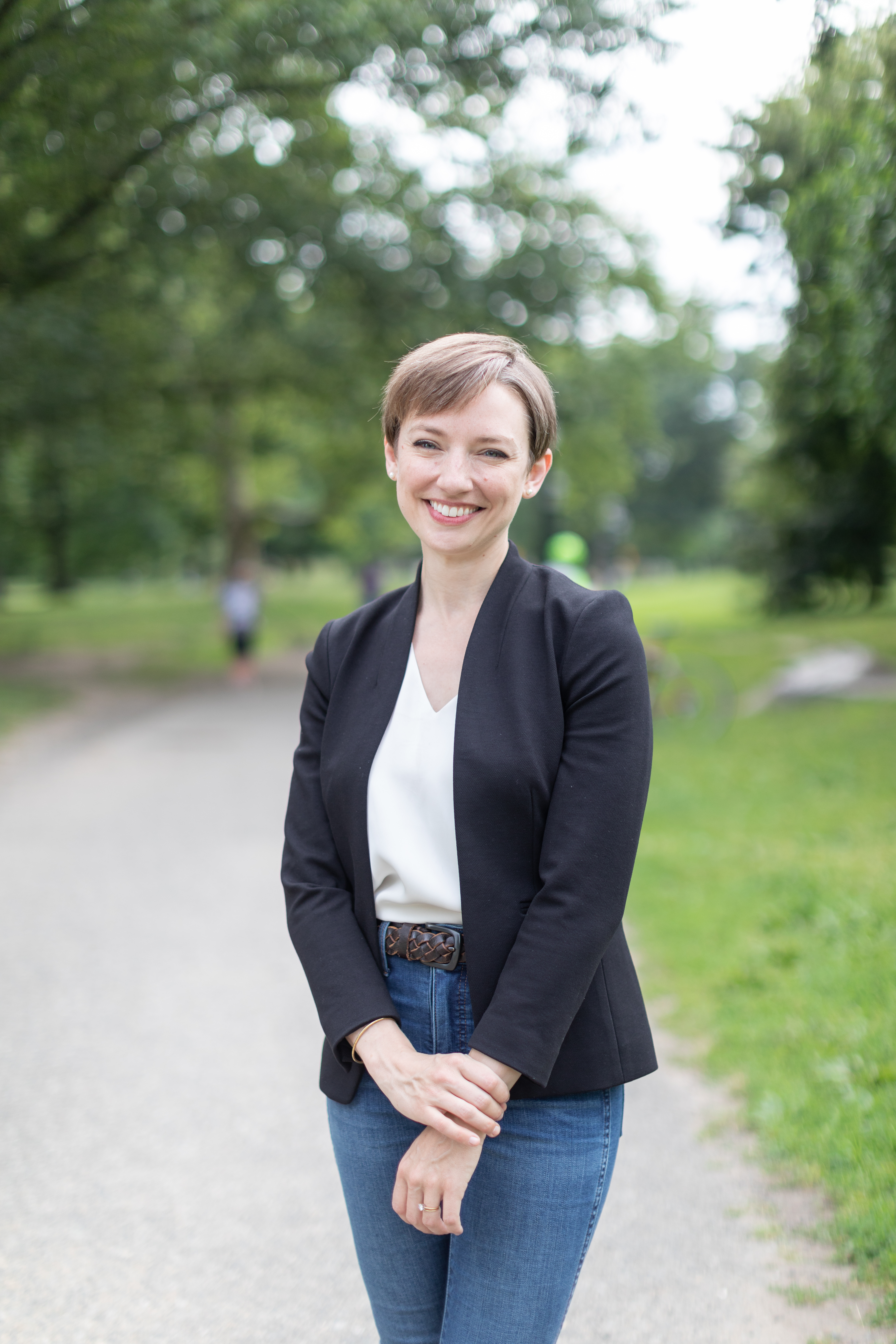 agreed to answer my questions about her alternative-academic journey from philosophy to ed tech.
Q: Your Ph.D. is in philosophy. How did you end up at edX?
A: I studied philosophy at Harvard and Georgetown University, with every intention of becoming a lifelong academic. But my first academic position—a postdoctoral fellowship at Georgetown—put me on a direct collision course with the world of ed tech. My fellowship was focused on helping to design and launch a MOOC on edX (Introduction to Bioethics). The project was fast-paced, experience driven and impact focused. It was a real contrast with some of my previous academic work, and I absolutely loved it.
I will never forget what it was like to connect with professionals around the globe, learning from their unique perspectives and hearing how our course had helped them grapple with moral problems in their local communities. It was an opportunity to learn with and from folks who hadn't already made it through the gates of the ivory tower. It was the kind of impact I had always wanted to have.
I spent a few more years at Georgetown doing work I'm really proud of, including helping to co-found Ethics Lab, a social impact lab focused on real-world moral problems. But when I had the opportunity to pivot from academia into learning design full-time, I took the leap. I've been working in this field and at edX ever since.
Q: Can you help us understand what a VP of learning experience does? How did your graduate training prepare you (or not) for the role?
A: I lead a small team of learning designers and product strategists focused on online learning innovation. Our focus is research and development: serving as a kind of center of excellence whose white papers, learning experience pilots and ethnographic research can help guide others both at edX and in the broader online learning community.
This is obviously quite different from my first experiences at Georgetown, where I was part of the academic team who helped create the course materials and teach the students. My team's responsibility is much more hands-off and consultative, and our expertise sits at the intersection of the cognitive science of learning and emerging trends in digital technology. My graduate training did not prepare me for the rapid pace or highly collaborative nature of this work. However, on the whole, it gave me so many capabilities, values and beliefs that I use every day and try to impart to my team. Skills in research, analysis, evaluation and synthesis are a part of graduate training in most fields and are an obvious benefit in this work.
I also feel incredibly fortunate to have learned from the instructional design experts at Georgetown's Center for New Designs in Learning and Scholarship. More than anything, those folks helped open my eyes to the complexity of learning science and the beauty of experiential learning. That part of my graduate learning played a huge role in sparking my curiosity about how people learn.
Q: What advice do you have for doctoral students or early career academics (or even mid-career Ph.D.s looking for a change) about building a career in ed tech?
A: My biggest message is not advice but pure encouragement: you can do it! If you have begun to build an academic life or career, I already know you have so many competencies and areas of contextual knowledge that can be incredibly valuable in ed tech.
Your research skills and ability to ask big questions would suit you well to a job like mine, in R&D. Your experience teaching students—or just being an advanced learner yourself—means you might enjoy working as a curriculum manager or learning designer in higher education or adult continuing education. Your curiosity and commitment to learning tell me that you might find other, more varied ed-tech jobs rewarding: from K-12 learning product researcher to learning technologist to conference facilitator.
My advice would be to reflect on the parts of your current work you find the most exciting or perplexing. Make a list and boil it down to some general statements about the type of responsibilities, values or context you feel most excited about. (For me, that list looked something like: I love user experience design and learning science research, I enjoy doing independent work as well as leading teams, and I'm most interested in the higher education space.) Use that list to orient yourself toward particular roles (for example: researcher, product developer, relationship manager, instructor) or parts of the ed-tech industry (for example: K-12 learning, higher education, alternative credentials, corporate L&D). Once you're exploring specific options, make sure to convert your CV to a résumé format that highlights skills from your academic past that align with the specific roles you're pursuing.
Most of all, welcome to the crew! I never thought I'd be on an alt-ac journey, but I absolutely love the view.
More from Learning Innovation