You have /5 articles left.
Sign up for a free account or log in.
With all the conversation about the Department of Education's review of the bundled-services exemption, I thought it would be instructive to hear from a university leader on the subject. Kent Syverud, chancellor and president of Syracuse University, graciously agreed to answer my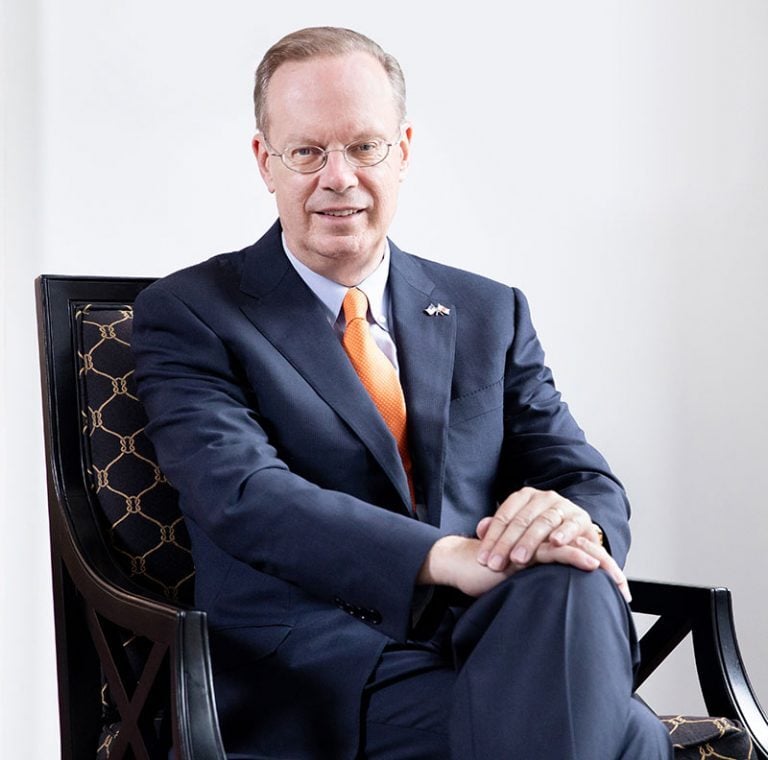 questions.
Q: What role does online education play in Syracuse University's institutional strategy?
A: Online learning is essential to our mission. Even before the pandemic, students were demanding greater flexibility in how and where they learn. Today, the call to expand access is increasingly clear.
Fortunately at Syracuse we had a head start. We've been developing online programs and hybrid course experiences for decades, with the online M.B.A. program being among our first major degree launches. I have also been fortunate in my tenure here to oversee the launch of Syracuse University Global and the very first online J.D. program in the nation. Today, we offer dozens of unique online degrees and certificates.
Because we embraced online learning early on, we needed help getting started with some programs. We relied on the partnership of outside providers like 2U for a range of services, including up-front investment in marketing, technology and student support, as well as the ability to launch accredited programs quickly. In doing so, we were able to maintain ownership over our academic functions—learning and instruction, admission, tuition, and financial aid—while benefiting from outside expertise in building and scaling online programs.
Even as we've learned more about online learning and started launching some online programs using internal capabilities, the online landscape has gotten very competitive. Today, we continue to benefit from our partner's efficiency and scale, and they will remain essential to our long-term strategy.
Q: How would the proposed Department of Education rule changes around the bundled-services exemption that enables revenue-sharing agreements between Title IV–eligible universities and companies impact Syracuse's online learning initiatives?
A: Curtailing our ability to work with partners on a revenue-share basis, as we do with 2U, would disrupt many of our existing degrees that reach adult learners and working professionals. It would also limit our ability to quickly launch new programs that meet the rapidly evolving demands from learners and industry, especially in disciplines where we hope to dramatically scale access.
This is primarily because—under the right conditions—a revenue-share partnership enables us to offer high-quality online degrees that we otherwise would be unable to handle.
With 2U, we've been able to give thousands of students around the world a Syracuse education in licensure-based disciplines that require clinical placements; graduate-level degrees in business, communications and public affairs; and tech-skills based degrees in computer science, data science and cybersecurity, and beyond.
In these programs, students meet Syracuse requirements, follow Syracuse-approved curriculum and learn from Syracuse faculty, just as do on-campus students. They also have strong retention and comparable outcomes.
For these reasons, we match the tuition for our 2U-supported online degree programs to on-campus rates. In some cases, the revenue-share arrangement has even helped us reach an operational scale that's helped us reduce tuition rates. For example, in 2021, we were able to substantially reduce tuition rates for both our online and on-campus master of social work program—cutting the cost for M.S.W. students very substantially.
When it comes to the department's review, we are very supportive of efforts to achieve greater transparency in these arrangements. But it's also critically important that we maintain our ability to choose from a wide range of financial models, including revenue share, when seeking a digital partner, particularly when we have years of evidence to show that these programs are producing great outcomes for students. This choice is essential in driving innovation, access and affordability in the higher education ecosystem.
Q: Looking beyond Syracuse University, what do you think is at stake for the broader postsecondary ecosystem in the proposed ED rule changes governing how schools work with companies?
A: We're not going back to a full on-campus experience for all learners. Those days are solidly behind us. If we resist that reality, we leave behind many highly qualified students beyond our campus borders whose life circumstances prevent them from joining us in person.
The idea that higher education doesn't need outside support ignores the reality that developing great online programs is difficult, costly, and risky, and that—many times—we must call in help from partners to ensure we keep innovating. Further, private and nonprofit institutions have always sought industry guidance to help stay ahead of the curve; this is just a different financial model to help us achieve the same goals.
More from Learning Innovation