The StratEDgy blog is intended to be a thoughtful hub for discussion about strategy and competition in higher education.
Early results are in. . . and the voting continues
Last week we invited you to vote on the most important topics in higher education. We are seeing some consistent areas of interest. The chart below summarizes the results for the sample of 16 votes we have so far.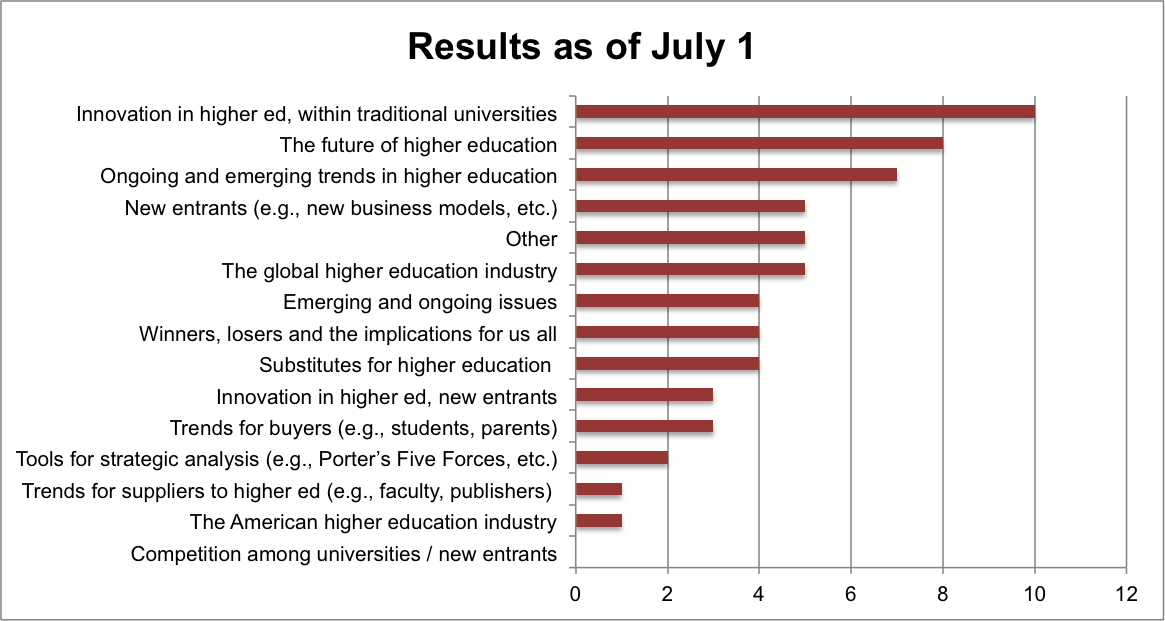 We're still interested in your votes and comments, so please keep them coming, just click here.
Topics
Popular Job Categories
Related Jobs
Piedmont Virginia Community College (PVCC) is a comprehensive, public institution of higher education that awards associate degrees and certificates...
Valencia College was named the top U.S. community college in the nation in 2011. The Aspen Institute awarded Valencia College the first annual Aspen...
Most
Past:
Day
Week
Month
Year
Loading results...