The StratEDgy blog is intended to be a thoughtful hub for discussion about strategy and competition in higher education.
Early results are in. . . and the voting continues
Last week we invited you to vote on the most important topics in higher education. We are seeing some consistent areas of interest. The chart below summarizes the results for the sample of 16 votes we have so far.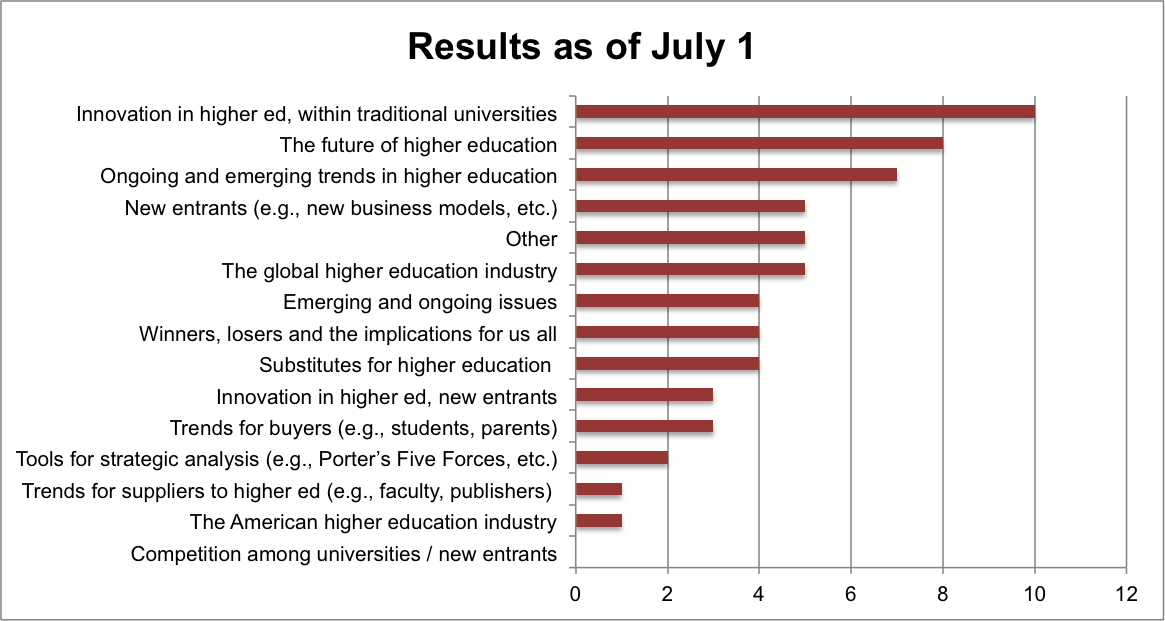 We're still interested in your votes and comments, so please keep them coming, just click here.
Topics
Popular Job Categories
Related Jobs
The City College of New York (CCNY), the first college of The City University of New York (CUNY), is a comprehensive teaching, research, and service...
The University of Montana offers one of the richest learning environments of any campus in the nation. The focus here is on the student and on...
Most
Past:
Day
Week
Month
Year