You have /5 articles left.
Sign up for a free account or log in.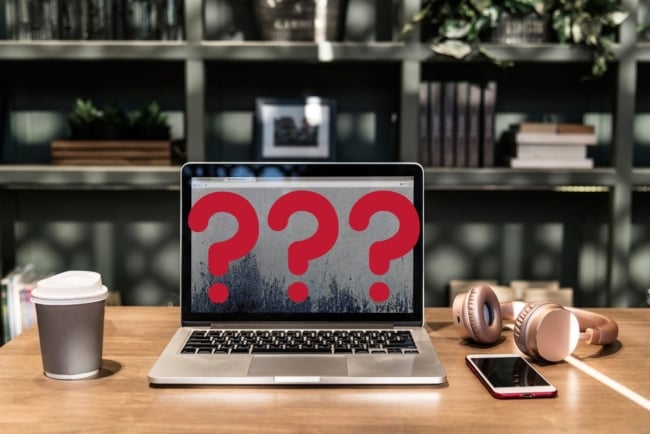 Student information systems (SIS) are hugely important aspects of higher education technology. These systems are literally in use on a daily basis by thousands of users. Whilst there have seemingly always been a limited number of market leaders in the SIS space, new thinking, solutions, and companies have emerged over the years.
One of best things to happen to university SIS is the fact that companies who initially created enterprise level systems for corporate clients are realizing the value of working with higher education IT in using systems that get the job done, regardless of whether or not they were always focused on university technologies. It represents a fairly new type of thinking...especially in the SIS for higher education realm.
I recently had the chance to engage with Workday, an award-winning enterprise cloud services provider, about their thoughts on the higher education SIS space.
Liz Dietz, vice president of student strategy and product management at Workday, answered a variety of my questions about where things are heading with higher education and the modern day SIS:
What are some of the most innovative things that are happening within the student information services (SIS) space?
The same forces that are propelling the consumer Internet are propelling student information systems (SIS). Higher education administrators and students want services that are fast, agile, smart, personal, engaging, and easily accessible. Here's where we see the most innovation:
Cloud. Higher education, like all industries, is embracing cloud technologies to reduce costs, create efficiencies, and improve the student, faculty, and staff experience. Among the many benefits of moving to the cloud, we're seeing innovation in the way cloud-based SIS are able to deliver updates in a less disruptive way, so as the higher education environment changes, institutions can keep pace.
Engagement. This is critical throughout a student's academic life – even beyond. High engagement leads to higher student success, and is especially important at the moments that matter most to students such as admission, course registration, and graduation. Is a student failing? Is a student missing an opportunity? Is a course combination a student is taking too difficult to complete in the same quarter? Innovative SIS systems have such data, and can alert and inform interactions that really make a difference in a student's life. It is not enough anymore to only engage students while recruiting and admitting them. The most important time to engage students is when they are in the midst of their learning objective, and it is more important than ever to provide students alerts, notifications, suggestions, reminders, and touch points, in those moments.
Analytics. Workday invested early on in technology to support both transactions and analytics to provide real-time insights. Without this technology, higher education institutions have to collect data and then move it to outside analytics tools or data warehouses for validation, organization, and other tedious tasks. Even then, administrators only receive insights about situations that are already over. With modern technologies, analytics are more real-time, helping schools notice if more courses of a particular type need to be added, if too many students are failing to meet needed milestones, or to alert advisors that interventions may be needed to keep certain students on track.
Mobile. Today, mobile solutions are as simple and intuitive as the consumer Internet and students today are mobile-first. For example, an innovative SIS can automatically alert students of relevant information, like if a course is supported by a financial aid package, in an accessible format.
Flexibility. Learning is being delivered differently to meet the needs of more non-traditional students. New student solutions are flexible enough to enable stackable credentials or badges, and allow for flexible calendars to accurately reflect when and how learning is happening.
What is the future of the SIS and how will Workday be there?
The future of SIS is making them even more smart, and more predictive to drive more student success. Tons of data points will pour into SIS predictive capabilities, such as student data, academic preparation, whether students are in college for the first time or not, whether they've used tutors, their course load, athletic participation, and more. All of this data can inform an institution on the likelihood of persistence and success – both individually, and in aggregate. It also allows the system to narrow content or choices, nudge the student in the right direction, alert advisors or other support personnel, and guide the student to success. Bringing data from many different sources together to gain insight is extremely difficult to do when systems are not all connected.
Technologies such as machine learning, artificial intelligence, and language recognition will also help institutions personalize the student experience, anticipate needs, and deliver suggestions on programs and opportunities. All of this will help drive student engagement, student success and, ultimately, institution success.
Why do these systems matter (aren't they all the same)?
SIS are not all the same, and they matter more now than ever because higher education is facing an increasing number of challenges, including financial pressure, competition from online learning, enrollment pressures – even new questions as to whether the cost of a degree is justified. Today's students need personalized, flexible learning solutions that support the new majority – the nontraditional student that may be returning to school, juggling work and family responsibilities. Students need flexible time periods and flexible credentials or degree programs. The old architecture of legacy systems simply cannot support the requirements of today's students and modern campuses. Having the right systems in place can provide a win-win solution for higher leaders as well as students.
What do students learn/gain from using sophisticated university technologies?
Students gain the flexibility needed to accomplish academic objectives and achieve a seamless student experience. Getting a degree is hard work; figuring out how to complete learning objectives should not be. One goal is to provide a user experience that mimics the consumer Internet – fast, intuitive, and personalized.
Access has always seemed like a problem rather than a feature for SIS providers, how is Workday meeting everyone where they are?
We take a multi-faceted approach to meeting students where they are. First, there is data to recognize who the student is, what they are trying to achieve, and what they need at that time. Second, you need flexible academic programs and timeframes that accommodate the student's life situation such as their job, family, finances, and academic objectives. Third, you need a modern user interface that can connect with the student in the manner they want to be connected, in effect, where they are. It may be an email, a push notification with a link to bring the student to a pending task or action, or it may be a text message. It is all about knowing who the student is and reaching out to them in the way they want to be reached.
---
What's happening with your university/college SIS platform? Is it working? Could it be better? Are you changing to a new system? How is your institution balancing innovation and disruption in the SIS marketplace?
Do you tweet? Let's connect. Follow me on Twitter.