You have /5 articles left.
Sign up for a free account or log in.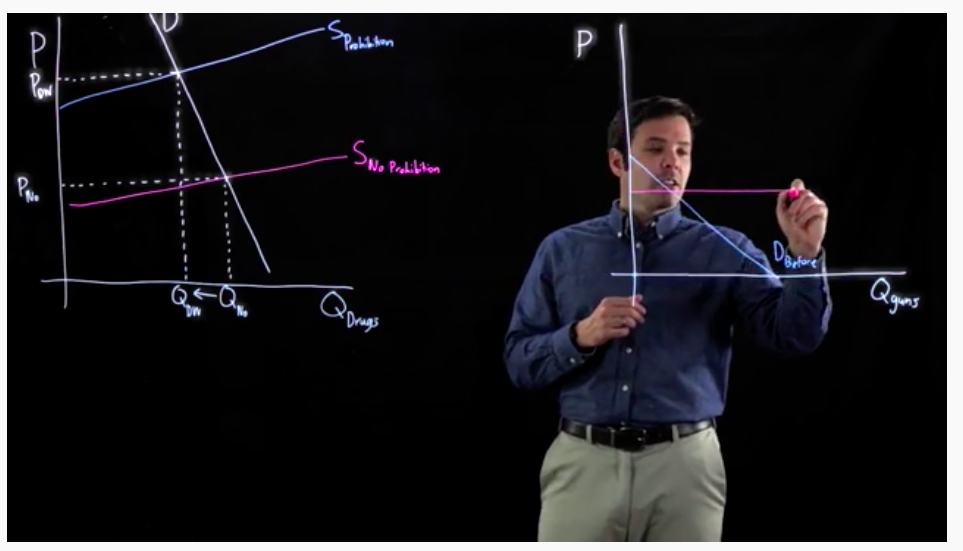 You'd think that as someone who makes his living pushing for online education and digital learning that I'd love the recent article in Quartz headlined The College Lecture is Dying. Good Riddance.
Instead, the article left me mostly confused.
This is the first in a four-part series of articles on Quartz that will explore "The Vanishing University….and the tech-driven future of higher education in America." Can't wait.
In the article, the authors Amy X. Wang and Allison Schrager, tell the story of a redesign of one introductory Principles of Microeconomics course at Texas A&M.
This fall the course will transition from an in-person lecture course to an online course. Rather than coming to a physical classroom, students will interact with the lectures, discussion groups, and assessment exercises online. 
The course was redesigned with "the help of A&M's instructional designers, as well as support from the education giant Pearson".
What is strange about the Quartz article is that the authors claim the course will both increase the quality of learning by enabling the professors to interact directly with his students, coaching and mentoring them in their understanding of the material, while also saving significant amounts of money for the university.
Everything that I know about flipped courses tells me that they are more expensive, not less, to develop and run than traditional lecture courses.
In a flipped class, which I think is what the Quartz article is describing, the faculty time with students is not eliminated. Rather, what the professors do with their students when they are in a room together changes. Rather than spending most of the time lecturing, professors in a flipped class are free to lecture only on key or muddy points, and to spend much more time interacting with the students in exercises designed to promote active learning.
As anyone who has ever flipped a class before knows, creating the digital materials that students interact with before the face-to-face sessions requires intensive and time-consuming efforts. Crafting high quality interactive video lectures, formative assessments, and assignments that can be completed online is difficult and demanding work. These learning interactions are often created in collaboration between a subject matter expert (the professor), and non-faculty educators such as instructional designers and media educators.
All this work to design and run a high-quality flipped course is expensive. It requires the collaboration of a team faculty and non-faculty educators to create, and then the full time and attention of the professor to interact with and mentor students during the face-to-face course interactions.
This approach may be more effective than traditional lectures, to the extent that the faculty and the course team can succeed in creating environments that promote active learning in a large-enrollment course. But this approach is also significantly more expensive than a traditional lecture course, where a single professor (and her teaching assistants) are the only educators involved in designing and delivering the course.
Here is the description from the Quartz article of the development of the online portion of the course:
"Students taking the Meer and Wiggins class, which is mandatory for the hundreds of business and economics majors at the school, will not physically attend a single session. Meer — an ardent lover of teaching, who started this project out of frustration about lecture courses' sheer inefficiency — has already drawn up and pre-recorded all the lessons, engineered an interactive video platform, prepared all the homework and reading materials, and uploaded everything digitally, painstakingly mapping every last moment of the semester out before it actually starts."
And here is the description, as I read it, of how the course will now move into a blended or flipped model:
"Now that the prep is all out of the way, he can refocus on individual students who're genuinely interested in a deeper pursuit of economics. Meet with them. Speak to them. Inspire them."
The article ends by talking about costs,
"Online education in its utopian form—effective, immersive, engaging, yet cheap to produce and able to reach audiences of millions—has too many advantages to discount. "
So which is it?  Is Principles of Microeconomics at Texas A&M moving to a flipped (and more expensive) teaching model?
Or is this course transitioning to a fully scaled model (and therefore less expensive) of online learning, one where there is little interaction between the faculty and the students?
The answer matters, as any effort to move to an effective blended (or flipped) model of instruction - particularly for large-enrollment introductory courses - will require significant investment of institutional resources.
Can you make sense of what is going on in this economics class at Texas A&M?
Has your institution invested the resources required to move to a blended model of instruction in your introductory courses?
Do you see a day coming where scaled fully online courses - with limited faculty/student interaction - will replace traditional face-to-face introductory courses?
Are you as worried as I am that this change will drive further inequality in student learning?  Growing the gap between well-resourced private institutions (that can afford to invest in quality blended learning), and public institutions (that educate the vast majority of students), that can't afford to make these investments in learning?
More from Learning Innovation