You have /5 articles left.
Sign up for a free account or log in.
What do academic careers look like outside of the traditional faculty path?  Nowadays, that is a complicated question.  The ideal type of an academic career - one that involves progressing through assistant/associate/full professor ranks - has now become the minority path.  Far more PhDs trained in traditional academic disciplines find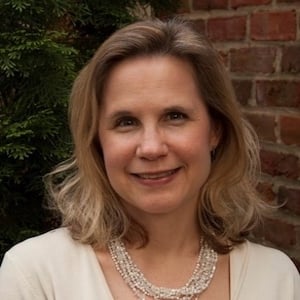 themselves in non-traditional academic careers.
What if that academic career is built in a for-profit educational company?  What does that look like from the inside?  How does working for a company influence one's thinking about the increasing integration of nonprofit and for-profit organizations in the core educational enterprise of the university?
To get at some of these questions, I asked Dr. Lisa Rohrer - Director of University Partnerships at Emeritus - to discuss some of these issues.  For disclosure, Emeritus is a partner with my institution in developing an upcoming non-degree online Professional Certificate in Data Science.  Lisa generously agreed to share her thinking.
Q1:  Lisa, let's give everyone a bit of context.  Tell us what Emeritus is.  And what your role of Director of University Partnerships entails.
Emeritus delivers online education in coordination with elite universities. Our mission is to provide access to this elite education for learners all over the world, many of whom could not otherwise benefit from the incredible knowledge housed in these institutions due to financial and logistical hurdles. In addition to serving a global community of learners, we also help our university partners gain access to new markets and increase their impact in ways that are difficult for them to do without a global partner. This year we'll enroll about 50,000 learners - the majority of whom are working professionals living outside the US - in short-form certificate programs with about 16 elite university partners.
As the Director of University Partnerships, it's my job to ensure that our partnerships are healthy and growing, that our partners' goals are being met, and that we as an organization serve them well.
Q2:  Everyone knows 2U and Noodle and Wiley and Pearson and other companies in the OPM space.  How come nobody has ever heard of Emeritus? 
It's true - we have flown largely under the radar screen. That's because we've built a nice portfolio of relationships with elite universities based on word of mouth and have not needed to promote ourselves widely in order to expand our business at a healthy rate.
When it comes to marketing our courses, we are quite global with nearly 30% of enrollments coming from India/Asia, 15% from Latin America, 11% from the Middle East and 3% from Africa. Perhaps our global focus is one reason why we are less known in the US.
Q3:  Let's talk careers.  You have a PhD from the Harvard Business School in Organizational Behavior.  You've worked in leadership roles at Georgetown and Harvard.  Why have you chosen to work for a for-profit education company? 
It became clear to me when I was on the job market in the last year of my PhD that a traditional academic career was not a good fit. Although I Iove research and the ideas that fuel academia, I do not have the passion for academic writing that is so important to succeed in a tenure track job. I love being in the classroom and working on business problems so I found myself drawn to a career of case writing, consulting and executive education teaching.
I was introduced to Emeritus a little over three years ago by a friend who serves as a key advisor to the firm and someone I admire a great deal. I had been working with law schools and lawyers helping to bring organizational behavior insights to the business of law for quite some time and was interested in expanding my scope. Intellectually, I'm drawn to the concept of industry change. I felt that online was a potential disruptive force in the higher education market and I wanted to gain some hands-on experience with online education. Emeritus was looking for industry experts to work with participants in leadership courses so it was a good way to dip my toe in the water.
Once I started working with Emeritus, I was drawn in and slowly started to devote more and more of my time to the company. What attracted me? Well there were three big reasons: first, I was drawn to the mission of the company to expand the impact of elite education. I feel incredibly fortunate to have benefitted from my own elite education and I guess being trained as a sociologist, I'm keenly aware that my demographic circumstances played a big role in enabling me to do that. So our mission of expanding access is very important to me personally. 
Second, from the very beginning, I completely fell in love with the culture of the company. Our founders, Ashwin Damara and Chaitanya Kalipatnapu, are incredibly smart people, as you would expect for successful entrepreneurs, but they are also exceptionally thoughtful, approachable and caring - and the culture reflects this. When I started to work with the team, I saw a group of people who were passionate about the mission and dedicated to their work and I found this very inspiring.
Third, I really wanted my work to be more global in nature. I've always loved to travel and explore different cultures and I wanted to integrate this passion more into my work.
You asked specifically about how I feel working with a "for profit" company. I certainly recognize the occasional discomfort academics express when working with for-profit businesses. But having seen both the faculty and administrative sides of universities, it seems to me there has always been a tension within institutions between the purely academic mission and the financial realities of responding to changes in the market. So in some ways this tension finds an easy target when there is a for-profit company involved.
But personally, being in a for-profit company is more exciting than if we were trying to do what we're doing as a non-profit entity. For one thing, we would not have been able to move as quickly and have the same impact if we did not have the backing of like-minded investors who have been helping us grow and scale effectively.
We are also able to take financial risks on new programs and partners that would be difficult to do otherwise. Just because we are for profit does not mean we are not capable of being a beneficial partner to universities. There are lots of for profit companies that work successfully with universities from food service to LMS providers. But I do believe that as leaders in this space, we need to be vigilant to ensure that we balance the financial and mission-oriented aspects of our business.
Q4:  The OPM industry is, to put this politely, controversial.  New America's Kevin Carey has argued persuasively that OPMs are driving up the costs of education, as huge sums of money are now spent on marketing.  (With none of the savings that schools can realize from online learning being applied to lower the costs for students).   Can you make a counter-argument in defense of the idea of university/company partnerships, and the revenue sharing agreements that these deals are customarily built on?
First of all, I'm not sure we would even consider ourselves an OPM. For one thing, we are not solely online. For example, through our Eruditus business, we can create a 6-month blended experience with both online modules as well as classroom experiences in places like Dubai and Singapore. Furthermore, we unbundle our services, offering just the amount of instructional design, video production, market targeting, etc. that our partners need. Some universities want us to create and deliver online courses globally; others are more interested in getting help reaching specific global markets with existing material that they create and deliver. So we approach our partnerships from a flexible perspective with our partners' goals in mind. And finally, our online programs are offered at a fraction of the price of an on campus executive education program so we truly see this as expanding access. We are finding ways to bring elements of the on-campus experience to a geographically and economically more diverse group of learners.
In fact, contrary to the assertion that this activity drives up the cost of education, our partners tell us that in fact, we are helping to fund key aspects of their mission. For instance, one of our partners funnels profits from our programs back into department research budgets; so faculty are seeing a direct benefit to their research as a result of financial resources coming into the university through our programs. I believe that many of the economic contributions we are making to universities are in the form of incremental revenue, not replacing what would have been there already.
The concept of revenue sharing is indeed controversial. Where revenue sharing can go wrong, as Kevin Carey notes, is when it creates incentives to raise tuition, which can be problematic in the world of federally funded student loans and degrees which are rapidly escalating in price. I completely understand this concern, but let's not throw the baby out with the bathwater.
A pricing system that primarily shifts risk to the provider is, in many respects, beneficial to a university with a need to be conservative with their funds. Keep in mind, it is a revenue share, not a profit share. Any activity that generates revenue will have associated costs and how those costs are allocated across partners is a key point.
So how does the revenue share work in our world?
We give a certain percentage of top-line program revenue to the university and for most of our partners, the only direct cost associated with that share is faculty compensation. The rest is used to fund salaries, overhead and other activities - it effectively drops directly into a pool of money that is used to run the university.
Our portion needs to fund all of the other direct costs in creating, marketing and deploying these programs, which includes instructional designers, film crews, editors, learner support, technology, marketing, outreach and advertising. (If you read the financial reporting closely, you will notice that companies working with universities in the creation and deployment of online education programs of all types generally are not very profitable!) We also bear 100% of the financial risk; even if a program drastically underperforms, the university will get a share of the revenue; we are the ones who absorb the investment in creating and deploying the resources that generate that revenue.
The other aspect of the revenue share is that it aligns our financial interests. We are very motivated to go above and beyond to create a successful program for our partners. If we were to move to a fee for service, for example, not only would it shift risk back on the university because they would pay regardless of the success of the program, it would also reduce incentives for us to think of new and creative ways to make these programs successful.
The risk equation is one reason why university/company partnerships can be beneficial. In addition to taking on more financial risk, there are other things that we can do more easily than our university partners. For instance, we have recently opened offices in Latin America and China, which are enabling us to localize and sell courses in those markets. We're doing more than just a translation of the course: we have feet on the ground in these geographies and we are recruiting and supporting learners in their native languages. While many universities have ties to other geographic locations, effectively reaching large populations of learners in emerging markets is not easy and it's a service that we can provide our partners.
Going forward, we recognize the need to continue to be thoughtful about how we work with our partners and the financial aspects of our relationships. One area we see more and more is an interest in having us working alongside our partners as they build their own online capabilities. To do that, we are being increasingly flexible with how we engage with them along the spectrum of activities that support online certificate programs. But this entire industry is still quite new and as with all relatively new endeavors, I'm sure the needs of universities will continue to evolve over time and the capabilities that companies like Emeritus bring to the table will necessarily evolve as well. It's exciting to be on the forefront of this change, helping our university partners think through the opportunities and challenges together.
What do you want to ask Lisa?