Title
A Q&A with Mike Berlin, Managing Director of Entangled Solutions
Trying to make sense of the world of higher ed consulting.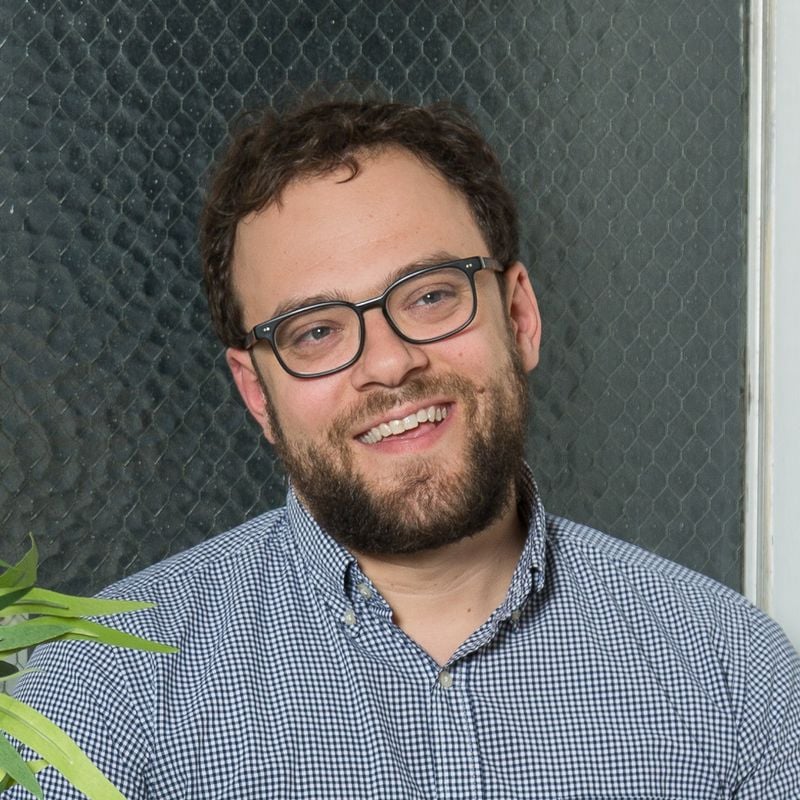 Mike Berlin, the Managing Director of Entangled Solutions, graciously agreed to answer my questions.
What do you want to know about Entangled and the world of higher ed consulting?
Q1: In as simple, jargon-free, and as few words as possible - please explain to us what Entangled is. What separates Entangled Group, Entangled Solutions, Entangled Studios, Entangled Labs? And while you are at it, why should anyone in higher ed care about understanding Entangled?
Entangled, not unlike a college or university, has many different departments and divisions, each with their own specialty but all serving the same goal and mission. But in essence though Entangled does two things:
First, we build new education organizations and technology companies. Second, we provide consulting and advising to education and talent organizations.
It's important to do both of these things together, because there's a symbiotic relationship between those two disciplines. To support our consulting clients, we bring the capabilities and practical experience of a company builder and to build high-impact companies, we bring vetted ideas and insights developed through consulting. Through this work, our focus is on helping education providers to better support the needs of a knowledge economy.
Q2: Okay, here is my view of consulting companies working in the higher ed space. Consulting companies are hired, often by new presidents and administrators, to answer questions that could be answered more accurately, and much more cheaply, by people already working on campus. The consultants tend to not have much direct experience in higher education and are more junior than the principals who sold the business in the first place. They create expensive reports that validate what the institution wants to do. How am I wrong?
Unfortunately, this stereotype is often accurate among higher education consultants. The reason for this is that most higher education consulting groups are either A) part of a much larger practice (corporate consulting) or B) made up of career consultants. Higher education consulting has often functioned this way because that's how corporate consulting firms work. Big corporations hire consultants to tell them things they already know. When that is the case, the corporate consulting model translates poorly to the higher education context without enough respect or appreciation of higher education. All too often, applying the corporate ethos of management consulting to the challenges of higher education is a recipe for frustration.
Entangled, in many ways, was founded to offer an alternative for colleges and universities looking to reinvent themselves, to dream big, and to future proof themselves.
For starters, the premise of our model is that the value of consulting expertise really only holds true when tethered to a real-world understanding of working on the frontlines of education. We can team expert consultants with people who have been in education--who have had to fight for change internally, who have managed the politics, have fought to import new systems and ways of thinking, who have engaged with the community and the culture of academia. When we pair those kinds of people through a model that enables us to efficiently deploy talent, then you get something that is real value added.
Q3: Why is Entangled different from other variations of higher education consulting?
Entangled is different in practice in a few key ways.
First, we structure ourselves to be an extension of the leader's existing team on campus. While it is true that there's in-house expertise to answer these questions. Most of those leaders on campuses already have 5-6 different hats they're wearing--if they're lucky. So asking the campus to take on a new, short-term project is the sort of exercise that strains teams and fuels the type of initiative fatigue that can short circuit real change. What we do is step in alongside the president or the dean to provide extra support to solve 1-2 problems for a short- to mid-term period and help them develop the vision and roadmap to address those challenges in a sustainable way. We've used this model to work alongside some of higher education's top innovators such as SNHU and Davidson.
Second, we are not a company of career consultants. We have people with a diverse set of experiences within education: entrepreneurs, authors, designers, academics, strategists, and investors. We often act as translators for our clients helping them understand the interests and sometimes even the language of the other parts of the ecosystem. In technology, we think of this as "interoperability." We often are tasked with fostering new kinds of collaboration across historically disparate parts of the education sector.
Most importantly, though, Entangled's unique structure described earlier gives us a really unique view on where education is going. Because we are building education companies and also helping develop strategy and ideas for higher education, we have this unparalleled lens for what's happening within philanthropy, tech, and academic leadership--we're engaging with all three at once.
Big universities with large budgets have for years had the financial resources and a lab or R&D function within the institution to focus on large problems. Most universities don't have a big enough need, nor can they afford that kind of resource on campus. We are that kind of lab for higher education.
Q4: My older daughter is a second semester junior at her university. Many of her friends are doing internships at consulting companies, in hopes of getting offers, so that they can become consultants. I've warned my kid to never become a consultant, as they work insane hours in high-pressure environments with constant travel on stuff that's not meaningful. Sure, they make good money, but burnout is high. Am I giving my daughter good advice? Is Entangled any different?
It depends what your daughter and her friends want to optimize for in their first job. Of course, there are the well-trod critiques of traditional management consulting, but let me mention a few unexpected benefits. The skills you develop as a consultant are beneficial as you progress in your career and the relationships that you build with your cohort, tend to be lasting and where the most learning takes place.
I think that careers at Entangled are different for a few key reasons:
Because of our mission and our focus on impact, our employees see social impact and meaning in their work.
Because we are not just a consulting company, but also a venture studio, we are able to provide career paths that extend far beyond the traditional consulting trajectory. We can provide a path towards being an entrepreneur and a path of working in many different functions for an early stage education company.
Because we work only in education, in a job at Entangled, you will accumulate real issue area expertise and will develop real relationships with committed educators, entrepreneurs and leaders who are committed to making a difference through education innovation.
If this sounds compelling to your daughter, ask her to apply here.
What do you want to ask Mike?
You may also be interested in...
Today's News from Inside Higher Ed
Inside Higher Ed's Quick Takes