Title
Tim O'Reilly's Tech-Company Positive 'WTF'
A book-length argument for the benefits of our corporate digital age.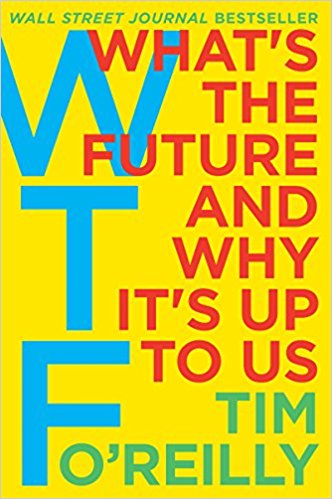 WTF?: What's the Future and Why It's Up to Us by Tim O'Reilly
Published in October of 2017.
During the first dotcom bubble I was an early employee of a company first founded in 1768. Actually, I was an early employee of Britannica.com Education, a failure of operatic proportions in which I played a small role in hastening that cycle of corporate value destruction. While I never got rich from that particular venture - as the Britannica.com never went public and my stock options never materialized - I'll never regret the years in the late 1990s that I spent in San Francisco. During those years I got to hang out in a live-work loft South of Market, meet Stewart Brand on his houseboat, and learn everything about how to drive a 230 year-old cultural icon into the ground.
Amongst the happy memories that I've retained from my disastrous sojourn outside of the warm embrace of academia was reading the paper volumes published by O'Reilly Media. To have one of these books on your desk was a symbol of geek credibility. The fact that I had no business going anywhere near a book on system administration (armadillo), programming python (a python naturally), C++ (ground squirrel) meant little. O'Reilly books were cool with the developers and the admins - and I wanted to be cool with those people. (I never succeeded in that ambition either).
One reason that O'Reilly Media books were (and as far as I know) so respected by tech nerds was not only the animals on the cover, or the contents of the book (which I rarely understood), but the fact they were published by Tim O'Reilly. O'Reilly's new book, WTF?: What's the Future and Why It's Up to Us, will only serve deepen his claim to tech-thinking royalty.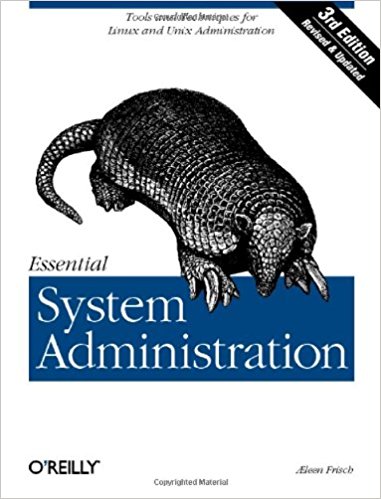 WTF is a fun book mostly because O'Reilly is such an engaging character. He is the Forrest Gump of the tech set, having popularized (but not coined) the terms Web 2.0 and Open Source. Somehow, O'Reilly never managed to get Silicon Valley rich - even though his company came out with the first commercial web portal (Global Network Navigator) and e-books years before the Kindle.
WTF can be read as a counter-argument to the slate of anti-tech company books of 2017. (With The Four, World Without Mind, Move Fast and Break Things coming to mind). O'Reilly is tech and tech company positive, arguing that technological innovation will continue to drive improvements in global prosperity. He is critical of arguments that robots will take all the jobs (so am I), and even has nice things to say about Uber. (As a creator of flexible jobs).
Where O'Reilly does call for change is in our educational systems (he is not fan of our existing K-12 system) and political policies. WTF is actually the least interesting when O'Reilly is being most critical - as he knows far more about tech businesses (which he likes) then government policy. Reading WTF may restore some of your optimism in the potential for technology, and the technology industry, to drive positive economic and social change.
Those most worried about automation, super AI, and the uberization of the new (gig) economy will find much in WTF to disagree with.
Do you have an O'Reilly Media animal cover book on your bookshelf?
What are you reading?
Opinions on Inside Higher Ed
Inside Higher Ed's Blog U
What Others Are Reading
Past:
Day
Week
Month
Year