You have /5 articles left.
Sign up for a free account or log in.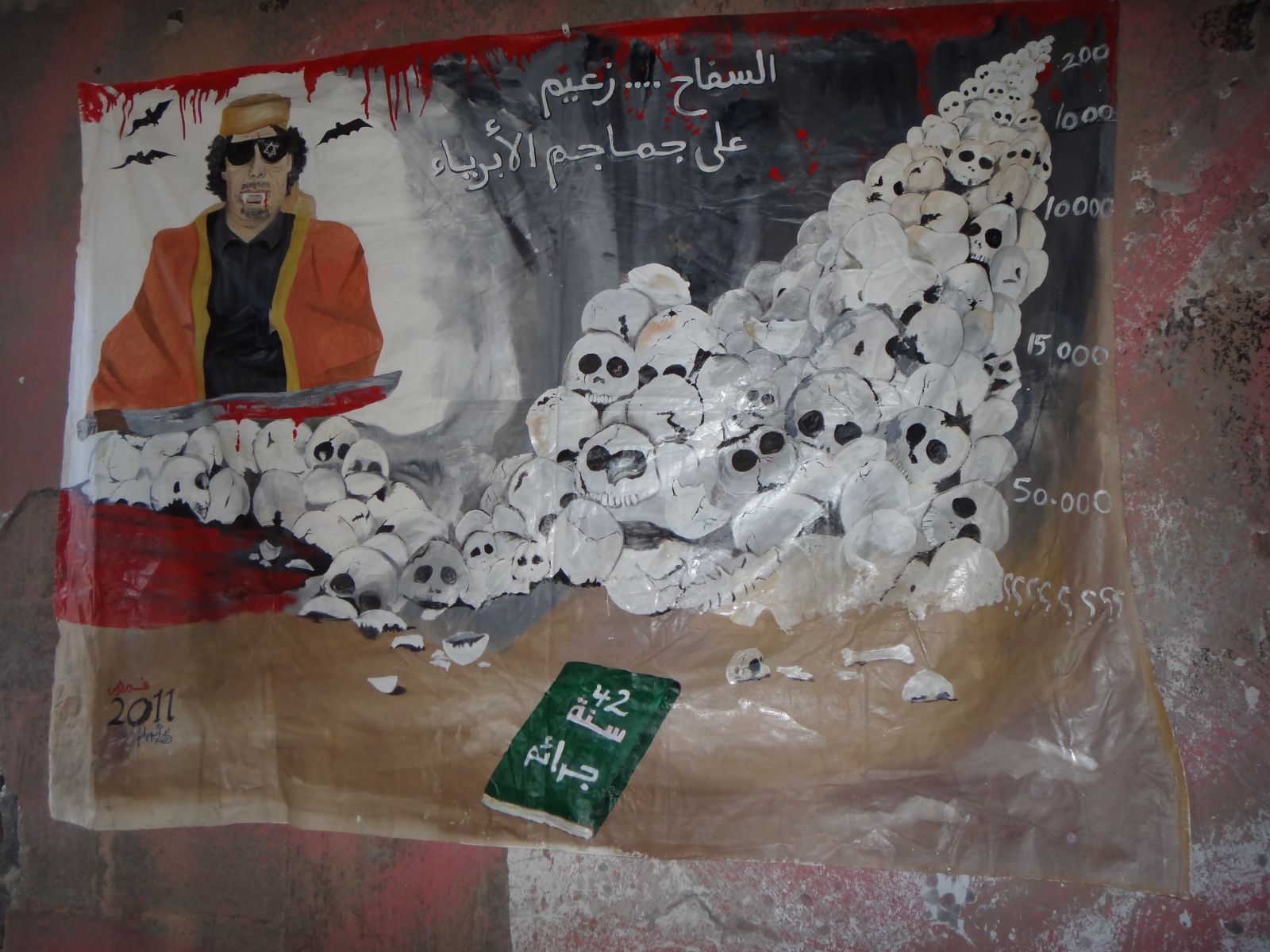 While much is still in transition, the fall of Muammar Qadhafi offers great opportunity for higher education and intellectual freedom in Libya.  In his infamous Green Book, in which he outlined his political and philosophical tenets, Qadhafi described education as a natural right.  Nonetheless, the university system in Libya was, in the view of many Libyans, purposefully squandered for decades by Qadhafi's regime.  Salaries were low and resources for meaningful research scarce.  The system was also used as a propaganda tool of the dictatorship. With the Qadhafi regime removed, rebuilding and improving this system is not only possible, it is essential to preparing the next generation of graduates to face the challenges of building a new nation. 
For Libya, a country of only six million people (similar in population to my own state of South Carolina), transitioning and modernizing its entire higher education system cannot be done alone; it will take meaningful engagement with the international community.  Fortunately, Libya (unlike South Carolina) has 46.4 billion barrels in oil reserves, the largest in Africa.  With this treasure, it is generally believed that funding the system will not be a hurdle.  Oil reserves already allow higher education to be provided without tuition.  There are seven major universities across Libya, and though they are overburdened, the system has been able to give all willing Libyans an education.  As a result, Libya has in place adequate physical infrastructure and faculty, many of who were educated in the U.S. and England.   What is in place, however, is merely a foundation, inadequate for the needs the new nation will have.  What Libya's universities lack is modern pedagogy, information technology, and management methods to adequately utilize physical and human resources.
In the more immediate future, support is needed to implement the latest technology.  Student registration software and library database software are basic technologies often taken for granted in western institutions, but needed urgently in Libya. This is where the cooperation of the international community of educators can make an enormous contribution.  Researchers such as Naji Abdel Wanis, a former lecturer at Omar Al-Mkhtar University in Bayda, have made frequent trips to Egypt to conduct research, returning with armloads of texts and photocopies.  The lack of current resources impacts both research and the classroom.  Naji has frequently left textbooks in local copy shops from which his students can make photocopies, common practice in Libya where current editions of texts are hard to come by and academic databases not available.
Libyan educators also express a need to overhaul the faculty and staff recruitment and promotion process. In the past, allegiance to Qadhafi was the passport to education posts in the ministry and in the universities. True transformation and transparency cannot come unless institutions are empowered to put the right people in the right positions.  There is a need for a substantial shift in thinking regarding the way of doing business. Change will take time.
One means of integrating new practices and technologies will be through faculty and student exchange programs between Libya and top international institutions.  Meaningful two-way exchange will have to wait until the security situation in Libya is addressed, however.  The US State Department has listed a travel warning for all but "essential" travel.  While open conflict has ended, the country is still awash with weapons and acts of violence are not uncommon.  Until the country is secure, getting international education professionals into Libya will be difficult.  Adding to the challenges is the lack of organizational stability in the country.  Many Libyans currently in leadership positions see themselves as placeholders and are not empowered to make important decisions.  This issue of legitimacy has also impacted the university system; the president of Tripoli University has been replaced twice since October.  National elections are planned for June and, if successful, should begin to bring some stability to the nation. 
The current atmosphere in Libya leaves many projects on hold, but the international community can still assist scholars and education professionals interested in visiting institutions abroad.  Libyan students are studying abroad in greater numbers; the U.S. embassy in Tripoli reported nearly 1700 applications for the 2011-2012 Fulbright program.   In her recent visit to Tripoli, Secretary Clinton promised to double the number of Fulbright awards to Libya.  For these and other programs to be successful, however, additional foreign language training for Libyans is necessary.  In March of 1986, as part of Qadhafi's campaign to "eliminate foreign influence," English and French textbooks at Tripoli University (then called Al Fateh University) were burned by university officials.  This ignored student protests and the fact that most technical and medical courses were taught from English textbooks.  For the following decade, the teaching of French and English was banned in Libya.  Foreign-language instruction was resumed in the mid-nineties, but a generation was lost.  Many of this generation now hope to receive graduate education abroad but they do not have the language skills to excel. 
Despite the hurdles, there are already some signs of hopeful change. At the 2010 Cairo International Book Fair Idris Ali's novella, The Leader Having a Haircut, was confiscated by Egyptian authorities.  Sales of the book were banned and the publisher was detained.  The novella, describing the inhumane working conditions of Egyptian workers in Libya was seen as overly critical of the Qadhafi regime by Libya's (then) neighbor and ally.  Contrast this with events taking place at the 2012 Cairo International Book Fair this past February at which Abdel Rahman Shalgam's book Person's Around Qadhafi was the subject of a special seminar.  Written as an insider's view of a tyrannical regime, the book profiles 37 individuals who remained loyal to Qadhafi until his death in October 2011.  The Egyptian media praised the discussion panel, which included renowned Egyptian authors as well as the Libyan ambassador to Egypt.
The challenges facing Libyans as they work to build state institutions destroyed by dictatorship are immense.  Libya's universities will play a crucial role in the process, and any state or individual interested in seeing Libya's democracy succeed should also be concerned with building a strong system of higher education.  Successful democracy in Libya will require a highly educated population, which can best be fostered by an educational system with updated pedagogy, organizational management, and information technology. Libyans are optimistic about their future and are capable of building a healthy nation.  Repairing the damage to their educational system done by more than four decades of dictatorship can help them achieve this goal.
Darren L. Linvill is an Assistant Professor in the Department of Communication Studies at Clemson University