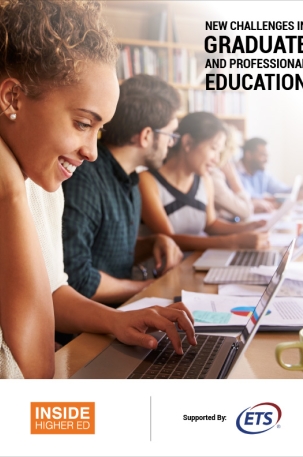 "New Challenges in Graduate and Professional Education" is the latest in a series of free compilations of key articles from the editors of Inside Higher Ed.
You may download the print-on-demand booklet here.
On Wednesday, November 15, Inside Higher Ed's editors presented a free webcast to discuss the themes of the booklet. You may view a recording of the webcast here.
This collection of articles was made possible in part by support from Educational Testing Service.