You have /5 articles left.
Sign up for a free account or log in.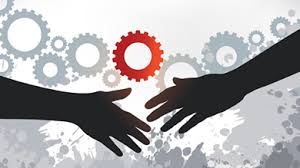 The instructional design profession is changing rapidly because of the ongoing expansion of online courses, new technologies and shrinking or limited resources. The new ID2ID Peer Mentoring Program, sponsored by Penn State University and Educause, is set pair participants nationwide to help designers resolve issues and develop ideas. 
"There definitely is a demand for this program," said Debbie Beaudry, director of Instructional Technology at the Teachers College at Columbia University and chair of the professional development committee of the Instructional Designers Association. She added that designers at smaller institutions are especially in need of mentoring because they usually don't have a team to collaborate with or share their challenges.
Veronica Diaz, director of online programs and associate director for the Educause Learning Initiative, said that instructional designers are seeking mentoring and professional development because transformational learning and data are pushing their profession in a new direction. "Instructional designers are looking for problem-solving programing," she said. "They want to sit down with others who have the same problems."
"People are being thrust into new responsibilities, but they don't know how to do some [things]," Diaz said, such as how to use data analytics while the course is going to to improve real-time learning. "It's comforting to piggyback on someone who has the same issues."
Registration for the ID2ID program opened last week, and applications are being accepted through May 15. The inaugural program, which will have 200 participants, starts in mid-June. So far 150 have applied, including designers from China, South Korea, Australia and Columbia, said Angela Dick, a Penn State designer and one of the program organizers. Diaz said she expects at least 300 people to apply.

4 Program Goals
The ID2ID organizers have four goals for the program:
Help designers solve problems.
Help them contribute to their growing and changing field.
Allow instructional designers to have a role in the bigger conversations about their profession.
Provide opportunities for designers to share teaching and learning techniques and information.
An added bonus: ID2ID participants may be alerted to job openings, said Kyle Bowen, director of Penn State's Education Technology Services. "There are limited program opportunities for instructional designers," he said. "It is important to build a network."
The ID2ID program is modeled after a peer-mentoring program developed by Penn State for its own instructional designers four years ago, Bowen said. Fifty of Penn State's 150 designers are participating in the internal program. Penn State will continue operating its program in addition to being involved with ID2ID, Bowen said, adding that the university is encouraging its employees to apply for the national program, too.
Penn State conducted a pilot peer-mentoring program with the University of Nebraska last year, and based on the success of the pilot, approached Educause about collaborating on a nationwide program. Educause is involved in ID2ID, Diaz said, because it believes the program will provide a rich channel of information about what's happening and what types of programs are needed in the instructional design field. As important, the program can serve as a robust model for other nationwide faculty development programs, she added.
The ID2ID program staff is made up of volunteers from Penn State and Educause and a volunteer advisory committee that includes designers from across the U.S.
The four-page ID2ID application, which mirrors Penn State's program application, asks potential participants what skills they want to focus on, what type of partners they'd like to be paired with (for example, a less experienced designer with a more seasoned one, or someone with the same level of experience) and what key issues in teaching and learning they'd like to address.
After the designers are paired, they will develop a set of shared goals, and at the end of the six- to eight-month program, the participants will write reflections about what they learned, Dick said. The organizers believe the program will be ongoing, and hope it leads to other types of professional development for IDs.
There is no fee to participate in the ID2ID program, and there are no travel requirements, which would have made the program cost-prohibitive for many participants, Diaz said. However, the organizers hope the designers will have the chance to meet at a conference, she said.
Challenges Ahead
The biggest challenge for the ID2ID program organizers is appropriately matching the participants, who will meet regularly by phone and through emails and video conferencing, Diaz said. The advisory committee will do the matchmaking with the help of Penn State's expertise and data analytics, Dick said. But, she added: "If you apply and we don't have a strong match for you, you might not get into the program."
Finally, because the program is free and voluntary, Diaz said motivation and program completion could be issues for some participants. So, the organizers are offering digital badges as incentives, she said.