You have /5 articles left.
Sign up for a free account or log in.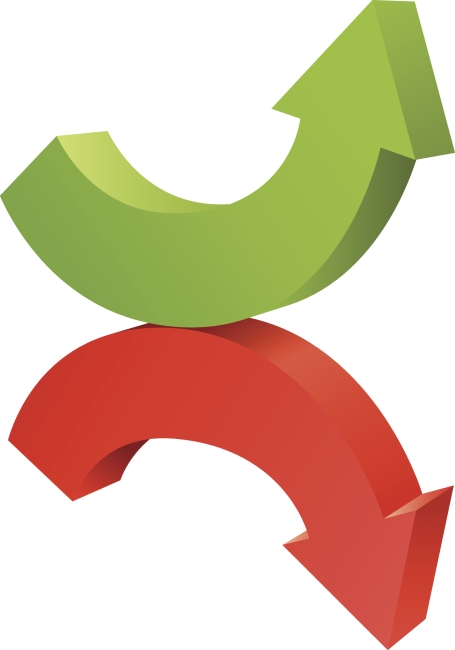 The newly released Digital Learning Compass contains a wealth of data about the state of online education in the United States. An earlier article in Inside Digital Learning and a new article this week in Inside Higher Ed explored some of the highlights of the report, a product of the Babson Survey Research Group, e-Literate and WCET.
In this article, we dig into institution-level data in online enrollments. The Digital Learning Compass, which analyzes federal data from the Education Department's Integrated Postsecondary Education Data System, includes tables showing the 50 colleges and universities with the largest number of students taking at least one online course in both 2012 and 2015, the latest year available.
In the table below, Inside Digital Learning looks at how the online enrollment landscape has shifted in the last few years -- who is ascendent, who is losing ground and who is holding their own.
Patterns Emerge
Not surprisingly, given the seismic shifts in the economy and intensified government regulation, many of the biggest declines were at for-profit institutions, starting at the top. The University of Phoenix retained its status as having the largest online enrollment from 2012 to 2015, but it lost nearly 100,000 students, more than a third of its overall enrollment. Ashford University, part of Bridgepoint Education, suffered a 45 percent decline in its online enrollment over that period, dropping to 11th from second in 2011.
A few other for-profit colleges showed growth -- Chamberlain College of Nursing nearly doubled its online enrollment, Grand Canyon experienced a nearly 24 percent increase and Walden University grew by 5 percent. Several others dipped only modestly, like Colorado Technical University, Capella University, Kaplan University (which agreed last week to be sold to Purdue University) and American Public University System.
Many of the other big enrollment losers from 2012 to 2015 were community colleges. Ivy Tech and Northern Virginia Community College both lost at least a third of their online enrollments, and where 15 two-year institutions were represented in the top 50 in 2012, that number was down to eight in 2015: Ivy Tech, Lone Star College System, Houston Community College, Valencia College, St. Petersburg College, College of Southern Nevada, Northern Virginia Community College and Cuyahoga Community College.
The biggest gainers, meanwhile, were mostly private nonprofit institutions. Western Governors University, which kicked into another gear in growth in the late 2000s, moved from 10th to third with an online enrollment gain of 70 percent. Southern New Hampshire University's nearly 400 percent increase in digital enrollment skyrocketed it from 50th place to fourth, and Brigham Young University-Idaho more than doubled its online enrollment to move from 45th in 2012 to 14th in 2015.
The other noteworthy category of institutions were the public universities, mostly in the Sun Belt, that saw their online enrollments swell as they grew generally. California State University-Northridge (151.6 percent increase), Florida State University (79.7 percent), Texas Tech University (191.6 percent), the University of Iowa (217 percent) and the University of Texas at Arlington (75.8 percent) were among them.
One caveat about the numbers below, to ward off some potential confusion: The table appears to show Arizona State University losing significant online enrollment, down about 36 percent from 2012. But the table also shows another Arizona State campus, its innovation campus called Skysong, with 19,000-plus students compared to none in 2012. An Arizona State spokesperson explains that the university in 2013 began reporting its online enrollments separately by campus, and that the university's total online enrollment in 2015 was 52,490, which would place it seventh among all institutions.
Top 50 Institutions by Online Enrollments (Students Taking at Least One Class) in 2015
| | | | | | |
| --- | --- | --- | --- | --- | --- |
| 2015 Rank | Institution | 2015 Online Enrollment | 2012 Online Enrollment | 2012 Rank | % Change |
| 1 | University of Phoenix-Arizona |               162,003 | 256,346 | 1 | -36.8% |
| 2 | Liberty University |                  72,519 | 69,935 | 3 | 3.7% |
| 3 | Western Governors University |                  70,504 | 41,369 | 10 | 70.4% |
| 4 | Southern New Hampshire University |                  56,371 | 11,286 | 50 | 399.5% |
| 5 | Grand Canyon University |                  54,543 | 44,006 | 7 | 23.9% |
| 6 | Walden University |                  52,799 | 50,209 | 5 | 5.2% |
| 7 | American Public University System |                  52,361 | 58,115 | 4 | -9.9% |
| 8 | University of Maryland-University College |                  48,677 | 42,165 | 9 | 15.4% |
| 9 | Kaplan University-Davenport Campus |                  45,268 | 46,374 | 6 | -2.4% |
| 10 | Excelsior College |                  43,123 | 39,728 | 11 | 8.5% |
| 11 | Ashford University |                  42,046 | 76,722 | 2 | -45.2% |
| 12 | Capella University |                  34,365 | 35,754 | 13 | -3.9% |
| 13 | Ivy Tech Community College |                  34,103 | 42,821 | 8 | -20.4% |
| 14 | Brigham Young University-Idaho |                  33,551 | 11,763 | 45 | 185.2% |
| 15 | University of Central Florida |                  33,034 | 21,782 | 20 | 51.7% |
| 16 | University of Florida |                  28,838 | 23,180 | 18 | 24.4% |
| 17 | Florida International University |                  26,341 | 25,028 | 16 | 5.2% |
| 18 | Arizona State University (main) |                  22,809 | 36,095 | 12 | -36.8% |
| 19 | Colorado Technical University |                  22,757 | 22,608 | 19 | 0.7% |
| 20 | Chamberlain College of Nursing |                  22,114 |  11,096 | n/a | 99.3% |
| 21 | Lone Star College System |                  21,811 | 18,602 | 25 | 17.3% |
| 22 | University of South Florida (main) |                  20,993 | 16,241 | 30 | 29.3% |
| 23 | Columbia Southern University |                  20,823 | 19,933 | 23 | 4.5% |
| 24 | DeVry University |                  20,458 | 21,616 | 21 | -5.4% |
| 25 | Full Sail University |                  19,939 | 23,486 | 17 | -15.1% |
| 26 | Houston Community College |                  19,111 | 17,524 | 26 | 9.1% |
| 27 | Arizona State University (Skysong) |                  19,094 | 0 | N/A | n/a |
| 28 | University of Texas at Arlington |                  17,541 | 9,975 | n/a | 75.8% |
| 29 | Valencia College |                  17,216 | 13,985 | 34 | 23.1% |
| 30 | American College of Financial Services |                  16,764 | 0 | n/a | n/a |
| 31 | St. Petersburg College |                  16,501 | 16,669 | 28 | -1.0% |
| 32 | California State University-Northridge |                  16,130 | 6,412 | n/a | 151.6% |
| 33 | College of Southern Nevada |                  14,906 | 13,270 | 35 | 12.3% |
| 34 | Texas Tech University |                  14,826 | 5,085 | n/a | 191.6% |
| 35 | Pennsylvania State University (main) |                  14,355 | 13,238 | 36 | 8.4% |
| 36 | University of Cincinnati (main) |                  13,992 | 9,424 | n/a | 48.5% |
| 37 | Kent State University |                  13,754 | 10,159 | n/a | 35.4% |
| 38 | Northern Virginia Community College |                  13,421 | 19,152 | 24 | -29.9% |
| 39 | Utah State University |                  13,360 | 10,232 | n/a | 30.6% |
| 40 | Thomas Edison State University |                  13,093 | 20,456 | 22 | -36.0% |
| 41 | University of Houston |                  12,961 | 10,834 | n/a | 19.6% |
| 42 | Florida State University |                  12,858 | 7,154 | n/a | 79.7% |
| 43 | Embry-Riddle Aeronautical University |                  12,857 | 11,368 | 49 | 13.1% |
| 44 | University of Iowa |                  12,784 | 4,029 | n/a | 217.3% |
| 45 | Wilmington University |                  12,745 | 5,361 | n/a | 137.7% |
| 46 | University of North Texas |                  12,517 | 11,259 | n/a | 11.2% |
| 47 | University of Alabama at Birmingham |                  12,371 | 6,843 | n/a | 80.8% |
| 48 | North Carolina State University |                  12,321 | 10,873 | n/a | 13.3% |
| 49 | Cuyahoga Community College District |                  12,266 | 12,418 | 40 | -1.2% |
| 50 | Pennsylvania State University World Campus |                  12,242 | 8,488 | n/a | 44.2% |