You have /5 articles left.
Sign up for a free account or log in.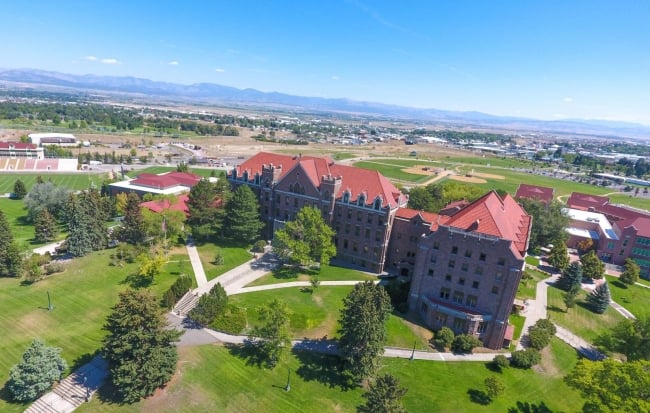 Many small liberal arts colleges offer few, if any, online courses because of limited faculty and financial resources and, in many cases, because their missions place heavy emphasis on individual, focused attention on learners. Faculty members and administrators often proudly point to low student-instructor ratios as proof. 
But faced with shrinking enrollments and budgets, small colleges are looking for new ways to boost revenues and enhance student learning. A consortium of private colleges is experimenting with one such program, developing and implementing upper-level online humanities courses to be taught across the institutions. A professor at one college teaches an online course, and students at all participating consortium institutions can take it at a distance.
"Liberal arts colleges have had a long history of traditional residential education. It took declining enrollments for a lot of smaller nonprofit schools to take a look at online learning," said Rebecca Hoey, dean of the graduate school and adult learning at Northwestern College, in Iowa. Hoey and several others are representing Northwestern College in the consortium. "They have to look to serving learners in a different way."
Hoey and representatives from 21 liberal arts colleges took part from 2014 to 2016 in the Consortium for Online Humanities Instruction, sponsored by the Council of Independent Colleges. A second group of colleges is participating in the consortium from 2016 to 2018.
Colin Irvine and several colleagues represented Carroll College in the 2014-16 cohort. Irvine, who is the Montana college's vice president for academic affairs and dean, said that while online offerings can be profitable, there are significant upfront costs to consider. The consortium is offering the participating colleges, which offer few or no online courses, the opportunity to learn how to cost-effectively develop and launch online classes. 
"This is part of the appeal of the CIC consortium -- economies of scale for both the number of available courses and the shared insights and hard lessons learned to provide small schools a better, more measured chance to enter this market," he said. 
Consortium participants also said they envision the shared online offerings as a way to attract more residential students to their small, sometimes rural, campuses because learners will have access to courses not available at their own institutions.
"It will allow us to offer the more classes like the bigger public universities," said David Kenley, a professor of history at Elizabethtown College in Pennsylvania, another member of the 2014-16 cohort. "You can say, 'We only have four historians at our college, but you will be able to take upper-level history classes from many others.' "
A Group Effort
The CIC, which has more than 700 member institutions, formed the Consortium for Online Humanities Instruction in 2014. Participating colleges in the two groups were selected through a competitive process for the first effort.
The consortium is being funded by grants from the Andrew W. Mellon Foundation. Ithaka S+R, a research and consulting firm, is providing advice to the institutions and is serving as the project's evaluator. Participants meet periodically in Washington, D.C., where the CIC is based. Their travel is paid for, and instructors who design the online courses receive stipends.
Each institution agreed to develop two courses, offering them in the first year to their own students, and then making the online courses available to learners at the other consortium colleges in the second year.
Faculty members from the two cohorts have taught their online classes to their institutions' students. Online courses developed by the first group have been offered to all participants' students, and some online courses conceived by the second group will be offered to member institutions this fall.
More Benefits
Besides additional upper-level courses and the potential for increased revenue and students, faculty members and administrators see other benefits of the consortium's efforts. Kenley said online courses encourage learners to spend more time on task, and allow "students to linger rather than run off after the bell rings."
Online education also promotes methodologies and technologies that may not be as widely used in a traditional classroom setting. Kenley said digital humanities, for example, uses specific research methods, such as data mining, statistical analysis and geographic information systems, and technologies including web design, film and podcast production and online archive creation.
"The skills involved in such research and presentation are increasingly valued in the post-graduate world," he added. "Face-to-face classes can incorporate many of these methodologies, but I think online instruction may make them even more accessible."
Irvine agrees: "The main benefit has been engaging students in new ways and, in some cases, developing different intellectual potentials in students than you would [be able to] in a traditional setting."
Likewise, Irvine said students and staff at his college, which is located in a small city in sparsely populated Montana, will be introduced to dynamic places and experiences with peers throughout the U.S. through the online courses.
Finally, at McDaniel College in Maryland, one administrator's participation in the consortium led to the institution rethinking its course offerings. Gretchen Kreahling McKay, chair of the department of art and art history and a member of the 2014-16 group representing McDaniel, developed not only an online course, but also a blended class just for McDaniel students. Because of her experiences, the college's president instructed faculty members to consider new ways of teaching courses, and asked McKay to show McDaniel faculty members from various departments how to design and teach a blended course.

Challenges Abound
The 2014-16 group got off to a rocky start mainly because the participating faculty members and administrators had a wide variety of experience with online education -- some had no experience while others were both developing and teaching online classes. 
"We made some naïve decisions," said Richard Ekman, the CIC's president. "The first years of the first consortium were pretty hard going. With the second consortium, we didn't make that mistake. This group was ready to go."
Participants in the second cohort all have experience with online education. Also, some members of the first group are being paid to be advisers to the second cohort.
Another obstacle for both groups: consortium participants hail from across the country. "More challenging is the issue of collaboration with the institutions -- the logistical parts and the outreach," said Phil Katz, the CIC's director of projects.
Also, instructors in the first group designed courses based on their expertise, but Katz noted that the courses aren't necessarily complementary with degree programs at other institutions.
Perhaps one of the biggest hurdles has been getting students to enroll in online courses from other colleges. For instance, six students – including one from another college – enrolled in McKay's online Byzantine art course at McDaniel during the spring 2016 semester.
One reason for the low turnout of that course and others, Irwin said, "has to do with the fact that students at small schools, especially in upper-level courses, seek out familiar [instructors]," he said, adding they also look for opportunities to take courses in accustomed formats so they can set themselves up for success. 
Still, McKay noted 10 McDaniel students took online courses from other colleges in the spring 2016 semester, including courses in English and religion not available at the college.
Irvin also said that while on the surface small private colleges are relatively similar, they have their own ways of doing things, and the differences associated with assessments, calendars and academic polices present issues for offering online courses across multiple institutions.  
In the second cohort, participants also include college registrars because, as McKay said, the first group still is struggling with marketing the courses, registering students and transferring credits.
Kenley also wonders if some individuals from the participating institutions think the shared online courses may hurt, rather than help, their situations. "Small colleges are struggling with enrollment, and the consortium can be seen as exacerbating the existing problem.… The problem is convincing small colleges that these online courses can enhance our students' education and that we can use that in our recruiting."
Despite the challenges, CIC consortium participants interviewed for this article said the work they did and will continue to do is important. "The first group was enthusiastic and asked to continue on its own," Katz said, noting that two thirds of the 21 institutions in the 2014-16 cohort still are working on the project in some way.
"I will continue to teach online," said McKay, noting that because of the knowledge she gained through her consortium participation, she also re-designed her face-to-face courses. "It can be an excellent teaching tool."