You have /5 articles left.
Sign up for a free account or log in.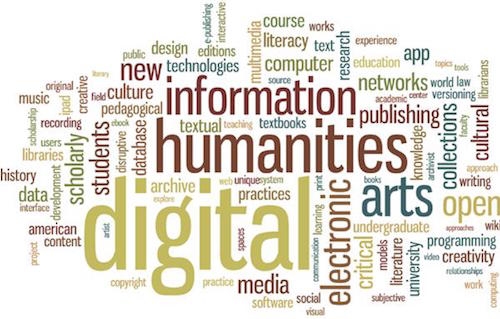 The digital humanities have supported a remarkable diversity of teaching, scholarship and service pursued by a diverse group of leaders who are shaping the field's values and priorities. Inside Digital Learning here showcases the contributions of five rising stars of the digital humanities: Alex Gil, Lauren Klein, Marisa Parham, Miriam Posner and Jacqueline Wernimont. While no selection can represent the full scope of a field, these scholars represent the emergent and promising work within digital humanities.
"These scholars demonstrate again and again the promise of digital technologies for exploring the most crucial, critical questions in the humanities," said Kathleen Fitzpatrick, who until recently was associate executive director and director of scholarly communication at the Modern Language Association.
"Their work asks us to think about the construction of race, gender, class, sexuality and nation through representations and absences in the cultural archive, examining that archive both in close detail and at massive scale, and using new forms of scholarly production and collaboration to draw others into the project as well," said Fitzpatrick, now director of digital humanities and a professor of English at Michigan State University. "Their work shows the best of the digital humanities: digital and critical, inclusive and connected."
Inclusivity can be measured in many ways, including diversity of practitioners, subject area specialization, roles and institutions. These rising stars include individuals who have been historically marginalized within the academy including women and people of color; traverse disciplinary boundaries of literature, film studies, black studies, communications, media and information studies; and work from both alt-ac and traditional tenure-track positions at public research, liberal arts and Ivy League institutions.
Matthew K. Gold, associate professor of English and digital humanities at the Graduate Center, City University of New York, and creator of the Debates in the Digital Humanities series, situates that institutional diversity in the context of the field: "Digital humanities work increasingly extends across institutional types and institutional spaces. That this group of scholars represents faculty at a diverse range of public and private institutions, including a liberal arts college and a prominent engineering school, and that it includes scholars working in libraries and alt-ac roles, is emblematic of the next wave of digital humanities research, teaching, and participatory action."
These rising stars are pioneering new approaches to the digital humanities that are innovative, rigorous and well prepared to meet the challenges of the moment.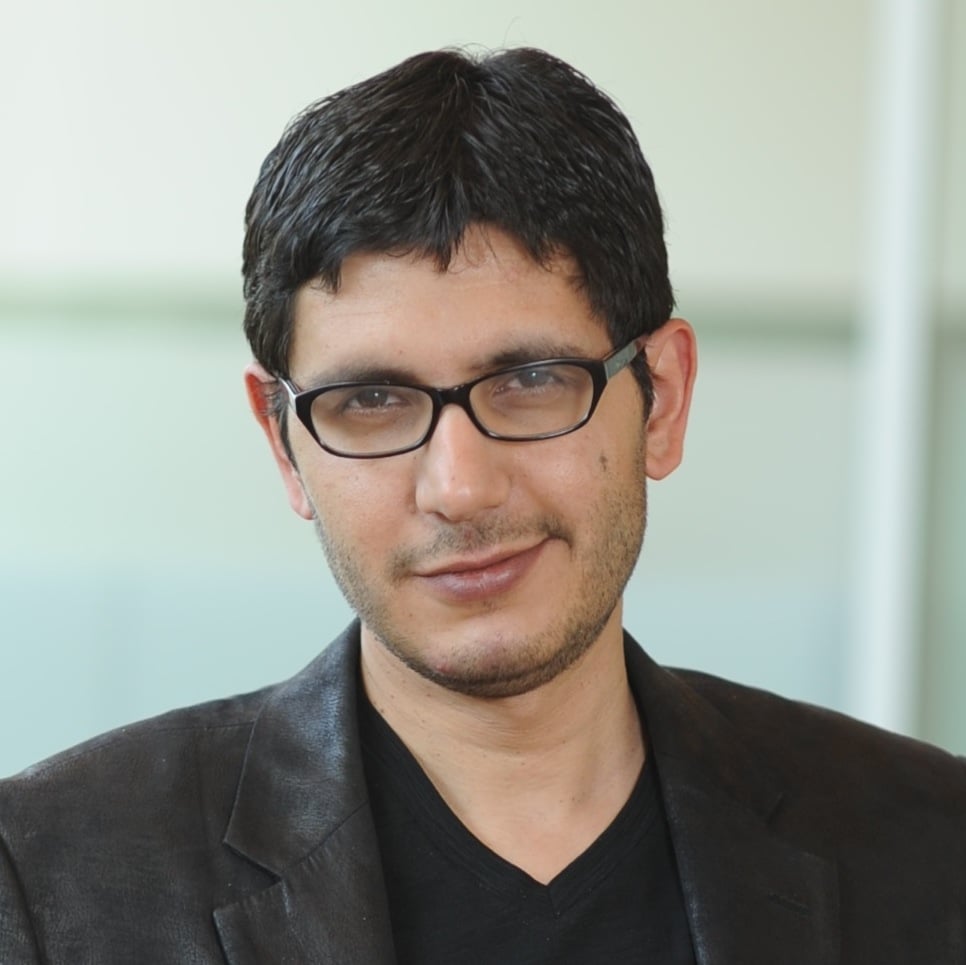 Alex Gil
digital scholarship coordinator
Columbia University libraries

Gil is an alt-ac practitioner and global collaborator, roles which inform his advocacy for minimal computing, a movement he co-founded with Jentery Sayers, associate professor at University of Victoria, as well as his work in Global Outlook::Digital Humanities with Élika Ortega, Roopika Risam and others.
Shaped by his travels throughout the Global South, minimal computing eschews technological excesses to render digital humanities more broadly accessible, such as Ed, "a digital platform for minimal editions."
"I've admired Alex's energy and imagination since he was one of our standout graduate fellows at the [University of Virginia] Library Scholars' Lab, working on visualizations of textual variation in Aimé Césaire," said Bethany Nowviskie, director of the Digital Library Federation at Council for Library and Information Resources. "It has been a real pleasure to watch his interest in applying DH methods to his own research questions deepen into service to others -- and in a very broad, global context."
Gil's creative minimalism inflects his work at Columbia, where he leads the Studio@Butler, a library "tech-light innovation space" focused on collaboration with faculty and students. "Library professionals have been at the forefront of our efforts to nurture intersections for digital scholarship to shine at Columbia," Gil said. He also leads with Dennis Tenen and Manan Ahmed Columbia's xpmethod group, a research cluster based at the studio with stakeholders across the university.
In his alt-ac role, Gil also must make time to publish his own scholarship. "Though I have to peel away time for my individual research from my collaborative responsibilities, I find we do better justice to the two conditions of digital and scholarship when we do both," he said.
​​"Gil entangles memory work with critical technical practice as an intellectual and activist endeavor," said Sayers. "In this spirit, he follows Aimé​ Césaire​, 'gardez-vous de vous croiser les bras en l'attitude stérile du spectateur,' " which translates roughly to don't cross your arms in the sterile attitude of the spectator.
Gil values the capaciousness of digital humanities as a means to international cooperation. "DH helps to combine people to create new curricula," he explained. "Now that institutions are moving beyond introductions to more advanced topics within DH, you see the field splinter into specializations. I hope, though, we keep the common ground."
*****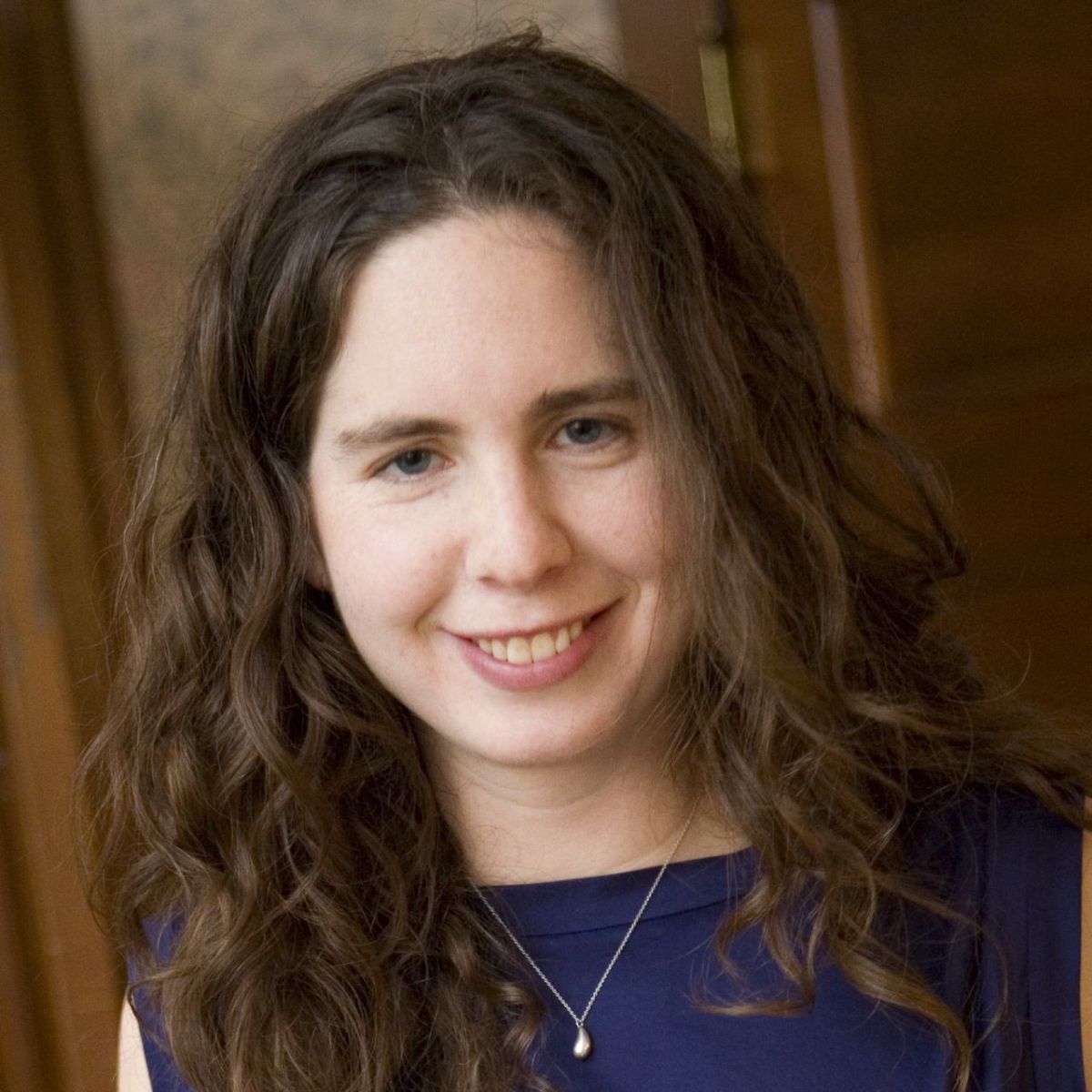 Lauren Klein
assistant professor in the school of literature, media and communication
director of the Digital Humanities Lab
Georgia Institute of Technology
How can you do digital humanities at an engineering school? Klein models how to both practice digital humanities and cultivate a broad interest in the humanities. Working at a large public research institution, Klein founded the DH Lab to create meaningful research opportunities for students.
"Students tend to come in with computational questions, and it's my job to introduce them to humanistic ones," she explains. While her undergraduates are eager to perform portfolio-worthy technical research, Klein also brings students to the annual ADHO conference, where they present on humanities work.
Klein's own scholarship deploys data visualization in conjunction with literary and critical techniques, calling attention to people and stories that might otherwise be overlooked. Janet Murray, associate dean for research and faculty affairs, observed, "Lauren's work is among the most sophisticated technically and critically of those practicing digital humanities."
In addition to visualizing the culinary labor of the enslaved men and women who cooked for Thomas Jefferson, Klein's most recent work, The Shape of History, completed with her students, excavates forgotten historical visualization schemes.
"Lauren is a brilliant scholar, a skilled researcher, a careful editor and generous collaborator," explained Gold. "I wanted to edit Debates in the Digital Humanities with her because she is independent-minded, fair, empathetic and wise; she has a great sense of where the field is and where it is heading."
Klein and Gold are uniquely equipped to shape digital humanities through Debates, one of the field's pre-eminent publications. "I see my role as helping to clarify and amplify the perspectives that our writers each bring to the book," said Klein. "The field can only gain by placing people in conversation."
Klein hopes these various practitioners will use digital humanities to facilitate collaboration. "I think we will see a continuation of the specialization and sophistication that has characterized the most exemplary recent work in the field," she noted. "But I'd hate to see that come along with additional barriers. We'll only need more ways of facilitating conversation, collaboration and credit as the field continues to grow."
*****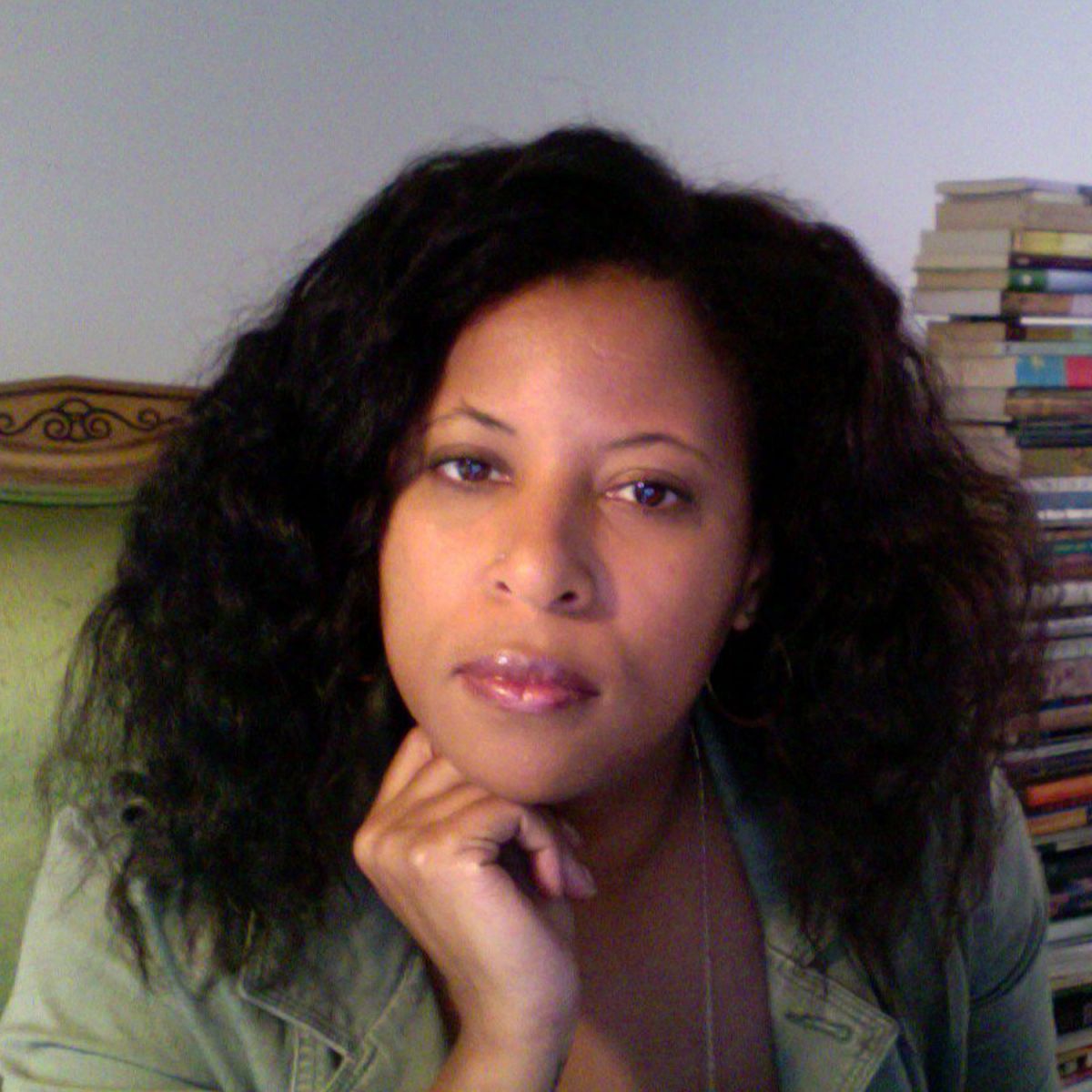 Marisa Parham
professor of English
director of Immersive Realities Lab for the Humanities
faculty diversity and inclusion officer
Amherst College
Parham has developed an inclusive mode of digital humanities tailored to her liberal arts campus. "Marisa is committed to finding ways for people outside the field to enter it," said Rhonda Cobham-Sander, chair of black studies at Amherst. "Her projects make space for humanities students who have never worked with digital tools, techy types who have never considered how their interests intersect with issues of race and representation, as well as senior faculty members, like me, for whom digital approaches are new and sometimes overwhelming."
In leading the Five College Digital Humanities program and now the Immersive Realities Lab for the Humanities, Parham has worked to lower barriers to both the digital humanities and black studies, which she synthesizes in her work with the "black digital" -- an understanding of digital as a figuration for the African-American experience. She's working on two interwoven projects, Black Haunts in the Anthropocene, considering ecology as it surfaces in black texts, and African-American Lifeworlds and the Internet of Things, examining how technology serves as both practice and metaphor.
"Dr. Parham has been at the forefront of efforts to bring a more diverse set of critically engaged scholarly voices to issues in digital humanities," observed Angel David Nieves, presidential visiting associate professor at Yale University. "Her voice has been a critical clarion call in reshaping debates within digital humanities and in the field of black/Africana studies."
Regarding the future of those debates, Parham stressed the need for continued access and inclusion.
"There's a lot of talk amongst DH-ers about this moment as an opportunity to change how we engage, disseminate and produce academic work, from our work as teachers to our work as cultivators of institutional practices and norms," said Parham. "The challenge is how to make sure more people can thrive today, while also parlaying the lessons we're learning about institutional growth and shift to encourage the accessibility of future formations, whatever they may be."
*****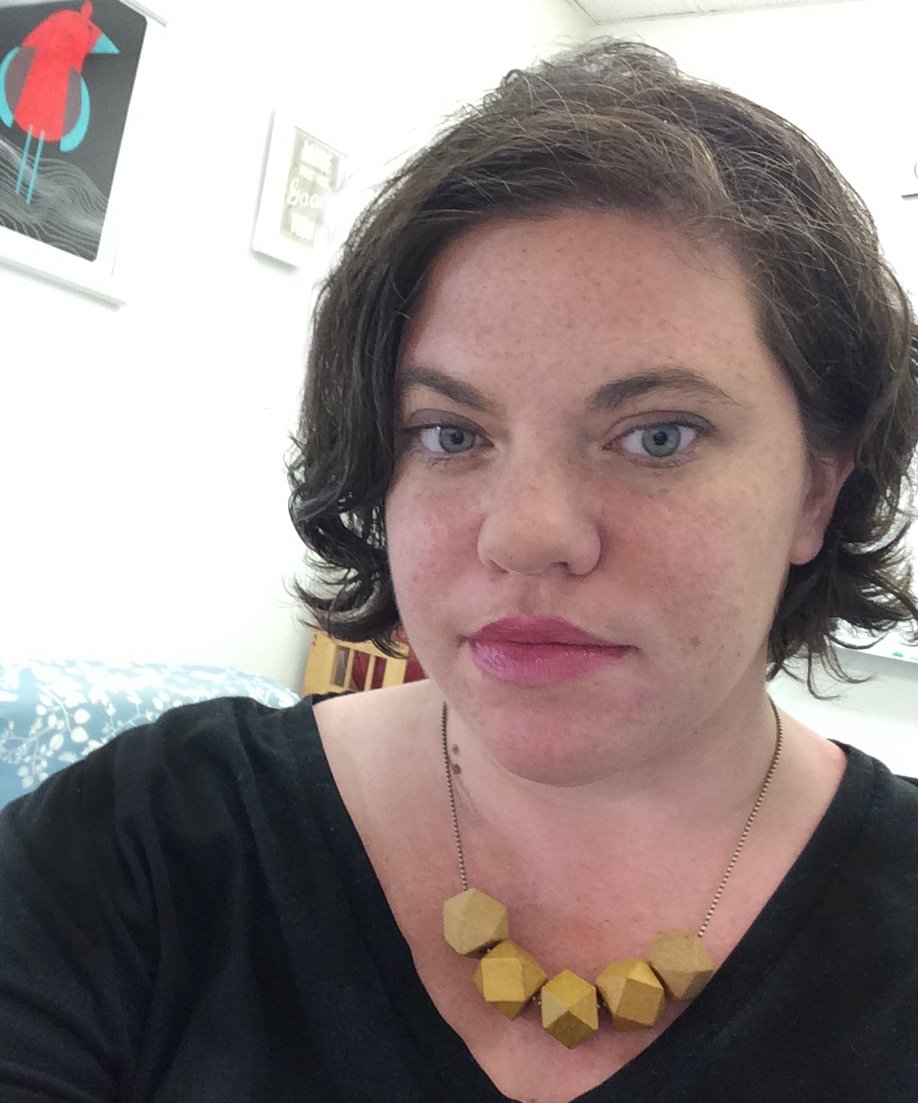 Miriam Posner
assistant professor of information studies and digital humanities
University of California, Los Angeles
For five years, Posner has served as one of the leading practitioners of the digital humanities working from an alt-ac perch. Coordinating UCLA's digital humanities program, she worked closely with students to create projects like early African-American cinema, Origin of the Species and the Getty Provenance Index, the latter of which earned her students a Sotheby's Institute of Art Research Award.
"In my alt-ac job, I was lucky to have a lot of decision-making ability and latitude to define my own goals," said Posner. "Having said that, alt-ac jobs often come with some distinct structural limitations." (Posner described those challenges at greater length in an essay for Inside Higher Ed.)
Her recent promotion to assistant professor of information studies and digital humanities may redress those limitations and enable her to commit more time to collaboration and scholarship. Much of Posner's work lies at the nexus of information studies and humanistic inquiry. Her study of data in the global supply chain draws upon software, platform and cultural studies. Her data trouble project reckons with the meaning and implications of "data-driven" humanities scholarship.
"I'm interested in materialist feminist work that takes critical race theory seriously. Many of the conventions of data visualization and data modeling assume a 'neutrality' that we know depends on a totalizing, imperialist view of the world," said Posner.
"One of Miriam Posner's insights was that rather than attempt to derive data from humanities works or practices, one could take existing data -- with all its flaws and limits acknowledged -- and ask humanities questions of it," explained Johanna Drucker, Breslauer professor of Bibliographical studies in the department of information studies.
Posner anticipates greater specialization across the field she has helped to shape, but also that digital humanities will persist as an epistemological meeting space: "While a lot of us are asking questions that are specific to our own subjects, we're also still asking, 'OK, but what does this mean? What's the right epistemological approach to computing and the humanities?' I think as long as we're still deciding this, DH will continue as a field."
*****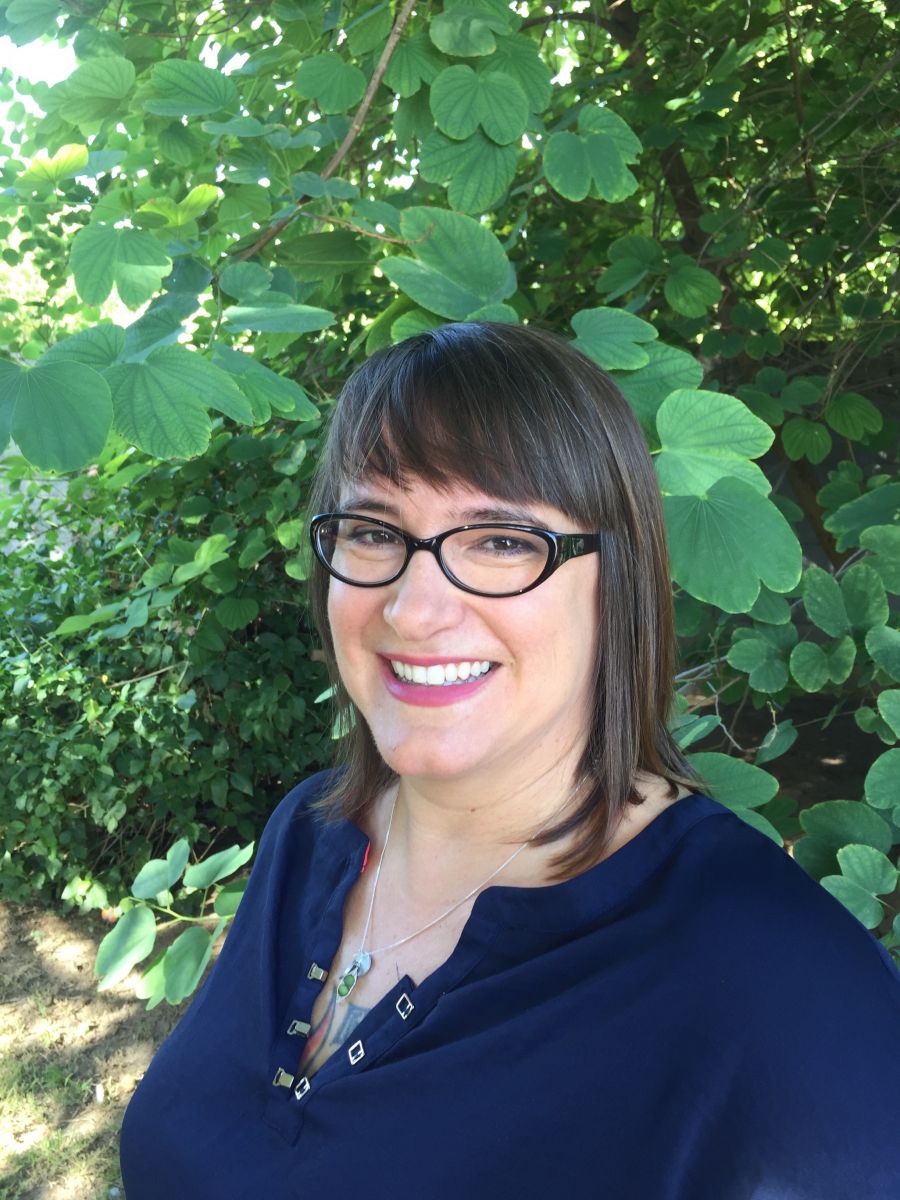 Jacqueline Wernimont
assistant professor of English and digital humanities
director of IHR Nexus Lab and Human Security Collab
Arizona State University
Wernimont has long done transdisciplinary work. As an undergraduate, she couldn't choose between molecular biology and English literature, so she majored in both. Today she builds and supports communities that reach even farther: "No single one of us can do the work we need alone -- we are better together."
Wernimont is charting a new course for the Nexus Lab as a co-op, a community-owned space where scholars, artists and activists share their expertise, tools and time.
"Jacqueline Wernimont is one of the foremost figures internationally who see that the way forward for DH -- and for the humanities generally -- lies in bringing together the deep knowledge of culture and how it works with digital tools that amplify the effect of that knowledge," observed her dean, George Justice. "Jacque was central to pulling together people … in order to bring [the Humanities, Arts, Science and Technology Alliance and Collaboratory] to ASU, tightening efforts here while also creating collaborations between ASU and other universities."
After successfully shepherding ASU's proposal to co-host HASTAC, Wernimont now co-leads the national, public-facing scholarly network.
"I could not be more excited to have a co-director and could not be more excited that it is Jacque," explained Cathy Davidson. "She is one of the greatest networkers I know, always connecting not just ideas but people. It is inspiring to work with her."
Even while supporting virtual networks like HASTAC and FemTechNet, Wernimont is quick to acknowledge the dangers of life online. Working with the Global Security Initiative and the Center for Solutions to Online Violence, she's reframing conversations about cybersecurity to include the lived experiences of individuals and communities, especially the most vulnerable.
"Wernimont is one of the most creative faculty members working in the digital humanities today; she is best known for collaborating with activists, artists, security experts, policy makers and victims of online harassment and cultural erasure," said Elizabeth Losh, associate professor of American studies and English at the College of William & Mary.
"I am invested in interrogating structures of injustice and inequality," said Wernimont. "My hope for DH is that we'll come to think of it as an space where anti-racist, feminist work is highly valued."
Will Fenton is the Elizabeth R. Moran Fellow at the American Philosophical Society and an educational technology columnist at PC Magazine.