You have /5 articles left.
Sign up for a free account or log in.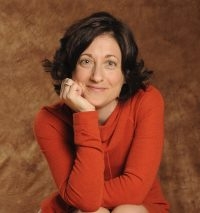 Until three years ago, Plymouth State University professor Robin DeRosa had never heard of open educational resources. Quickly recognizing OER's potential, she published an open-source book on American literature in 2015 and now is writing another one about interdisciplinary studies.
"Reason one [I did this] was to cut costs for students who needed to be worried about that," said DeRosa, chair of the interdisciplinary studies department at Plymouth State since 2016. "And the second part was a principle thing. It does not feel patriotic to have my students pay money for public-domain literature on their American heritage."
DeRosa said she takes a critical approach to OER, acknowledging that it is not a "quick fix" for professors who don't have the funding to implement it, or students who may not be able to afford the laptops and broadband access needed to use it.
DeRosa, who has taught at Plymouth State for 17 years, said she had a "professional epiphany" after attending a conference in 2014 where speaker Cable Green, the director of open education for Creative Commons, discussed how OER could make education more accessible.
At the time, DeRosa was an English professor teaching a course with the Heath Anthology of American Literature, a textbook she said cost about $90. In May 2015, she and a group of student volunteers began work on what would become her free open textbook, the Open Anthology of Earlier American Literature.
Over the summer, DeRosa asked students to find documents from the Heath Anthology online. She uploaded the texts -- which ranged from Christopher Columbus's diary entries and letters written by Thomas Jefferson to short stories by Edgar Allan Poe and Mark Twain -- onto the ebook publishing website Pressbooks. In the fall of 2015, she assigned students to write chapter introductions and translate some texts into modern English.
This spring, Rebus Community, an organization that helps open textbook authors publish their work, picked up the anthology. The lead Rebus editor, Tim Robbins, edited DeRosa's book. An assistant professor of English at Graceland University in Iowa, Robbins already had adopted DeRosa's anthology in his courses because he said students who couldn't afford his assigned textbook, the Norton Anthology of American Literature, would skip the readings.
Under Robbins's direction, scholars from around the country collaborated to edit, research and write introductions for each chapter of DeRosa's book. Because her book only contains a fraction of the Heath Anthology content, the Rebus team added content that was left out.
The Rebus version also incorporates an annotation software called Hypothes.is, which can be used by students to leave notes on any content they find online and see notes from their classmates.
Students Lead the Way
What started for DeRosa as a cost-cutting method ultimately became a "pedagogical endeavor," as she stopped giving her students traditional assignments and instead used their work to build a public "knowledge commons."
In addition to the open anthology, students in DeRosa's course used Hypothes.is and Twitter to hold public class discussions. Using the hashtag #psuamlit, they live-tweeted commentary about readings as they were analyzing them in class, which would allow strangers to follow along or weigh in.
Hannah Hounsell, who graduated from Plymouth State in May and contributed to the open anthology, said using OER motivated her to put more effort into her assignments so they would be useful to others.
"The work you're doing feels more worth it than if you're just writing a paper for a professor," she said. "You just feel like you have an audience."
Karen Cangialosi, a biology professor at Plymouth State's sister campus, Keene State University, said that because openly licensed textbooks can be revised and remixed by students, OER is "learner driven." Cangialosi received $2,000 to start using OER in her classes from the University System of New Hampshire's academic steering technology committee, of which DeRosa is a member.
"Suddenly students are creating things that are their own and they're part of a process of building the resources that exist," Cangialosi said. "And so by involving them in the construction of the OER and the openly licensed materials, you're starting to influence how you teach and what you do when you're teaching in the classroom."
Advocacy Across Campuses
Besides advocating for OER at Plymouth State, DeRosa visits universities across the U.S. and Canada to give keynote speeches at open education conferences and hold workshops where she advises faculty about how to integrate OER into their syllabi. During the past academic year, she visited more than 20 campuses.
One reason OER is not more widespread is because many instructors haven't heard of it, DeRosa said. But, she added, they become interested after learning about its potential to help students who are unable to afford commercial textbooks.
DeRosa, who said she was "not a technology person" when she started her anthology, encourages professors not to get intimidated by OER or let "the tools control" them.
"Keep your eye on what exactly you want to do with students and then there's people around who can help you find the technology that will suit your project," she said.
DeRosa now is working with students on an open textbook for interdisciplinary studies majors. She aims to have the first draft of Interdisciplinary Studies: A Connected Learning Approach completed by the end of the upcoming academic year. The book will explore how OER can be used to allow students to combine disciplines.