You have /5 articles left.
Sign up for a free account or log in.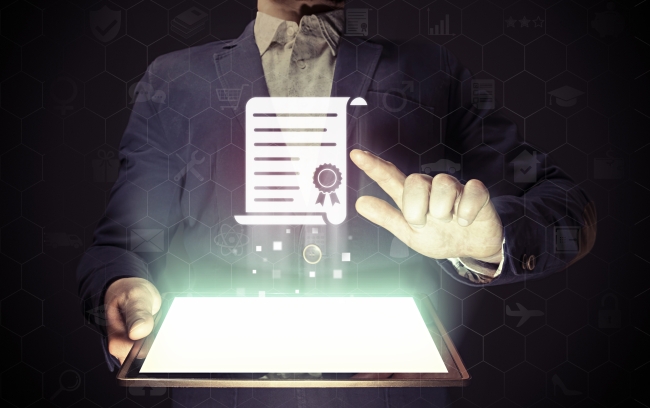 The most bullish proponents of online learning have argued for years that the modality can lead to better outcomes for students, lower costs for institutions and more access for underrepresented minority groups.
Authors of a study released today say their work supports that view. "Making Digital Learning Work," a wide-ranging new report from the Arizona State University Foundation and the Boston Consulting Group, offers six case studies of prominent online offerings and concludes that strategic digital learning initiatives can pay off for students and institutional planners alike -- if they commit to proper steps such as building infrastructure and engaging faculty members.
The six spotlighted institutions range from innovative four-year universities (Arizona State University, Georgia State University, the University of Central Florida) to community colleges (Houston Community College, Kentucky Community and Technical College System, and Rio Salado Community College). Authors of the study, which was supported by funding from the Bill & Melinda Gates Foundation, distinguish their efforts from previous research that drew conclusions mainly at the course level, rather than studying the impact of digital learning on an entire institution.
Three of the four studied institutions that offer courses in both face-to-face and online formats found that students received higher grades when they mixed both modalities in their course schedule than when they took only online or only face-to-face courses. On the other hand, online didn't always triumph over face-to-face -- students at the two surveyed community colleges with on-ground offerings were more likely over all to get grades between A and C in face-to-face courses than in online ones.
That finding, coupled with generally higher retention rates for students in online courses, led the report to affirm theories of a "digital learning paradox," which suggests that students in some cases perform slightly worse in online classes than face-to-face, but they are more likely to stick with online courses and graduate than they would with face-to-face courses.
Adaptive learning has also proved a successful tool for improving outcomes for Pell-eligible and minority students, according to the report. Only 8 percent of students in those groups earned a DFW grade in a Georgia State course outfitted with adaptive learning during the study period, compared with 19 percent for Pell-eligible and minority students in courses without adaptive courseware.
More broadly, enrollment increased at the study institutions as a result of digital learning initiatives. At Central Florida, for instance, the bulk of the institution's enrollment growth came in its online portfolio. Flexible academic calendars (three start dates per year at Arizona State, and more than 40 at Rio Salado) and less limited space capacity also contributed to online growth across the studied institutions.
The question of cost for online education continues to provoke debate. The report sides with those who believe online courses cost less to produce. Despite critics who contend that online courses require greater financial investments to ensure high quality, the report posits that those costs are offset by higher student-to-teacher ratios and fewer physical facilities.
Those findings weren't easy to come by -- according to the report, none of the six institutions maintains a budgetary line item for online learning, which meant researchers had to study expenses at various departments to get a handle on the overall cost of online.
Institutions that have found success online didn't stumble into their victories. The report lays out seven techniques that can help institutions get their digital efforts on track:
Develop a digital learning strategy that addresses the needs of different student populations.
Invest in instructional design, learning science and digital tools to ensure quality.
Provide students with remotely accessible support.
Treat faculty members as partners -- let them weigh in on key decisions, offer professional development opportunities, foster an innovation culture.
Build infrastructure like a central team to sustain long-term momentum.
Take advantage of outside vendors -- when they can be helpful and additive.
Develop research and analytical prowess, and find ways to connect findings to action.
"It is clearly important for colleges and universities to adopt a more entrepreneurial approach to digital learning, making innovation a part of their institutional culture and embracing evidence-driven decision making," the report reads. "Each institution's journey will be unique, but we believe that the set of best practices described here can offer useful guidance for all."