Controversy Fades, Success Stories Emerge
Ten students will soon graduate from a Florida program that allows them to become residential students after taking their first 60 credits online. Their experiences were challenging but largely positive, they say.
Courtesy of the University of Florida
Alexa Trout spent much of her life waiting for the day she could become a Gator at the University of Florida. So when her letter showed up in the spring of 2015, she was dismayed to find that she had been admitted not as a regular student, but as a participant in the Pathway to Campus Enrollment (PaCE) program set to launch that fall.
"I had never heard of [PaCE] then," Trout said. "I actually cried that night because I didn't think I got in."
In 2015, when the University of Florida first introduced the program, prospective students like Trout balked and critics were flummoxed. Three academic years in -- as the program prepares to graduate Trout and nine other students who completed their bachelor's degrees a year early -- much of that controversy has faded. Enrollment in the program has grown steadily from around 250 students in the first class to 500 in fall 2017. The number of departments willing to make their majors eligible for the program has been fairly steady and will grow this fall. Retention for PaCE is high -- though not to the level of the institution's face-to-face programs.
Students who enter the program must complete their first 60 credits through UF Online before transitioning to the on-ground campus. This year's graduates brought credits from high school and dual enrollment, which counted toward the required 60 credits even if they weren't from online classes. Students can opt for an associate degree once 60 credits are secured, though most go on for the full bachelor's degree at the university.
The university developed the program as an extension of its online arm, which the state mandated in 2013 in an effort to serve the growing number of applicants for whom there wasn't room in the institution's on-ground programs.
A few flaws that affected students early on have been smoothed out, Florida officials say. Students have expressed interest in finding ways to connect with each other even while they're taking classes online, and the institution is working on ways to achieve that goal.
Though it was challenging for some, students who made it through the full program say they're glad they stuck with it. Online courses largely weren't the burden some naysayers expected.
"It's a big adjustment for anyone that's thinking of doing the program, accepting the offer," said Zachary Silver, a soon-to-be-graduate majoring in sociology. "I found in the long run, once you kind of get used to it, after a year you transfer in, and you're basically just like any other UF student."
The First Year
Students interviewed for this article said the first year came with its share of hurdles, but they proved surmountable.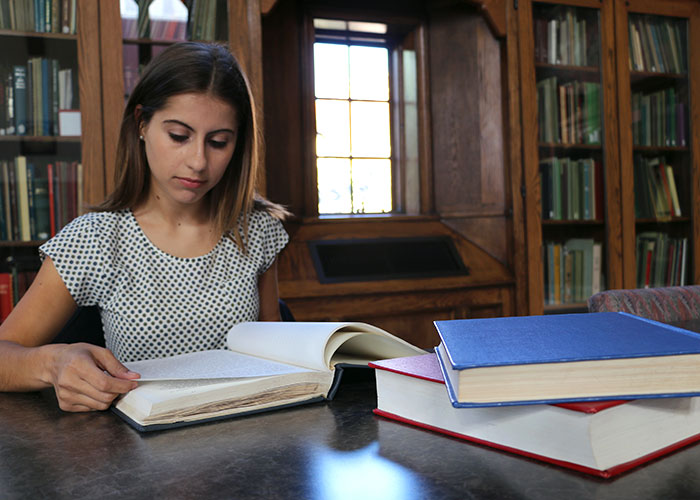 Silver struggled to get a foothold on his three-year plan because he often couldn't get in touch with his assigned adviser. Trout, on the other hand, said she heard from her adviser every couple weeks, and she appreciated having a one-on-one relationship with someone who knew the specifics of PaCE.
Trout had taken online classes in high school, though nothing as rigorous as her first-year UF Online courses. She said she didn't find them substantially more or less difficult than a face-to-face class would have been.
After a while, Silver had a similarly positive experience despite having virtually no experience with online classes of any substance. Though he found it jarring at first that he could spend all day with his friends or at the gym before getting to schoolwork at 11 p.m., he eventually settled into a schedule that worked for him. Another student said his least favorite semesters were the ones in which he took five face-to-face classes and nothing online.
The bigger challenges to overcome, for these students, were cultural. Trout, who was living 90 minutes away in Tampa, was disappointed she wouldn't immediately be able to get familiar with the campus she'd long hoped to attend. So she made a point early on to head to Gainesville as much as possible. She even attended her macroeconomics instructor's weekly in-person lectures, even though he always recorded them for online students like her.
"I didn't just want to say I went to UF," Trout said. "I wanted to actually go there."
Her options were limited in the early years because online students in the PaCE program didn't pay a $46.21-per-credit-hour student activities fee and therefore weren't eligible for football tickets and other on-campus perks. She and other students lobbied for the option to pay that fee, and the administration granted it in 2016. More than 450 out of 622 currently enrolled PaCE students opted to pay the fee this spring.
Alexa Tirse, a English major set to graduate in May, dove headfirst into campus life: participating in sorority recruitment before her first year began, joining student government on campus and moving to an off-campus dormitory for the online portion.
"I was able to get involved extremely early in my first year and have been able to achieve every goal I had set before coming to UF," Tirse said. "I have absolutely no regrets."
PaCE students interviewed for this article said most of their residential peers didn't even know PaCE existed, and as a result they didn't regard PaCE students as different once they arrived on campus. Once in a while, Silver said, students would criticize him for having taken a "back door" into being a "real" UF student. But most of the time, his peers didn't mind one way or another that Silver had done it.
From the Institution's Perspective
The PaCE program currently includes 52 majors, though majors in highest demand at the institution -- among them, biology and psychology -- remain out of reach. This fall the program will add art majors, which will include an on-campus lab component. A few majors, like physics and architecture, dropped out due to low enrollment from PaCE students, and a few more were added after the program started and have since been removed. Business administration, journalism and public relations are the three most popular majors among PaCE students, according to Evie Cummings, assistant provost and director of UF Online.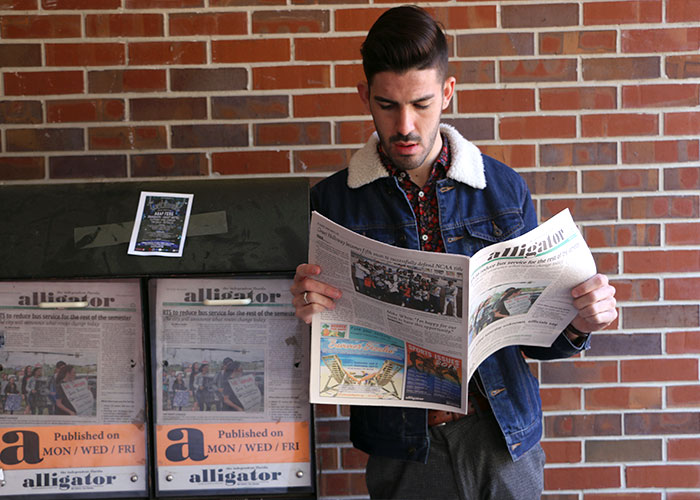 "We constantly evaluate the program and make tweaks here and there to make the student experience the best it can be," said Glenn Kepic, associate director of academic advising and curriculum at UF Online.
The persistence rate from fall 2015 to fall 2016 for students in the PaCE program was just above 80 percent, Cummings said. In the same period, the institution retained 97 percent of its main campus students.
Close to 90 students are slated for graduation from PaCE in 2019. Of the 259 students who enrolled in the first PaCE class, 4 percent are graduating next month and 76 percent have stuck with the program.
Among dropouts, some students decide they want to change to a major not offered by the PaCE program, while others opt for lower-level classes at a local community college before transferring into UF or UF Online.
"You have to be very focused on your studies, have to have a remarkable support system to integrate your studies into your activities, have to be really great at time management," Cummings said of online courses. "If a student prefers the residential experience, then we completely support their decision" -- though in that situation, Cummings said, the institution typically recommends that the student transfer to a community college and then return to the University of Florida.
Cummings and her team have worked to adjust the program to meet student needs they hadn't expected. They were surprised at first by the number of PaCE students who either lived nearby already or decided to move to Gainesville even before their residential component kicked in. Though planning is still in the early stages, according to Cummings, the PaCE program might eventually offer students the option of a "living/learning community" in an off-campus facility that could host university programming and unite the program's students face-to-face from year one.
"PaCE students did apply to the residential program," Cummings said. "They had every intention of moving to Gainesville" -- and in some cases, that means allowing private developers to lure them with exorbitantly priced housing in the area. She thinks the university can offer them more while still stopping short of a full residential experience.
In an effort to mitigate further confusion about a fairly new program, PaCE now requires students to attend an on-campus orientation prior to their first online year. The event helps introduce students to their peers and presents them with techniques for adjusting to online courses.
All of these tweaks are an effort to move the program beyond its troubled origins.
"The initial launch, like with anything new and transformative, people were unclear as to how it really was, how it would work," Cummings said. "Each year people have become more aware of its parameters, how it works, more comfortable with pursuing it."
Inside Digital Learning Articles
You may also be interested in...
Inside Higher Ed's Quick Takes