You have /5 articles left.
Sign up for a free account or log in.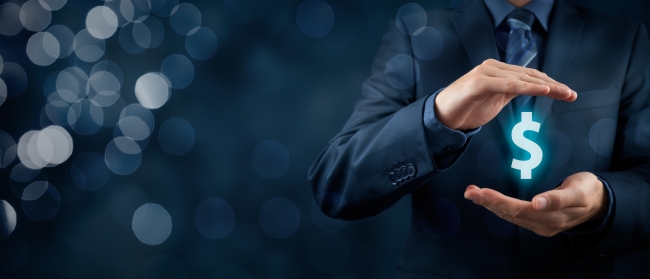 Starting this fall, students at Columbia College Online will pay a flat rate per credit hour -- and that's it. Under its new "Truition" model, the institution will eliminate extra fees and textbook costs, in exchange for a $70 to $75 increase in tuition per credit hour.
The institution is billing the move as an act of transparency -- students can make decisions based on up-front knowledge of what they'll have to pay, rather than having to hunt down burdensome fees that can be difficult to decipher and compare.
The question of whether the move presents a meaningful advantage to students navigating the labyrinthine landscape of online program prices remains to be answered. States have taken steps in recent years to offer legislative solutions to fees for online programs.
Proponents of more straightforward pricing models often point to fees that online students pay -- such as for parking, for instance -- despite not getting to take advantage of the attached services. Calculating the impact of a price change like this can be difficult, since every student's experience is different.
In an interview, Columbia College president Scott Dalrymple made the case for Truition as an ambitious effort to offer high-quality programs at a lower price than competitors.
"What Southwest Airlines was to airfare, we'd like to be to college," Dalrymple said, referring to the airline's reputation for low cost and high quality.
The private nonprofit institution based in Columbia, Mo. -- with "local centers" in 14 states -- currently offers 800 online classes and 28 online master's, bachelor's and associate degrees. This semester, the college had 3,052 "pure" online students and 5,559 partially online students.
Online undergraduates at Columbia College currently pay tuition of $305 per credit hour, and online graduate students pay $415 per credit hour. Fees include:
$75 for undergraduate graduation; $120 for graduates
$10 for a transcript
$30 for labs in courses in art, education, science and technology courses
$20 per proctored exam (typically twice per course or more)
$500 per semester for nursing program students
$40 for parking permit for students living off-campus
Punitive fees could include $25 for a returned check and $29 for a late payment.
Under the new model, all of those fees will be eliminated except the punitive ones. Tuition will cost $375 per credit hour for new undergraduates and $490 for graduates. Current students will see a smaller increase of $30, bringing their total per credit hour to $335 per credit hour for undergraduates and $435 per credit hour for graduates.
Dalrymple acknowledges the institution will "take a hit" financially from the changes, though he's not sure by exactly how much.
Millions of dollars in textbook fees -- even negotiated at a discount with major publishers including Cengage, Pearson, McGraw-Hill, Wiley and Norton -- as well as the cost of lab kits and other related expenses will keep the college "running a planned deficit for the next couple years," Dalrymple said. Thanks to the institution's $175 million endowment and no long-term debt, according to Dalrymple, Columbia can sustain a longer-term investment.
Eighty-five percent of textbooks purchased by the institution will be electronic, "which costs significantly less when purchased at scale," Dalrymple said. The remaining 15 percent weren't available or feasible to deliver electronically. For those, the institution's bookstore partner EdMap will ship physical books to students at no cost to them.
Piyusha Singh, vice president of online education and interim provost, represented Columbia College in the negotiations, though she said she's seeing now that publishers are more receptive to institutional partners like EdMap and VitalSource taking the lead.
The institution estimates students will save a total of $12 million per year in textbook costs. That figure accounts for the possibility that some students avoid purchasing textbooks altogether in certain classes, Dalrymple said.
Students will also have their textbooks from the first day of class -- a key feature of the inclusive-access model that major publishing companies have been touting as a viable alternative to the current cost pressures in the market.
Columbia College's competitors take varied approaches to transparency. The University of Phoenix offers its students a guarantee that the price they pay per credit hour when they enter the institution -- $398 for undergraduates, $698 for graduate students -- remains the same for their entire academic career.
"Our enrollment advisers provide students with a complete financial picture of the total cost of education to complete their desired program, taking into account one flat resource fee that includes textbooks, transferable credits and work experience as well as any other relevant factors," a spokesperson for Phoenix told "Inside Digital Learning."
Reactions
Justin Ortagus, an assistant professor of higher education administration and policy at the University of Florida, thinks Columbia College's model could disadvantage some students more than the institution is letting on.
Some students wouldn't have had to pay some of the fees that the tuition increase addresses, Ortagus points out. Distance students wouldn't have been parking anyway, for instance, and many students might never have had to pay a lab fee.
Ortagus also thinks the institution's "no fees" claim is misleading. "Moving money around is not the same as forgoing money."
On the other hand, a more straightforward price structure is a step toward making budgeting for parents and students easier, according to Russ Poulin, deputy director of research and analysis at the WICHE Cooperative for Educational Technologies. He hopes, though, that Columbia College Online will follow through on its promise that the initiative is more than a "marketing ploy."
"It would be nice if they were like Progressive Insurance and showed institutions that have a lower overall price in the mix" rather than a comparison chart that lists Columbia College Online as the cheapest and most desirable option, Poulin said.
The sticker price might indeed be cheaper than those places, observed Robert Kelchen, assistant professor in the department of education leadership, management and policy at Seton Hall University. Scholarship offerings could change the equation, he pointed out.
"It's a great marketing tool, but the ultimate implications for affordability are still unclear," Kelchen said.
Eliminating fees is far from the only avenue institutions can take when positioning themselves as more affordable. Murray State University in Kentucky recently announced as part of a broader tuition overhaul that starting this fall online graduate and doctoral students will pay a $100 course fee on top of the program's residential tuition cost. Currently, online students there pay 130 percent of residential tuition.
"We feel that this proposed rate change will support enrollment growth, ultimately making our already outstanding programs of study even more competitive in today's market," a spokesperson for the university told "Inside Digital Learning."