You have /5 articles left.
Sign up for a free account or log in.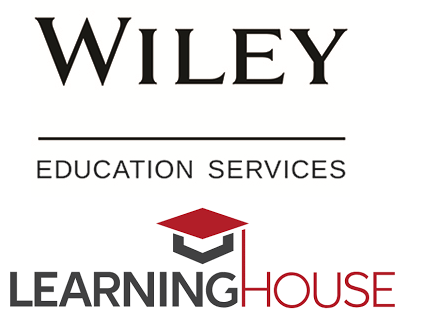 In a market widely seen as ripe for a new round of consolidation, the first domino fell Tuesday, as Wiley Education Services paid $200 million to acquire the online program management company Learning House.
The "stars aligned" to facilitate the deal, said Matt Hillman, general manager of Wiley Education Services.
"We sit in a large and fragmented market, and we saw an opportunity to become a clear-cut leader in the space," said Hillman.
Combined with the assets of Learning House, Wiley Education Services will become one of the largest OPM companies -- with around 60 university partners and more than 700 online programs.
Learning House was founded in 2001 and specializes in working with small to medium-size private nonprofit colleges and universities to launch online programs with a focus on teaching. Learning House was bought by the investment firm Weld North in 2011 for an undisclosed amount. It is one of a number of companies to be sold by the investment firm this year.
In addition to OPM services, the company offers coding boot camps and short courses through the Software Guild -- a company Learning House acquired in 2015.
With Learning House, Wiley Education Services sees an opportunity to offer customers "many of the things that they are seeking," said Hillman -- noncredit courses, boot camps, pathway services for international students and corporate learning solutions.
Though Wiley Education Services and Learning House both operate in the online program management space, each of the companies has different expertise, said Todd Zipper, CEO of Learning House. "There is not a lot of unnecessary overlap," he said.
Wiley is no stranger to acquiring OPM companies, having purchased Deltak in 2012. Wiley works with a wide range of universities, and recently extended OPM deals with Our Lady of the Lake University in Texas and Saint Mary's University of Minnesota.
There will be no immediate changes to Learning House's operations, said Hillman. But over time the companies will identify opportunities to consolidate. "Our contracts won't change," said Zipper.
Under the Wiley umbrella, Learning House will be able to enter into five- or 10-year contracts with universities with confidence about its long-term future and financial stability, said Zipper.
With Learning House, Wiley will be able to offer its customers even greater choice, said Hillman, drawing from Learning House's expertise in marketing, launching undergraduate online programs and bridging the gap between education and career training.
"We believe in providing solutions that schools and students are looking for," said Hillman. The focus is not on "one-size-fits-all" solutions, but on flexibility, he said.
Ryan Craig, co-founder and managing director of higher education investment firm University Ventures, described the acquisition as a "genius move."
"Wiley is in a great position to not only consolidate the OPM market, but by dint of its reputation as a trusted partner to higher education, significantly expand the bounds of what an OPM does," said Craig.
Steve Fireng, founder and CEO of the OPM company Keypath Education, wasn't surprised to hear Wiley's announcement. He thinks lots of companies in the space will have to consolidate to reach scale. "The growth is still there, but there are too many OPM players fighting for their place," he said.
Phil Hill, co-founder of Mindwires Consulting and co-publisher of the e-Literate blog, also expects more consolidation. He thinks that Learning House may have "tapped out" after realizing it didn't have the cash to compete for new customers. "It's a big, chaotic market that's expensive to play in," he said.
Howard Lurie, principal analyst of online and continuing education at Eduventures, said the acquisition "makes a lot of sense for Wiley."
"Wiley has done a really good job of listening to the market. They've taken a very flexible approach to service and finance models. They see there is growing interest in adding certificate programs. And they know that smaller schools might have different needs," he said.
Learning House has "also been very attentive to research" looking at the efficacy of online programs that institutions outsource, he said.
"Does this signal intent from Wiley to pay closer attention to educational outcomes?" asked Lurie. "There is certainly a gap in the OPM space to do that."
More from Digital Teaching & Learning