You have /5 articles left.
Sign up for a free account or log in.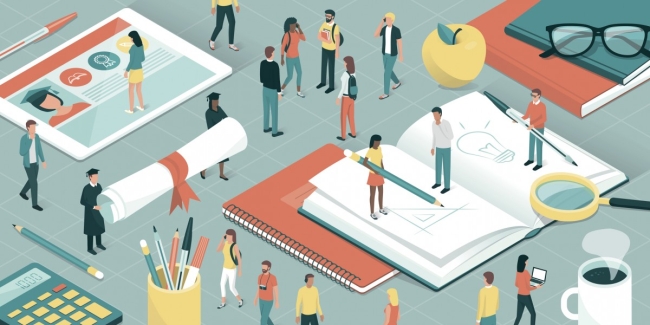 Southern New Hampshire University is again trying to disrupt the status quo in higher ed -- this time by attempting to link middle schoolers with college degrees.
The nonprofit university, which has one of the largest online enrollments in the country, announced today that it is acquiring the nonprofit LRNG -- a Chicago-based organization that helps young people find job opportunities by encouraging them to acquire digital badges on its game-based learning platform.
With LRNG, Southern New Hampshire plan to launch physical community-based learning spaces where students aged 14 to 24 can study toward free or low-cost credentials. Currently, none of the existing LRNG credentials can be counted toward a degree. But Paul LeBlanc, the university's president, wants to change that.
LeBlanc plans to create a pathway for students to earn digital badges on the LRNG platform that can then be counted toward a competency-based degree through the university's College for America program. The subsidiary offers associate and bachelor's degrees that are completely untethered from the credit hour -- a model known as direct assessment. The degrees, available in a limited number of programs, have tuition rates of $5,000 per year.
Through the acquisition LeBlanc hopes to attract new students to College for America, which has not yet enrolled the tens of thousands of students he hoped it would. "We've always had a vision for scaling College for America," said LeBlanc. "I think this will help."
SNHU published an ambitious strategic plan on Tuesday, detailing plans to build a platform that will enable the institution to educate 300,000 students by 2023. "We want to create a learning platform into which people will come and go," LeBlanc said. "We want to offer just the right learning experience at just the right time."
Initially, SNHU and LRNG will focus their efforts in Chicago and Birmingham, Ala., by working with local government and employers in each city to create new learning opportunities for students. LeBlanc said that the project later will expand to other cities. The initiative will be supported by employers such as Amazon Web Services and Unity Technologies.
Connie Yowell, director of LRNG, said that although the digital badges can be earned online, it is important for students to have a connection to a physical space to stay engaged. LeBlanc said SNHU is currently in talks with local libraries as a possible home for the initiative. There are "no immediate plans" to offer pathways to high school diplomas as part of the initiative, said LeBlanc.
LRNG has served about 57,000 students, who have earned over 45,000 digital badges since the organization launched in 2015 with $25 million in seed funding from the MacArthur Foundation.
The merger will enable LRNG to scale and offer a "seamless pathway" between school, college and students' first jobs, said Yowell.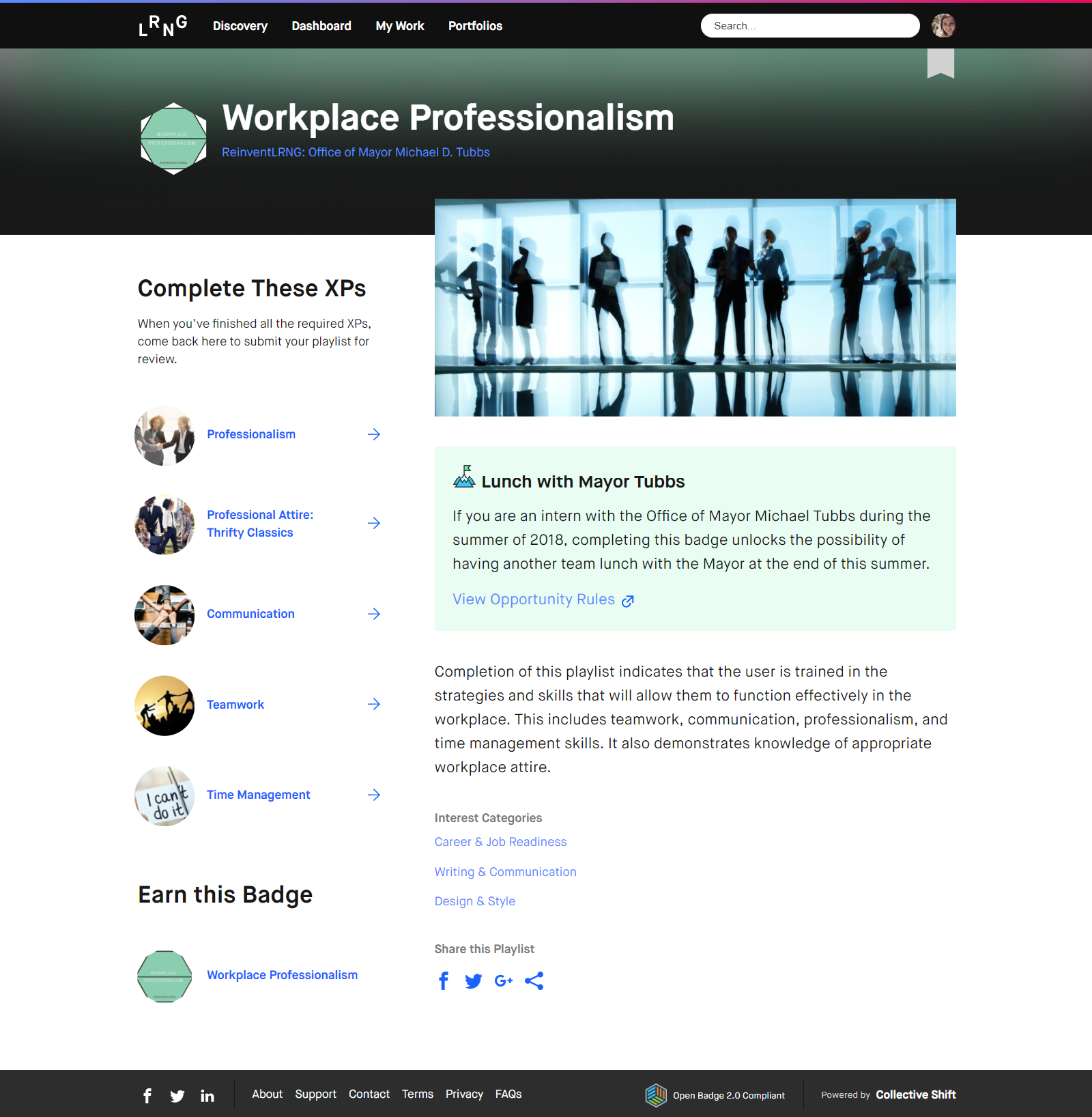 "People have tried pieces of this," she said. "There are people who've tried to badge within their institutions. There are nonprofits that have tried to use badges within cities. But nobody has done it in a way that has potential to build an ecosystem."
Russell Poulin, director of policy and analysis for the WICHE Cooperative for Educational Technologies, said the announcement has "great promise" and shows SNHU "once again breaking down traditional barriers."
"Creating clear pathways between secondary and postsecondary education would be very helpful to students," said Poulin. "This is especially true for low-income and first-generation students. Anything we can do to help make the path more understandable will help guide them toward completion."
Ray Schroeder, associate vice chancellor for online learning at the University of Illinois at Springfield, agreed the merger may help to "address the disconnect between degrees and jobs." Efforts to develop a pipeline of students between school, college and work are not new, he said, adding, however, that "this is the first time that I have encountered such a relationship that reaches down to early teenagers."
Dan Hickey, professor of learning science at Indiana University, said he is "confident that something interesting and impactful will come out of this merger."
"This should eventually help large numbers of urban youth who could be and should be entering into careers that have real potential for career advancement," said Hickey. "And it should be a great way for College for America to grow and find an entirely new pipeline of students who could be better prepared to succeed in that context."
The focus on engaging with urban communities is a good thing, said Hickey. By offering a broad range of pathways to advancement, he said, the project allows learners to "'try on' various professional identities" with little financial risk -- something more privileged students may take for granted.
However, Hickey predicted that the project will face significant headwinds. "The first challenge is assessing learning outcomes in a way that supports valid claims of competency," he said. "The second challenge is adapting to changing market needs and fluctuating enrollments. A lot of schools get so invested in programs and people that they can't adapt. And that can be deadly for a program and students."