You have /5 articles left.
Sign up for a free account or log in.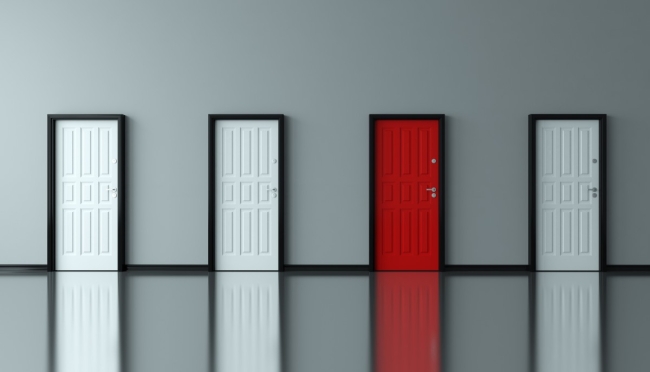 Competency-based education (CBE) has become an increasingly prevalent topic of conversation in higher ed circles in recent years -- and 2019 could lead to more activity. New rules proposed by the U.S. Education Department last week appear designed to spur more growth in innovative CBE programs by easing the burden on accreditors to secure federal approval.
But how does CBE work, exactly? We've picked three examples from different types of institutions in different parts of the country to offer a sense of the landscape's diversity.

Polk State College, a public four-year institution in Winter Haven and Lakeland, Fla.
The Program: Engineering technology, hybrid, associate degree
Program Launch Date: Fall 2014, after two years of an engineering technology program on a traditional schedule with some flipped classroom elements.
Motivation for Launch: The program tends to serve learners above the age of 22, many of whom work swing shifts in the manufacturing industry and have families. Workers in that field, which contributes $40 billion to the Florida state economy, need to keep abreast of rapidly evolving technology.
"We had to find a way to fill that pipeline," said Naomi Boyer, the college's vice president for special projects, strategic priorities and growth. In 2012, Polk State received a grant from the National Science Foundation to transition its traditional engineering technology program to a competency-based model, with an eye toward increasing enrollment and completion.
How It Works: Upon being admitted, students can enroll in as many one-credit courses as they want. Students have four days to drop courses, 15 days to withdraw and 35 days to complete. If they don't complete a course within the designated time, students can sometimes negotiate an incomplete grade and a deadline extension -- but "end boundaries are useful for success," Boyer said.
Most courses involve some in-person lab work, for which students can sign up for time slots that fit their schedules.
"This is not 'come in every Tuesday at 6 p.m.,'" Boyer said. "You have time in the lab, you come in when you want."
Faculty Role: Instructors assist students during the face-to-face portion and asynchronously monitor student progress online. Polk State hired faculty members from outside the institution to teach these courses, according to Boyer.
"People who came in were invested," Boyer said.
Challenges: The institution hasn't been able to evolve its learning management system, Canvas, to accommodate the CBE schedule. Faculty members have to track each student's date of entry and manually assign a due date five weeks away, rather than the LMS taking care of that calculation automatically. "It is exceedingly manual and serves as an integration challenge that we will explore as we continue our institutional process of transitioning our enterprise resource planning," Boyer said.
Disbursing financial aid to students on a nonsemester schedule also proved a challenge, Boyer said. The institution eventually solved the problem when the Department of Education designated Polk State an "experimental site," allowing for a flexible approach to dispensing financial aid.
"This is sticky stuff," Boyer said.
Similarly, reporting enrollments to the Department of Education is cumbersome because the course schedules don't line up with the data reporting time frame. Boyer only knows how many students are enrolled in the program toward the end of the five-week period, since students can register at any point during that period. Between 140 and 160 students have passed through the program during each of the four school years it's been active, Boyer said.
Outcomes: Far beyond what Boyer sees as the norm for programs in this discipline. Less than 1 percent of students who register for the program withdraw, and more than 88 percent of students pass each individual course, according to Boyer.
Future Goals:
Recruiting more women -- most years, more than 90 percent of the student body is male.
Improving the LMS to ease the faculty burden.

Texas A&M University-Commerce, a four-year public research institution in Commerce, Tex.
The Program: Bachelor's degrees in criminal justice and organizational leadership, fully online
Program Launch Date: Fall 2014
Motivation for Launch: Texas officials are urging institutions in the state to ensure that by the year 2030, 60 percent of the state's residents have a postsecondary degree or certificate. This model, which has grown at the institution over the last five years, is geared toward adult learners who haven't had much experience with higher education.
How It Works: Courses run during six seven-week blocks throughout the year. Students pay a flat rate of $750 and immediately enroll in two courses. Upon completing those, they can register for as many more as they think they can complete within the seven-week block.
"We have had students do 10 courses in a seven-week time frame," said James Fountain, the institution's executive director for competency-based education. One student, he recalls, finished an entire course within 36 hours of registering.
Each course begins with a pre-assessment that determines a student's level of background knowledge. If they demonstrate some level of mastery (80 percent or higher), the course automatically progresses them to a final assessment. If not, it takes them through learning materials.
Students don't receive traditional letter grades of A, B, C, D or F -- but they do receive either an A, a B or an F, which means they must achieve at least an 80 percent in order to pass a course.
Faculty Role: The instructor consistently checks in with students to determine how quickly they're learning the material. "It's not so much teacher-student -- more like facilitator-mentor-adviser-student," Fountain said.
Some traditional instructors see CBE instructors as "just quacks" who want to "burn the whole system down," Fountain said. But others moved smoothly from teaching in a traditional classroom to leading a CBE course. Fountain believes faculty members have always served as mentors or advisers, even if they weren't identified by those terms.
Challenges: Administrators originally toyed with an eight-week format for courses, but they found that that schedule didn't give faculty members enough time for grading before they had to teach another course in the 16-week semester.
Outcomes: Most students come in with an average of 75 credits and end up finishing the program in a little more than a year.
More than 500 students have graduated from the program, which now enrolls 420 students, more than in all but one undergraduate program in the institution. Soon the program is going to start making money, Fountain said -- all without the kinds of investments that observers might assume necessary.
"We have never put a single penny into advertising," Fountain said. "To say that our website is stellar, that is not a fair assessment."
Future Goals:
Streamlining terminology in collaboration with new regulations from the Department of Education
Improving financial aid software to make the disbursement process more efficient for students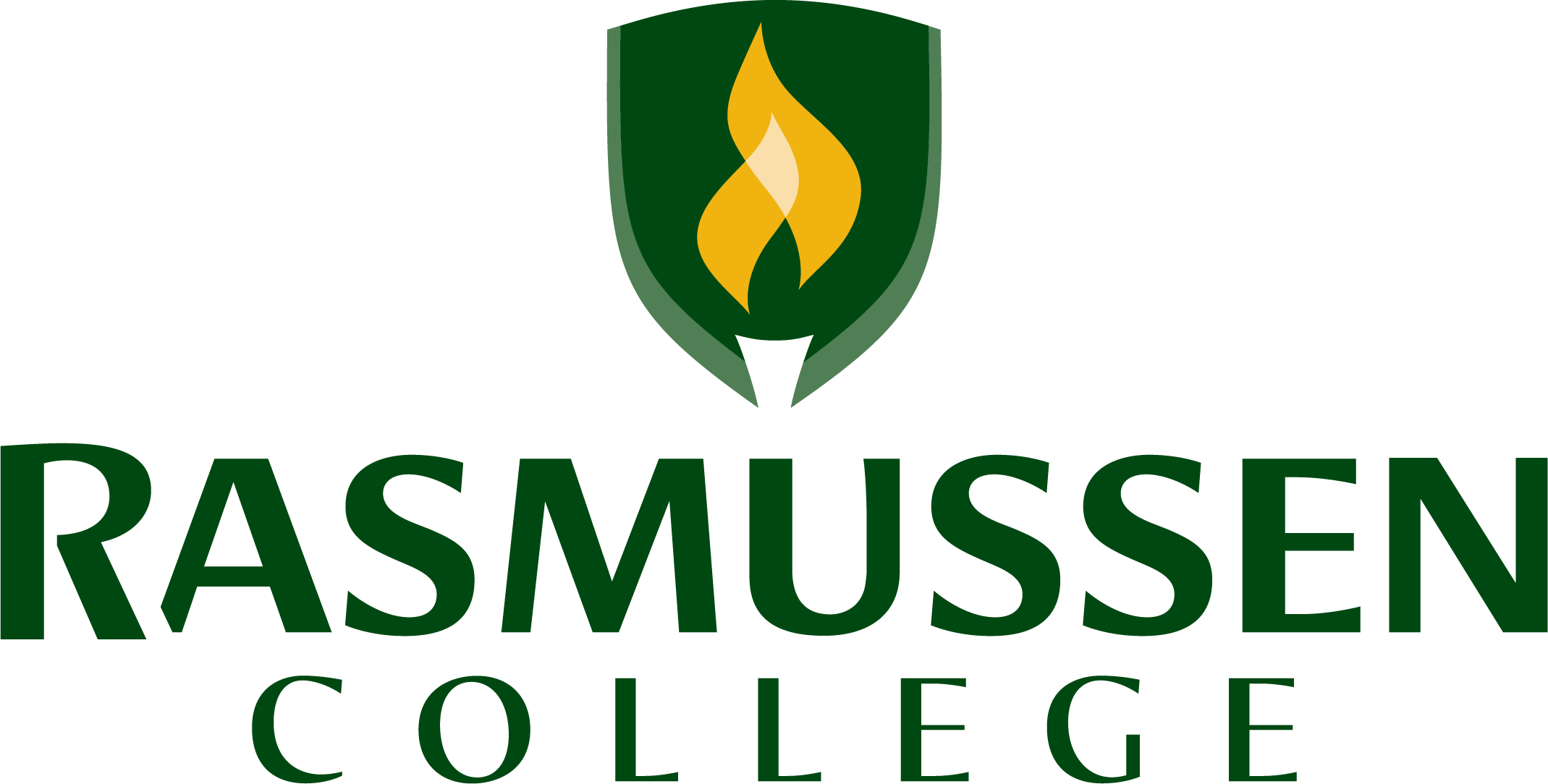 Rasmussen College, a private for-profit institution based in Bloomington, Minn., offering associate, bachelor's and master's degrees at 23 campuses in Florida and the Midwest
The Program: R.N. to B.S.N. (nursing)
Program Launch Date: February 2019
Motivation for Launch: Rasmussen has been offering CBE programs in more than a dozen disciplines since early 2017. The nursing program, with strong demand among working professionals, seemed like a natural fit for the next iteration of the model, according to Brooks Doherty, the institution's assistant vice president of academic innovation.
"We're giving people who are active in the field the ability to both learn and improve on existing professional experiences," Doherty said.
How It Works: In a first for Rasmussen, the program consists of six-month semester blocks. Students pay a flat rate of $4,250 per six-month semester, as well as a $115 textbook fee. They can enroll in as many courses as they want during that period, completing them in a nonlinear fashion according to the competencies that appeal to them. Doherty anticipates most students will complete the program within three or four semesters.
Students first enroll in an initial set of courses -- as few or as many as they want. If they finish that set with enough time left in the six-month cycle, they can enroll in more.
Existing CBE programs at the institution unfold in 11- or 12-week increments. Doherty believes extending the time offers students more opportunities to mix and match courses.
Faculty Role: The institution employs a "disaggregated faculty model" with two instructors working on different parts of the academic experience for students. Instructional faculty members lead weekly synchronous online meetings with students, answer questions and provide additional support. Assessment faculty members, meanwhile, don't develop relationships with students, but they grade projects and assessments, and provide additional support to the other instructor.
While some might balk at an online competency-based model that includes requirements for students to join class for a few hours at a particular time each week, Doherty thinks this element helps foster collaboration and human interaction that's essential to the nursing profession.
Challenges: Transforming an existing program into a new model puts some strain on the institution's student information systems and reporting dashboards, according to Doherty. "We've spent a pretty intense six months getting our staff in particular up and ready to go for this," he said.
Faculty members in other CBE programs at the institution usually take "a couple months to hit their stride," Doherty said. The training process for converting traditional instructors to the CBE model includes in-person sessions on CBE and weekly Monday morning check-in meetings to discuss issues.
Outcomes: At the bachelor's level, students enrolled in at least one CBE course are more likely to stay at the institution than students in a comparable cohort of first- and second-years who took no CBE courses, Doherty said.
"They really like the ability to do both self-paced and have conversations and throw ideas at people in real time, which some programs don't offer," Doherty said.