You have /5 articles left.
Sign up for a free account or log in.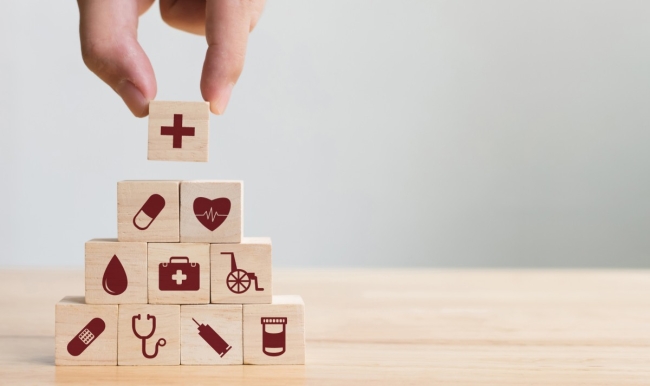 Istockphoto.com/marchmeena29
Online learning provider Coursera has traditionally focused on developing courses in business, data and tech, areas where there is clear employer demand for skills. But the company is now targeting the health-care industry, which is also experiencing worker shortages.
Coursera yesterday announced the launch of 100 new courses related to health care, 30 specializations -- which are a series of related courses on one broad topic -- and two master's degrees in public health.

The well-known purveyor of massive open online courses, or MOOCs, was already offering health-care-related courses, like many other online providers, but this is the first time the company has made health care a deliberate focus of its content development, said Daphne Koller, co-founder of Coursera.
She said she has long wanted Coursera to develop courses that provide specific skills to a wide range of health-industry professionals and experts, including nurses, clinical analysts, health IT professionals, hospital administrators and even researchers and policy makers.
As a computer scientist, much of Koller's work has focused on biomedical applications of technology. She had stepped back from Coursera in recent years to work on other ventures but is now taking a leading role in Coursera's push into health care.
"I think there's a huge global need for increasing both the number of health-care workers and upskilling existing health-care workers," she said. She noted that many health-care workers were never trained in new technologies and practices, such as personalized medicine, used today.
Koller said teaching health-care professionals how to better analyze health data is an area in which Coursera can excel because it is already well-known for its data science courses.
"We want to attract new learners, but there is also a lot of synergy with our existing learners," she said.
Coursera's roster of partners includes Johns Hopkins University, the University of Minnesota, the University of Colorado System and Rice University, all of which offer multiple courses and specializations in health care.
Perhaps the most interesting aspect of Coursera's announcement is the launch of two master's degrees -- one from Imperial College London and the other from the University of Michigan.
Sharon Kardia, professor of epidemiology at the University of Michigan's School of Public Health, said the school was initially wary of launching an online degree, but Coursera won them over with its student-centric approach and technology.
Michigan's program will start with around 100 students and will likely cap each cohort at 200, she said. The program is scheduled to begin this fall; the university began accepting applications Jan. 1.
The cost of the online and in-person degree is the same for in-state students, but the online option will be cheaper for out-of-state students. Michigan hopes to eventually make some of the introductory courses in the public health master's program available to all for free. Successful completion of these courses could help applicants who might not otherwise be considered for the master's program, said Kardia.
Phil Hill, co-founder of Mindwires Consulting and co-publisher of the e-Literate blog, said although health care is a growing area for online education, there are already established players in the space.
He noted that Orbis Education, an online program management company recently acquired by Grand Canyon Education for $362.5 million, has been very successful in developing online health-care degrees. And Chamberlain University, a fast-growing for-profit chain, has been offering online degrees in nursing and public health for years.
There is a key difference, however, between the training offered by Coursera and programs offered by Orbis and Chamberlain. Health-care professions such as nursing require students to have clinical placements for certification -- but organizing these placements would be a huge logistical challenge for Coursera, which has learners all over the world, said Koller. As a result, Coursera is focusing on professional development for health-care professionals who are already established in their field, she said.
Trace Urdan, managing director at Tyton Partners, a higher education consulting firm, said upskilling existing health-care workers is a worthy goal, but a shortage of nurses and home-care aides is arguably a bigger problem for the sector. The courses and degrees that Coursera is launching don't look particularly innovative but will likely please investors, he said.
Daniel Pianko, managing director of University Ventures, a higher education investment firm that has invested in health-care-focused OPM Synergis Education, believes health care represents a bigger opportunity for online learning providers than business, tech and data combined. But by excluding clinical placements, Coursera is pursuing "a less interesting part of the market," he said.
Jennifer McKeever, director of public health practice and training at the National Network of Public Health Institutes, said public health professionals are looking for additional training in many areas.
The 2017 Public Health Workforce Interests and Needs Survey suggested public health professionals want to develop their leadership skills, learn more about budget and finance management, and increase their ability to use data in decision making -- all areas of professional development that Coursera is aiming to cover.
But McKeever suggested Coursera may struggle to stand out in a field that already has many online options. She said there are at least 40 websites offering training for the public health work force already in existence.
"In our work to assess the barriers and facilitators to accessing online learning, we've found the issue is not a lack of online training options," she said. "It's that professionals are overwhelmed by choice and do not know whether the training is high quality."
In an effort to help people understand the quality of online training options, the Public Health Learning Network, a consortium of schools of public health across the country, launched a tool last year to help professionals navigate the online learning landscape. The Public Health Learning Navigator assesses the quality of online programs in the field. New programs are being assessed all the time, and Coursera's new offerings are likely to be evaluated, said McKeever.
While health-care professionals may be interested in professional development, there is work to be done to convince their employers to support this, said McKeever. "Staying current in public health is so important; our workplaces should reflect that."