You have /5 articles left.
Sign up for a free account or log in.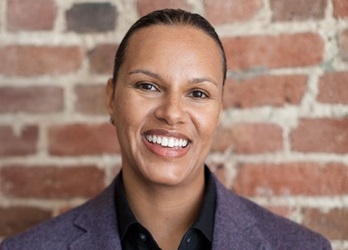 California's new online community college has made a key hire, pending approval today from the institution's Board of Trustees. Heather Hiles, an entrepreneur who has led companies that support technology and access initiatives at higher education institutions, will serve as chief executive officer of the new institution, set to begin this fall.
More than 20 people applied last fall for the CEO role -- a mix of "traditional higher education folks" and "individuals from a tech background and the start-up world," according to Eloy Ortiz Oakley, chancellor of California's community college system. The search team last month selected Hiles after interviewing 10 candidates. The California Community Colleges Board of Governors, which also serves as the new institution's Board of Trustees, will vote on her today.
The tasks ahead for Hiles, who wasn't available for an interview in time for publication, are formidable and will be heavily scrutinized. Former California governor Jerry Brown last year set aside $100 million in start-up costs and an annual investment of $20 million for the creation of a new online-only institution alongside the state's 114 existing two-year colleges.
Proponents have framed the effort as a necessary step toward mitigating inequality of income and opportunity in the state.
Some critics, including faculty groups within the system, have raised concerns about the business model and potential competition with the system's existing online offerings. Given prior grassroots criticisms of the state's plans, the hiring of an executive whose background is largely in corporations and reform-minded foundations is likely to rankle observers skeptical that a new institution will justify taxpayer expenditures.
This new job marks Hiles's first full-time position at a college or university. She spent the last year as founder, CEO and managing partner of Imminent Equity, "a growth equity fund that applies AI, XR and blockchain to optimize the performance and growth of portfolio companies," according to her LinkedIn page.
Before that, she served for 14 months as the Bill & Melinda Gates Foundation's deputy director of solutions for postsecondary success. Earlier in her career, she founded four other ventures, including Pathbrite, which helps students track and showcase their academic achievements and was sold in 2015 to the textbook publisher Cengage.
In addition to her leadership roles, Hiles has consulted with numerous education-related companies, including an ongoing role as senior education adviser to Cengage. She earned her bachelor's degree in economics and ethnic studies from the University of California, Berkeley, in 1990, and followed that in 1995 with an M.B.A. in finance and strategic planning from Yale University.
In a 2015 interview with the business publication Inc., Hiles described herself as a "proud black gay woman" who stands out among her entrepreneur and venture capital peers. In a 2017 interview with Educause, Hiles highlighted her commitment to fostering diversity of all kinds.
"I'm very passionate about how to manage people in a way that helps them actualize themselves, helps them feel rewarded by and wonderful within their jobs," Hiles said. "I thrive personally by working with and managing teams of diverse talent."
In a statement today, Tom Epstein, president of the California Community Colleges Board of Governors, praised Hiles's "wealth of leadership experiences across education, technology, entrepreneurship, social innovation and workforce development."
"Nobody better understands the communities the college aims to serve -- the needs of both working adults and hiring managers in the modern economy -- than she does," Epstein said.
The Task Ahead
The role will entail many of the same duties as leading another California public college, according to Oakley. But in other ways Hiles will face new challenges, Oakley said in an interview in December.
"This leader has an opportunity to build a college from the ground up, focused on working adults in California and the hiring managers that are going to be hiring them," Oakley said.
Hiles will also be tasked with helping develop a new model of instruction for the system. The new institution, which still lacks a name, will offer certificates in the competency-based format that has become increasingly popular among higher education innovators. This project represents perhaps the most significant experiment in competency-based education thus far, especially from a public institution.
Many competency-based courses at other institutions are led by instructional teams that split up duties of delivering instruction, assigning grades and fielding questions from students. Learning takes place in discrete chunks completed within flexible time frames. Details of the new institution's approach to competency-based education remain under wraps.
Oakley expects Hiles will soon hire faculty members from within the California system and from the broader community of California-based instructors. The institution will also seek dual accreditation from the Distance Education Accrediting Commission and the Accrediting Commission for Community and Junior Colleges. The former accredits short-term programs, but the latter only recognizes programs with degree graduates, which means the institution will likely have to offer at least one associate's degree program.
Pricing for the new institution hasn't yet been worked out, though Oakley said his team has considered a solution that would make enrollment "no cost to the initial cohorts, whether through direct support from the state of California or a combination of support from California and labor organizations."
The online community college team up until this point has consisted of roughly six people, including faculty consultants, working to establish the new institution's infrastructure, Oakley said. The institution will soon hire a chief technology officer to explore digital platforms.
The search for a new CEO started in October, and in November the team extended the application deadline from Nov. 15 to Dec. 5. Several applicants had reached out shortly before Nov. 15 to request more time for the application, Oakley said.
Critics of the institution haven't abandoned their concerns.
The California Federation of Teachers, a collection of unions, remains opposed to the plans, according to Matthew Hardy, the organization's communications director. "A much smarter approach would be to further invest in our existing community colleges, including the online programs that they offer," Hardy wrote in an email Monday. The organization hadn't been briefed prior to publication on the hiring of Hiles.